One of the most important festivals celebrated throughout India is arriving in Cyprus this September as Sanskriti, a Cyprus-based non-profit organisation that celebrates Indian culture and heritage, brings the Ganeshotsav festival to Nicosia.
The festival celebrates the birthday of Lord Ganesh, the elephant-headed god who is revered as the remover of obstacles, the patron of arts and sciences and the lord of wisdom, prosperity and good fortune. The 2021 edition of the festival on September 11 though also celebrates one more important historical moment, 75 years of India's Independence.
Promising to be as colourful, lively and vibrant as many other Indian celebrations, Ganeshotsav will showcase Indian culture and include Indian dance, songs, and musical performances to honour Lord Ganesh.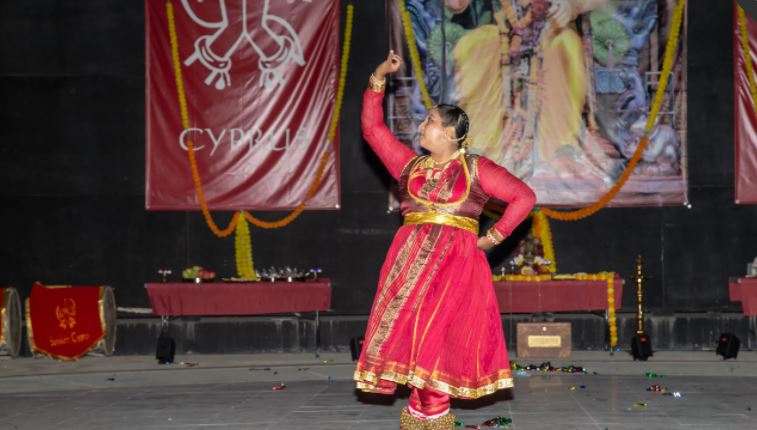 This beloved elephant-headed God is known by many different names, 108 to be exact, and many devotees seek his blessings before the start of any important work. As such, the festival is celebrated for ten days every year with great devotion and joy by Indians across the world. In India, it is celebrated by all communities with equal fervour. The festival begins with the installation of huge elaborately crafted idols of Ganesha in homes and podiums, which are specially constructed and beautifully decorated. The 10-day celebrations include worshipping the lord, singing, dancing to drum beats and lighting up fireworks– all of which add to the festive mood.
At the conclusion of the festival, the idols are carried to local rivers in huge processions accompanied by drumbeats, devotional singing, and dancing. There they are immersed, a ritual symbolising Ganesha's homeward journey to Mount Kailash – the abode of his parents, Shiva and Parvati.
The festival in Cyprus will be a one-day gathering at Dali Amphitheatre on September 11 and will include cultural performances and ceremonies starting at 6.30pm.
For September 11's festival, about 150 free tickets are available via the Sanskriti website from where festival-goers need to register to join the celebrations for the God of wealth, sciences, knowledge, wisdom and prosperity.
Ganeshotsav 2021
Indian festival celebrating Lord Ganesh with cultural performances, song and dance. September 11. Dali amphitheatre, Nicosia. Doors open at 6pm, performances at 6.30pm. Free. Registration at www.sanskriticyprus.com