Church and state on Thursday welcomed back to Cyprus the central, or royal doors, of the iconostasis of the church of Ayios Anastasios in the village of Peristeronopigi which had been stolen after the 1974 Turkish invasion and ended up in Japan.
"The repatriation of the royal doors of the Ayios Anastasios, and in general the repatriation of works belonging to our cultural heritage, which have been stolen by the Turkish invaders and ruthless looters and then sold in the international black market of artworks, convey messages of optimism and hope to our country," Transport Minister Yiannis Karousos said during a ceremony at the archbishopric.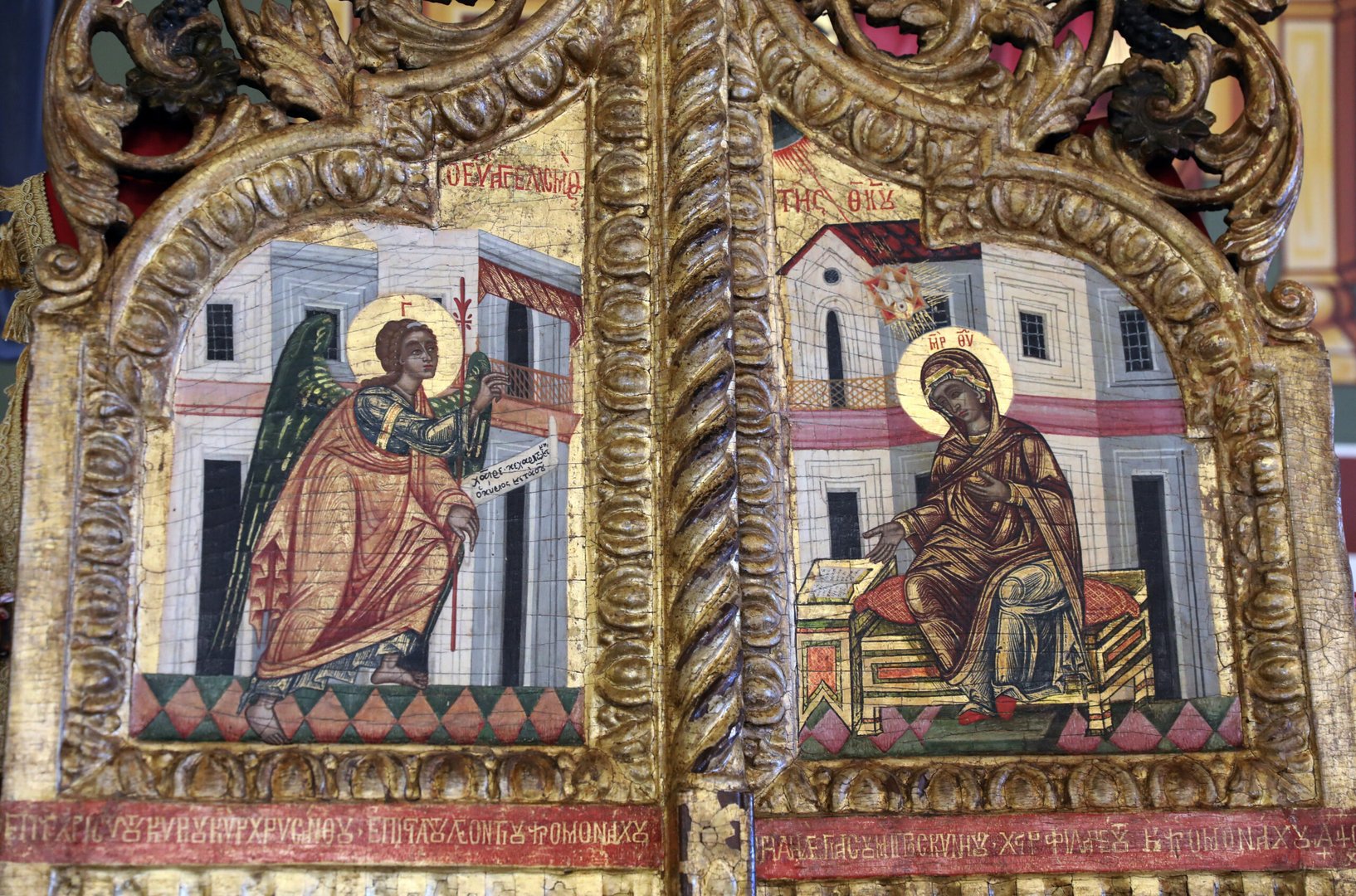 The 18th century doors returned to Cyprus after years-long efforts that were intensified during the last two years, concluding one of the most complex cases of repatriation.
The doors were located in Japan in the 1990s at the Kanazawa College of Art. Their repatriation was made possible following the coordinated efforts of the department of antiquities, the Cyprus embassy in Tokyo and the Church of Cyprus, together with the authorities of the Kanazawa College of Art that was in possession of the doors.
The doors date to 1778, according to an inscription preserved between the upper part representing the Annunciation and the lower part representing the Three Hierarchs and Ayios Spyridon.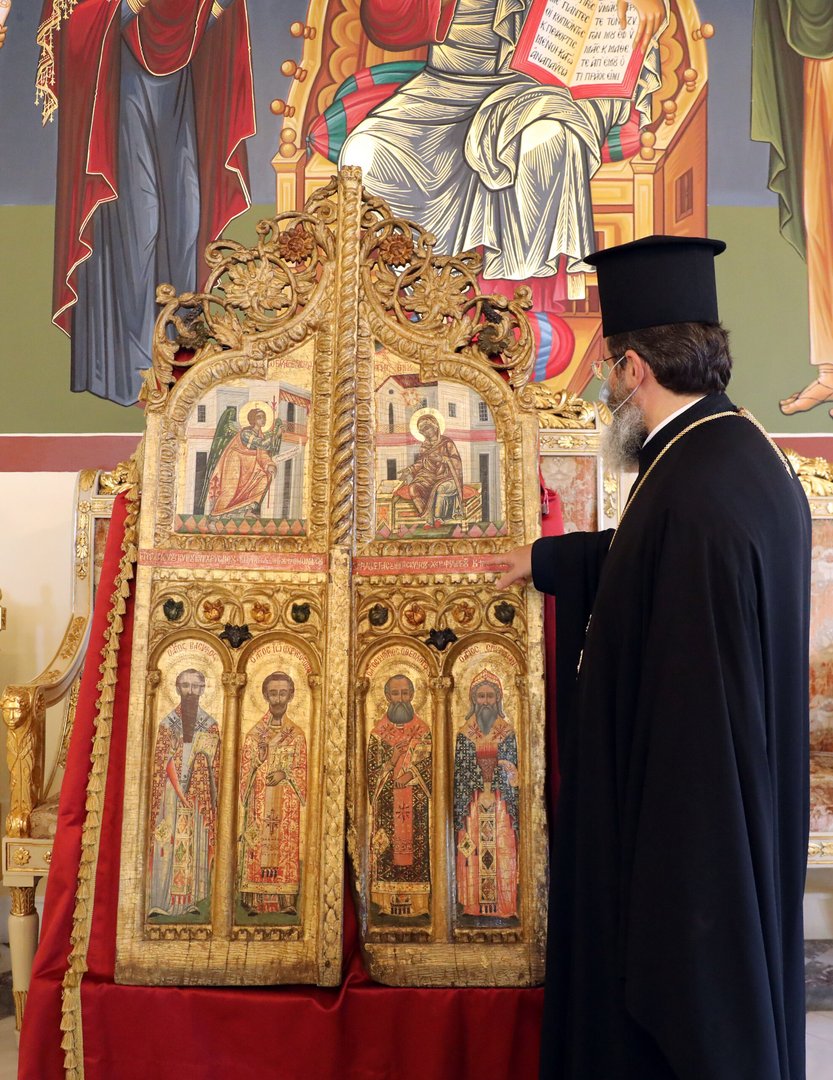 According to the inscription, the royal iconostasis doors were painted by the Monk Filaretos from Psimolofou, who became Protosyncellus in the Monastery of Ayios Iraklidios in Politiko, an important iconographic centre of that period.
Karousos, whose ministry oversees the department of antiquities, said "one of the most complex cases of repatriation of stolen antiquities and religious treasures has been successfully completed."
Photos Katia Christodoulou, Cyprus News Agency