Historical memorabilia from the Berlin Olympic Games in 1936 have been donated as a gift to the Cyprus Olympic Committee (KOE) by University of Nicosia professor, Theodoros Charalambous.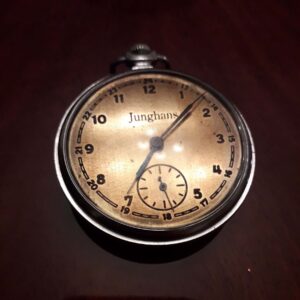 The gifts concern a small bronze items depicting the logo 'Olympiade Berlin' and a Junghans pocket watch.
Both the items are engraved, one with a depiction  of the Brandenburg Gate, the Olympic circles, and the inscription "Die XI Olympiade Sommer Spiele – Berlin 1936".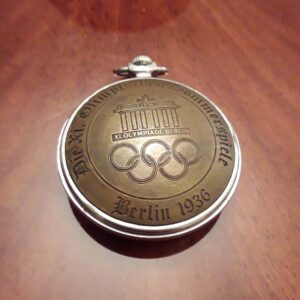 Charalambous handed over the items to the president of the Cyprus Olympic Committee, George Chrysostomou, which will be displayed at the KOE's Museum.
Chrysostomou thanked the professor for his gift. "We hope that your gesture will prompt others who have items related to the history of the Olympic Games to offer them to the museum," he added.
Charalambous himself was an athlete competing in the past for Cyprus' mixed team, and for the Highgate Harriers a UK first division club from 1969-1976.