Supporting the events of the Holy Metropolis of Tamassos
Quality cultural events support values, renew endurance and maintain hopes for tomorrow, especially during these difficult times that the island is going through.
This is especially so when such events express the due respect for the most historic moment of Hellenism, the Greek Revolution of 1821. Cyprus, which strongly and devotedly supported the uprising of the Greeks for liberation, has participated in the 200th anniversary of the beginning of the Greek revolution.
One of the most important and high-quality events to honour the anniversary is certainly the series of concerts, performances, screenings, exhibitions and lectures organised by the Holy Diocese of Tamasos and Orini. Along with the cooperation and support of Opap Cyprus, from September 17 to October 8, all events will take place at the open theatre of the Tamasos Metropolis in Episkopeio and are under the auspices of the Minister of Education, Culture, Sports and Youth, Prodromos Prodromos.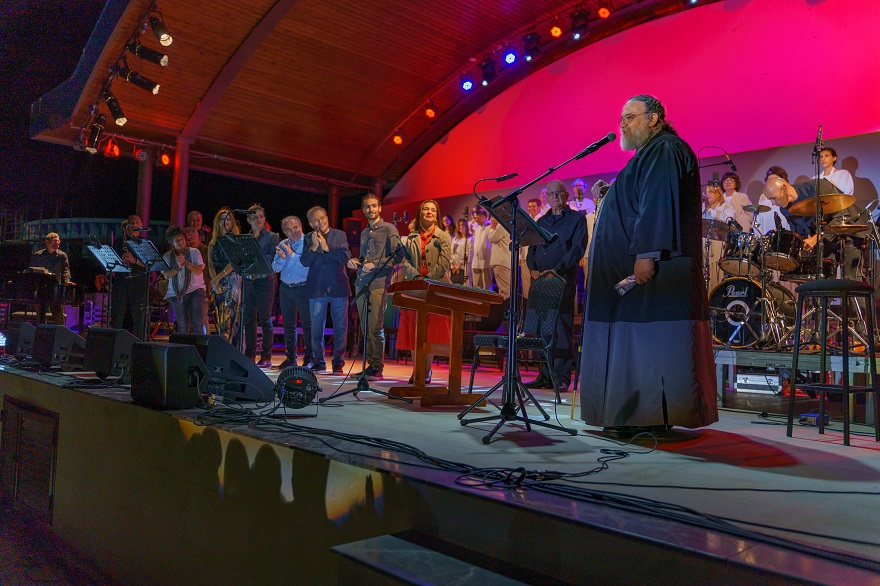 The Diocese of Tamassos and Orini continues the beautiful tradition, which was created in recent years, of contributing to culture. Having Opap Cyprus on its side has proved to be a great support for the cultural development of the island. Opap Cyprus continues to lead the way, encouraging and supporting cultural events not only for the benefit of their creators and society in general, but also in terms of history.
In this way, Opap Cyprus also supports the events of the Holy Diocese of Tamasos celebrating the 200 years since the Greek Revolution of 1821. The opening event was the concert on Friday, September 17, entitled "Beautiful and strange homeland". A multi-spectacle concert, based on music and songs inspired by iconic composers and lyrics of our great poets, performed by renowned artists. The event was a great success.
Other major highlights are certainly the works of the renowned Cypriot composer Michalis Christodoulidis "Thorios tou Rigas" and "9th of July" with soloists Kyros Patsalidis, Costas Hadjichristodoulou and Michalis Hatzigiannis with the Vocal Ensemble under the direction of Michalis Christodoulidis.
The oratorio "9th of July", which shares the messages bequeathed by the writing of Vassilis Michailidis, premiered on March 31 and April 1, 2016 at the Rialto Theatre in Limassol with Kyorgos Patsalidi and Costa Hadjichristodoulou. Opap Cyprus was a major supporter of that wonderful cultural creation and this a year later contributed to the transfer of the performances to a CD so that the oratorio "9th of July" can become a legacy for each and every one of us.
In this vein, Opap Cyprus is now supporting the events of the Holy Diocese of Tamasos to commemorate the 200 years since the Greek Revolution of 1821.