Prominent lawyer, former Eoka fighter and publisher Andreas Neocleous took the lessons of his favourite author Nikos Kazantzakis to heart
July 3, 1939-October 1, 2021
Andreas Neocleous, who died of the coronavirus on Friday at the age of 82, was fearless and never averse to taking a risk, a friend of 70 years standing has said.
Artist Andreas Charalambides has known him since they were both 12. The fathers of the boys were close friends and with Neocleous' family home being in Episkopi village outside of Paphos, Neocleous would stay with the Charalambides family so he could attend Paphos high school.
"Apart from being a top student, the sort that really stands out, he also enjoyed doing risky things," said Charalambides. "I shudder just thinking of the things we got up to when we were 13-14 and how we put ourselves in serious danger all the time, never giving it a second thought."
And it was certainly a big risk when Neocleous joined the Eoka struggle as a teenager. At just 16, he was caught and imprisoned by the British in 1956 and served three years before being released at the end of the struggle.
It was in prison and with little to do that Neocleous developed a love for literature and in particular for the renowned Greek author Nikos Kazantzakis. His favourite novel, which he read repeatedly, was Kapetan Michalis, the tale of a man searching for truth.
Years later in 2020, he repaid this debt to Kazantzakis by reaching an agreement with the writer's estate for the Neocleous Cultural Foundation to publish all his works and offer them through Politis newspaper, at cost price.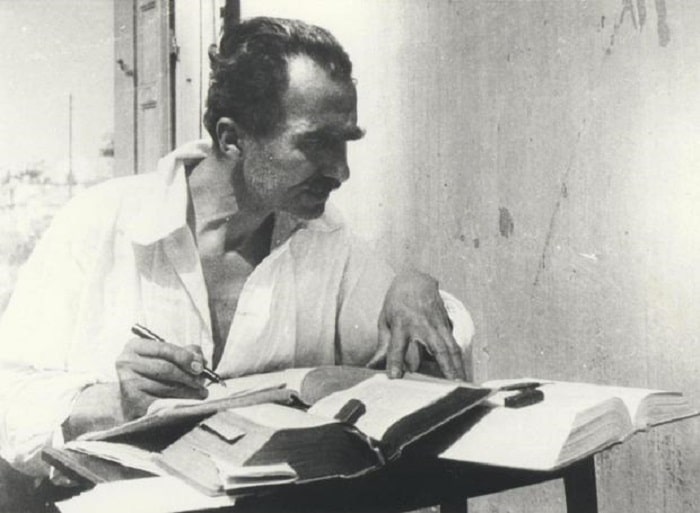 Never a man of half-measures, Neocleous did not just choose a few of Kazantzakis' popular titles but published everything the author had written, including entries in the dictionary of the Eleftheroudakis Encyclopedia. "I want it all," he told the editor-in-chief of Politis and close friend, Dionisis Dionisiou, when discussing the enterprise.
"Kapetan Michalis gave me strength and courage, he taught me to be a free man you must dream and dare… I owe him and want to repay him by publishing all his works," Dionisiou remembers Neocleous telling him.
Dreaming and daring were lessons Neocleous took to heart, combining them with a work ethic to make things happen. Studying at the Law School of Athens University, he would go to England in the summer and work at a restaurant in the day while attending classes in English and German at night. He graduated in 1964 and returned to Cyprus where he joined the Chryses Demetriades Law Office for training and was admitted to the Cyprus Bar a year later.
He soon set up his own law practice and this grew so rapidly that in 1973 he turned it into a partnership, one of the partners being Giorgos Nicolaou who subsequently served as a judge of the European Court of Human Rights.
By this time, he had married his life-time partner Lia – they tied the knot on December 31, 1967 – and started their family. They had two sons, Elias and Panayiotis both lawyers who worked with their father. In 1970 he was also elected to parliament with the right-wing Enieon Komma (Unity Party) and held his seat until 1976, when he gave up his involvement in party politics, although he had been one of Glafcos Clerides' closest associates.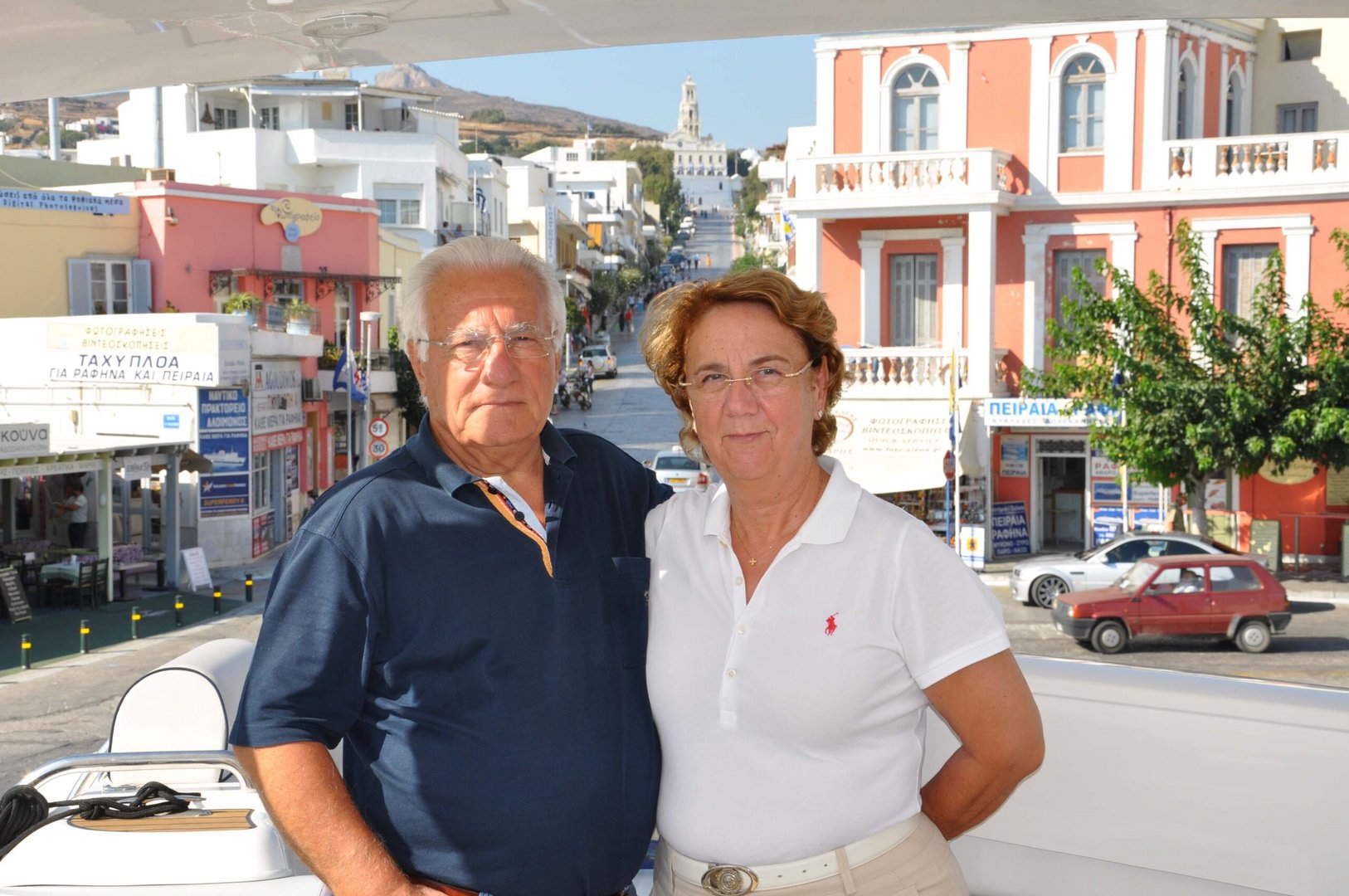 This allowed him to build up his practice, which eventually became one of the biggest law firms in Cyprus and then expanded beyond the island's boundaries. It was the first Cyprus law firm to set up offices in Moscow, while Neocleous played a key role in bringing Russian businesses to Cyprus, long before the authorities recognised the potential that existed.
The Elias Neocleous & Co Ltd currently has offices in Brussels, Luxembourg and Moscow, employs 90 lawyers and has 17 partners. It regularly tops lists rating the law offices of Cyprus and is ranked among the 100 biggest offices in Europe.
His friend of many years and former foreign minister, Ioannis Kasoulides, believed his success was a result of Neocleous' constant search for new things to do. "Andreas Neocleous was not just a good lawyer, but he was someone whose mind was always thinking of ways of expanding what he had and creating new things," he said.
He was always thinking of ways of promoting Cyprus, not just for his personal benefit, but because it was for the good of the country, said Kasoulides, adding that he would organise seminars and publish books, not necessarily on legal issues, but broader issues related to Cyprus.
"It was in the same spirit that he took over the Cyprus Mail and transformed it," said Kasoulides, who is the chairman of the newspaper's editorial board.
Neocleous bought the Cyprus Mail in 2019, and within months, he had restored a big proportion of the swingeing pay cuts Cyprus Mail staff, like all journalists, had been hit with in the wake of the financial crisis in 2013. Within months, he had moved the newspaper offices from their atmospheric, historic but crumbling offices in the old city of Nicosia, to new offices on Limassol Avenue.
This was just the start. He invested heavily in his media enterprise. Since the takeover he has invested in resources and staff, helping revitalise the operation. The revamped website had the third highest number of visits in Cyprus a few months ago, while the print edition was given a new lease of life.
With the Cyprus Mail, and its reach to an international English-speaking audience, Neocleous wanted to present Cyprus in a positive light, as a place to spend holidays, to do business and to live. He was a patriot of his time and it hurt him when the daily news items could not always be presented positively, but he came to accept that sometimes it was inevitable and gave much appreciated leeway to his editors.
Neocleous served on many international professional bodies – he was member of the International Bar Association, vice-president of the Mediterranean Maritime Arbitration Association and member of the International Academy of Tax Advisors; he was also a member of the Congress of Fellows of the Centre for International Legal Studies and was National Reporter for the Foreign Lawyers Forum of the American Bar Association.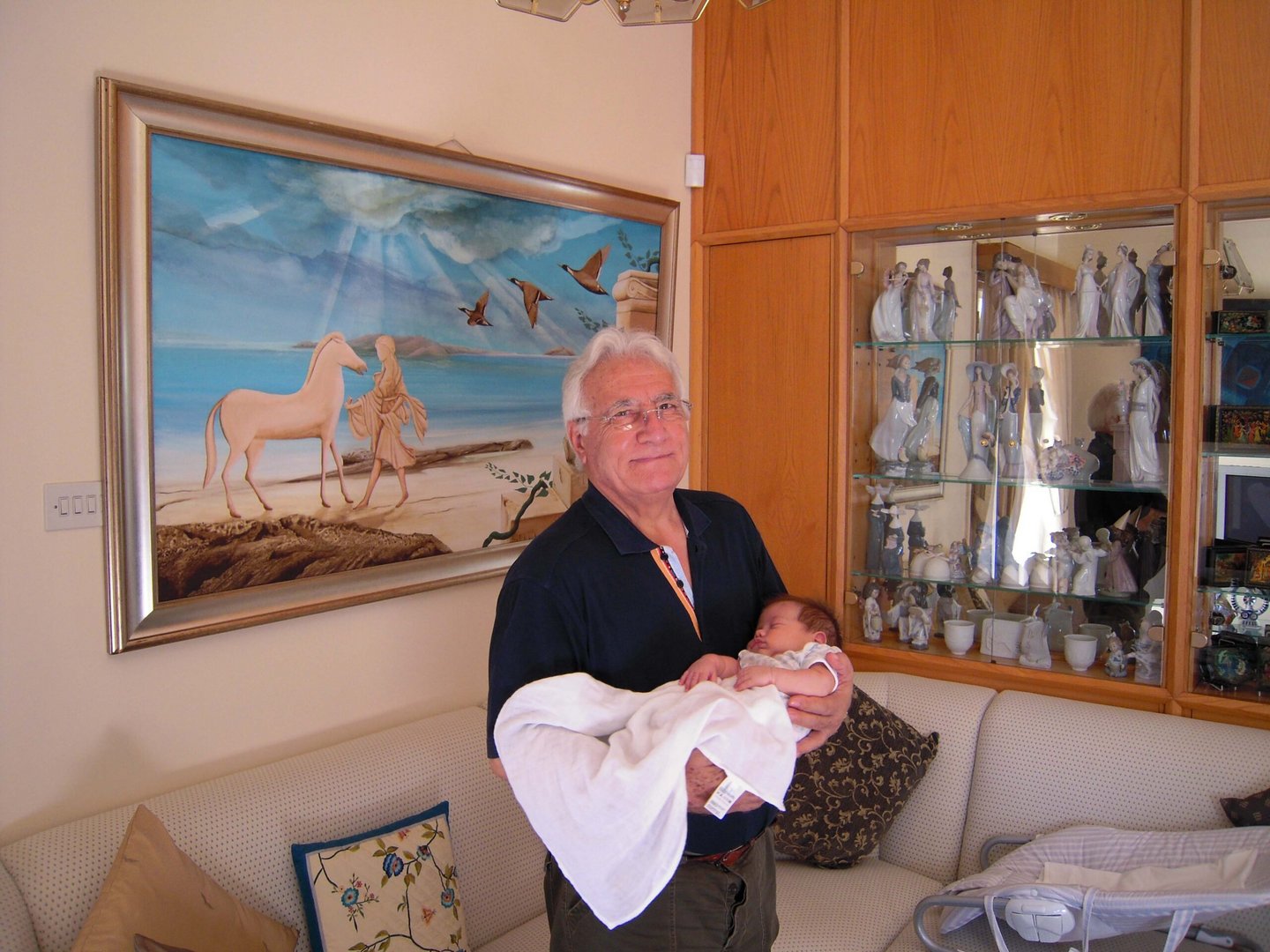 Beyond his professional achievements, he was a good family man and a caring and honest friend.
"He was direct and sincere and what he said you knew he meant," said Kasoulides, who also described him as "a man of few words".
Charalambides, his friend of 70 years, said "we were like brothers," and recounted their last conversation shortly before coronavirus struck, which was not without the saddest of ironies.
"A few days before he became ill, we were talking on the phone and he was urging me to be careful. He knew that I was quite reckless and took no precautions about the virus, so he kept telling me, 'follow the safety measures, wear your mask, you have to take care'."
Dionisiou, who often argued with Neocleous without ever falling out said: "At 80, he had taken stock of his mistakes, he had evaluated his efforts and had come to terms with the pluses and minuses, because this is how life is, full of pluses and minuses and then you add it all up. He was now operating as a thinker. He had pulled himself away from the concerns of the office, as 'my boys have now taken over', he was full of contentment with his life and now, free, wanted, like Alexis Zorbas, to dance outside the mine, as he had explored every tunnel."
The funeral will take place on Monday, October 4, at 2 pm, at the Panayia Chrysifiliotissa church in Ayia Fyla, Limassol.
In lieu of wreaths, donations can be made to Melathron Agoniston Eoka.
A public condolence book has been opened at www.ourbeloved.cy
Online donations and condolences can be sent through www.ourbeloved.cy