According to Yelp data in an Economic Impact Report, business closures across the US are increasing as a result of the coronavirus. Many of these business closures may have been prevented if business owners had had a "Personal Bank."
Business owners have used "Personal Banks" for over 100 years. This successful and profitable strategy has not been a common one in recent years, but still works just as well. Kevin J Donaldson, the founder and CEO of Real Wealth Solutions, believes in the success of "Personal Banks" and his company is able to assist business owners on the use of it. 
Building personal banks
The use of "Personal Banks" has been a strategy used by successful business owners for over a century. A "Personal Bank" is a business owner's source of accessible funds to start, rescue, or grow their businesses. Real Wealth Solutions® offers education of this useful strategy to assist owners in growing and thriving through the pandemic. According to Kevin J Donaldson, the founder and CEO of Real Wealth Solutions, the use of "Personal Banks" has been used by some of the most famous businessmen in history. "The strategy has been used by people like J.C. Penney, who used it to survive the Great Depression, and Walt Disney, who used it to build Disneyland when all the banks wouldn't lend to him."
According to Kevin, the secret to building a "Personal Bank" is having insurance assets. J.C. Penney and Walt Disney had a lot of insurance assets, and this led to their success. Business owners today are able to take policy loans against the cash value of their insurance plans. Kevin says this is especially true with types like Whole Life Insurance and Indexed Universal Life. To assist business owners in doing this, Real Wealth Solutions® aims to create a bespoke "Personal Bank" for business owners. This "Personal Bank" will be customized to suit the unique needs, budgets, goals, and challenges of the business. Personal Banking is also projected to solve all issues of business owners, according to Kevin. Personal Banking will lead to the maximisation of revenue, the minimisation of costs, the retention of key employees, ensuring that the business has enough insurance and the securing of a comfortable retirement. 
Personal Banking has an additional benefit, whereas it is pandemic-proof. Kevin says that businesses should consider building their insurance portfolio, even though there is a worldwide pandemic. 
What is Real Wealth solutions®?
Real Wealth Solutions® aims to form pathways to wealth through the cultivation of right mindsets and the development of strong, home-based businesses. Real Wealth Solutions® offers a range of financial services. The Executive bonus plan ensures that the death benefits and withdrawals on retirement of the client is tax free. This plan also ensures that the client has access to their funds after they retire, leave or sell their business. The non qualified insurance plan creates bespoke tax-deductible plans. Retirement planning for business owners assists them in forming an insurance and retirement plan which will free up personal funds.
Additional services are business coaching, luxury travel advising, digital marketing training as well as education in speaking engagements.
Who is Kevin J Donaldson?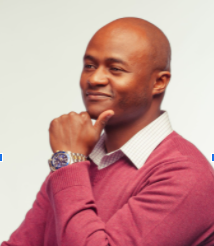 Kevin J Donaldson, an ambitious entrepreneur, is the founder of Real Wealth Solutions®, a business coach, and is a life insurance broker representing 70 different life insurance companies being licensed in eight states. Besides that, Kevin is also an author of a best-selling book, titled '10 Secrets of the New Rich.' 
The best-selling author stems from Trinidadian heritage and was born in Brooklyn, New York. Before becoming a teenager, Kevin moved to Rochester, Upstate New York. This is where he thrived. Kevin graduated high school while also being a licensed practical nurse. He used this skill to work his way through college. After attending Stony Brook University, Kevin graduated with a Bachelor's of Science in Applied Mathematics and Statistics. By 2010, Kevin had experienced his fair share of trials and tribulations regarding business and finances. This led him to forming his  company, Real Wealth Solutions, to help ordinary people achieve financial freedom and pass on generational wealth to their families.
Additionally, Kevin works in pharmaceutical sales, he joined the New York Air National Guard, he is a photo-broadcast journalist, and is certified in Hypnotherapy. 
The bottom line
"Personal Banks" are an untapped business tool by many businesses. By using the services of Real Wealth Solutions, business owners are able to learn about this strategy and how to build their own "Personal Bank".