Taking pictures is as common as eating nowadays.
We love to capture all the moments of our life, be it family dinner, going on trips, or even something minor as drinking coffee. Taking pictures is an art, and we are always searching for variations. Among these variations, vintage is trendy. One of the vintages everyone enjoys is when you convert photos to sketch.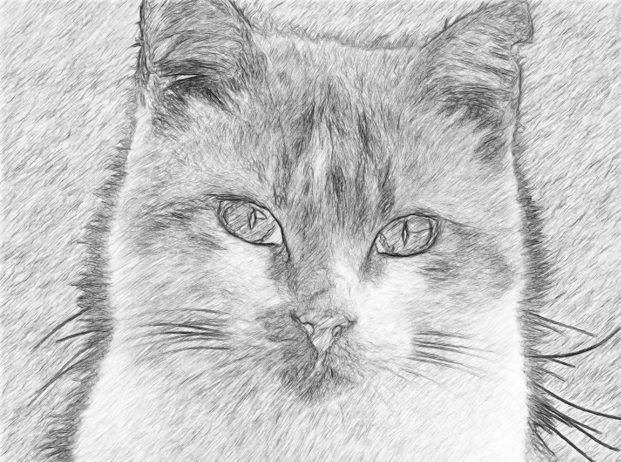 Sketches are pictures drawn by hand, and this was regarded as one of the best art styles in the past. However, nowadays, software has taken this art from humans and made it computerized. Many online and downloadable photo to sketch converters are available that convert the picture taken from your phones to illustrated images.
Other than online and offline software available on Pcs, there are many tools and applications available on Android and iPhone devices as well.
 Many developers have made some excellent software, mainly for the conversion of images to sketches. They are able to cast the filter quickly, and the results are perfect. You can download them easily. This software is great because it is fast and doesn't take a lot of your PC's disc space.
One such software, and one of the best, for converting images to sketches is the SoftOrbits Photo to sketch Converter. This is developed by SoftOrbits that has already given many great products for refining images and photos of all types.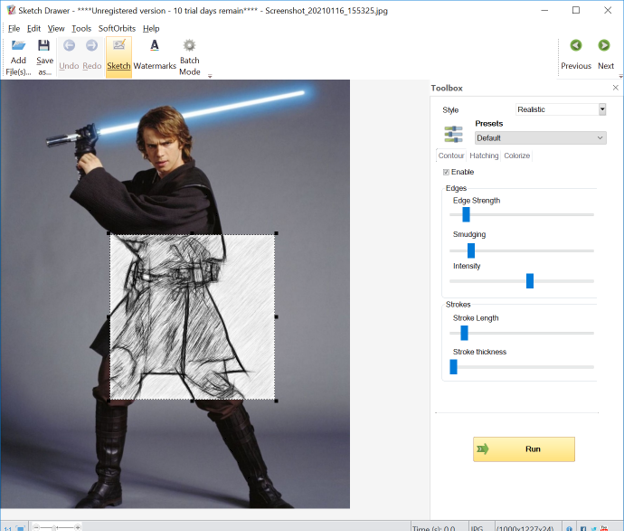 SoftOrbits gives many options to choose from. You can convert your image into a colorful sketch or use monochromatic tones to give it a realistic feeling. You also have the choice of watermarking your finalized photo so that no one else can use it.
Another significant part about this software is that it gives you many sketch filters to choose from. You can change your image to detailed, classic, realistic, and sketch. These preset formats have the ability to give essential details to your photos. If you are an anime fan and wonder what you would look like as an anime character, this software has got you covered.
There are other presets to choose from as well. With the felt-tip or pen preset, you can create a stencil from your image. Presets like schematic, simple, felt-tip, and pen can be used to create the outline of an image. You can add colors to it with another software if you want. A great preset that completes the sketch set is the smudged effect. This software gives you a choice of doing that as well.
How to convert photo to sketch
The method of using the SoftOrbits photo to sketch converter is pretty simple. You can do that by simply following the steps below.
Add the images of your choice by clicking on the Select Files option.
Out of the three sketch styles: classic, detailed sketch, or realistic, choose the one you want.
Many options of the presets are given in a dropdown list. Choose the one that you want to apply in your image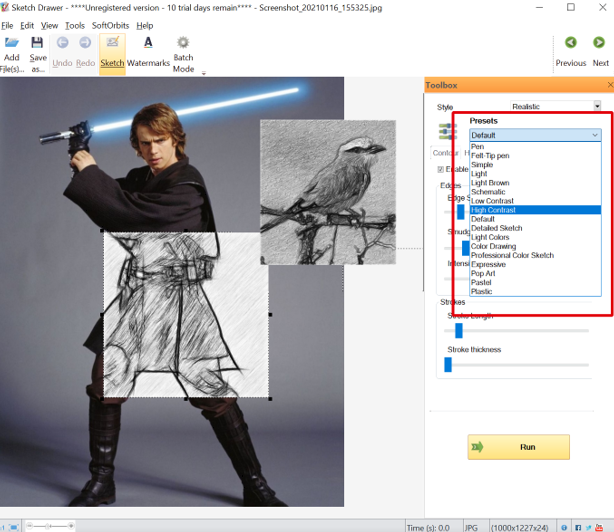 4. There are many sketch settings that can make your images better, such as:
a) Colourization: the color shift or Normalize histogram option is available to select the pen color of your choice.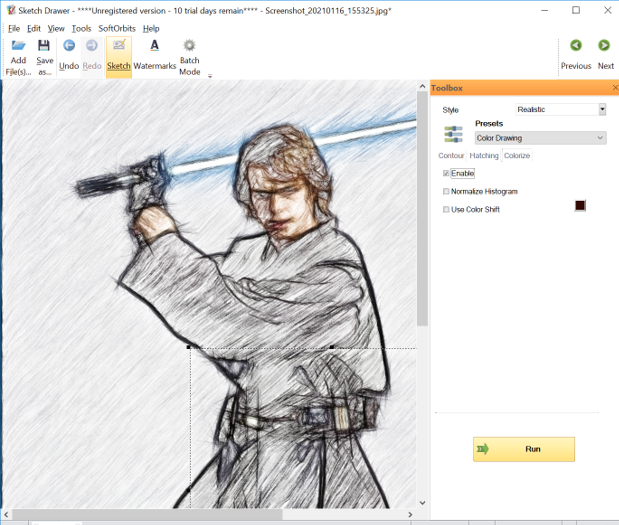 b) Contour: the thickness, intensity, and length of the stroke can be changed with this option.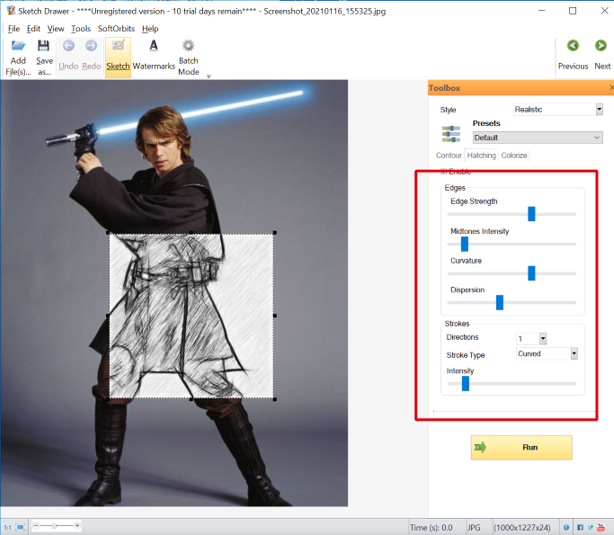 c) Hatching: the direction, curvature, and strength of the edge of the stroke can be changed here
5. If you find some issues with your sketches, you can use the Undo option to go to its previous form. You can combine the original image and sketched image together with this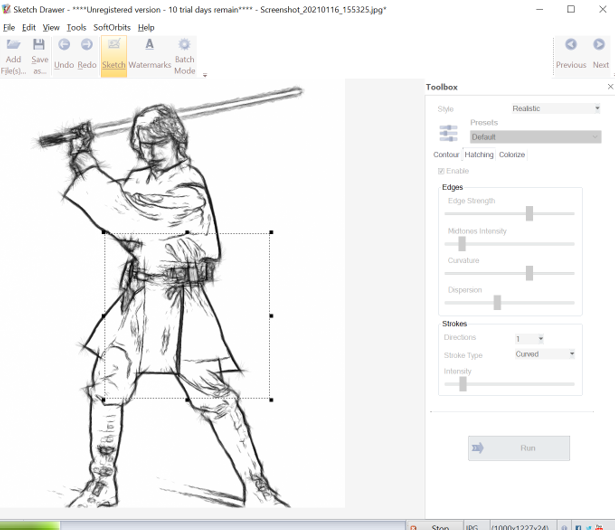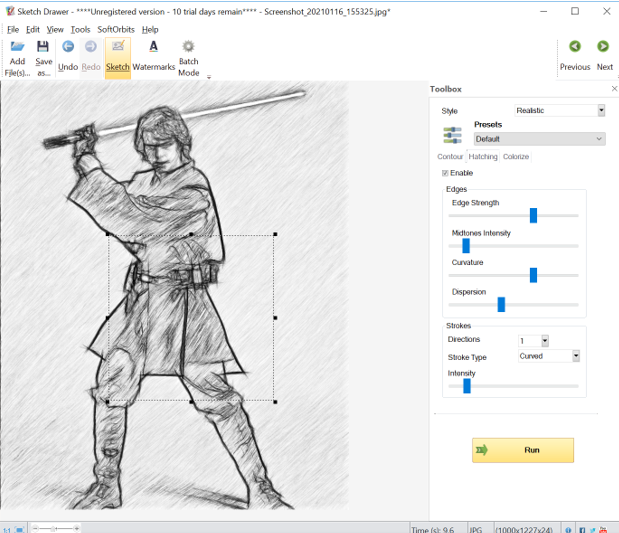 6. You can also select your watermark to add to the image so that it can't be used by anyone else
7. Save the image with the Save option to your computer.
Online sketch convertors
There are many photo editing tools on the internet that don't need to be downloaded in order to work. You need to open them in the browser, upload your photo, make some changes, and save it.
Image Online: This tool has many sketching options to choose from, which are available on the left hand side of the screen. They may seem overwhelming at first, but you can play with them to create the best image. The best feature about this tool is that you can adjust the pencil shadow easily before you save changes.
The three main options that this tool provides include image filters, image conversion tools, and image manipulation tools, fixing blurred photos which have many sub-options to choose from as well. You can easily search all of these options and select the filter that is compatible with your photo.
The only downside is that you can't make changes after you have completed the process. You will have to start from the beginning. Another downside is that it uploads images only from the host device, meaning you will have to download the photo beforehand.
   2. Photofunia:
This is another excellent free online tool to convert photos to sketches. The method to alter images is straightforward and is completed in only a few clicks. It offers many features, a list of which you can view from their homepage before you dive into actually converting the image to sketches.
The downside of this tool is that you can't adjust the changes in the resultant image. You have to start from the beginning. Another disadvantage is that you cannot upload pictures from social media to the tool for conversion, nor you can upload the converted image to any social media account directly. You'll have to save the image either way. The image size available for uploading is also very small.
Conclusion
Photo to sketch converters are ordinary nowadays, and everyone uses them to get the ideal result they want. However, getting the best tool that is compatible with your device and preferences is the actual accomplishment.
We have described many useful tools for you in this article and hope you will find them helpful.
Happy editing!