With October and November set to be busy months on the local cultural scene, the Cyprus Symphony Orchestra has five concerts planned for this autumn, bringing more quality music to theatres around Cyprus.
On October 21 in Limassol and 22 in Nicosia, the orchestra will welcome renowned trumpet soloist Sergei Nakariakov, who has been dubbed the 'Paganini of the trumpet' and 'Caruso of the trumpet' for his dazzling virtuosity.
In the Starlight 1 concert this month, Nakariakov will perform Tchaikovsky's Variations on a rococo theme under the baton of maestro Charles Olivieri-Munroe, who takes the podium of the orchestra once again. Beethoven's delightful and vigorous Symphony no. 4, along with Joseph Suk's sunny and serene Serenade for strings will perfectly complement this unique programme.
Then on October 29, under the baton of Chritstina Athinodorou the orchestra will present the world premiere of five new works by Cypriot composers. Held at Pallas Theatre in Nicosia, Cyprophonia 2 will feature works by Georgios Stavrou, Nicos Vichas, Michalis Andronikou, Tasos Stylianou and Savvas Savva and will close with the Classical symphony by Sergei Prokofiev.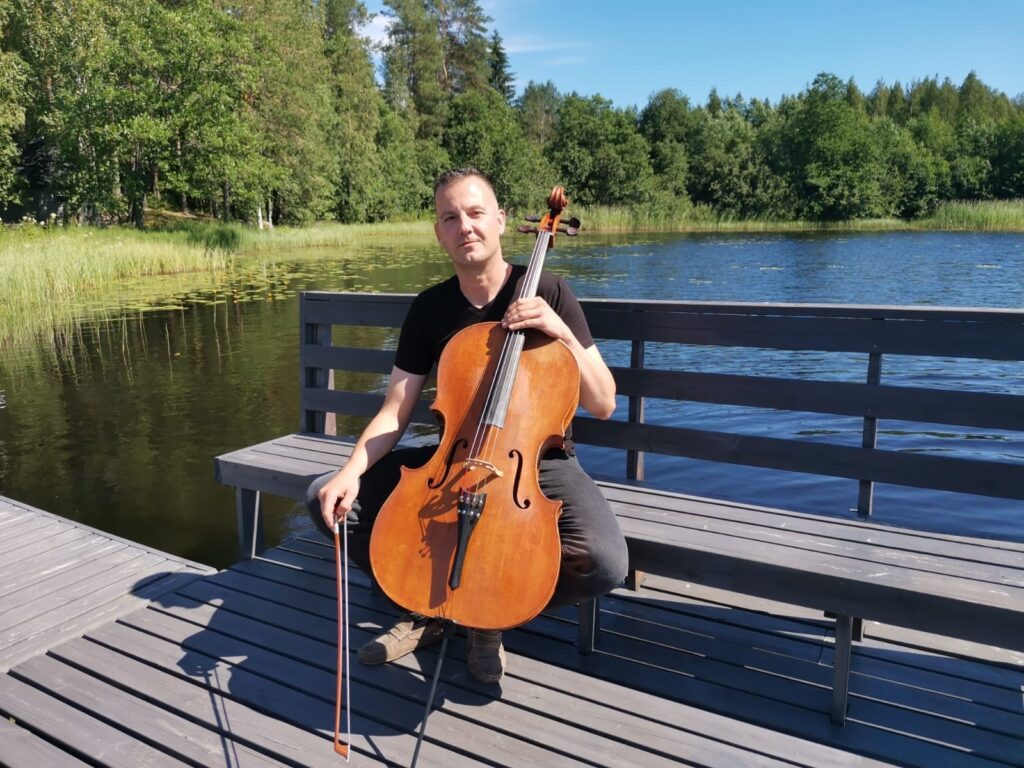 To welcome in November, the orchestra invites two distinguished and dynamic musicians: Petros Gospodinov, a former principal cellist at the CySO and now solo cellist of the Kuopio Symphony Orchestra in Finland, as well as maestro Jaakko Kuusisto, chief conductor of the same orchestra, who is also a composer. On November 4 in Nicosia and 5 in Paphos, Gospodinov and Kuusisto will join forces in the Premier 2 concert to perform with the CySO in the Cyprus premiere of the Finnish conductor's Cello concerto. This first November concert will also present The Suite for string orchestra by Cypriot composer Phanos Dymiotis and Jean Sibelius' Pelléas et Mélisande Suite, a musical expression of the dramatic story of Maeterlinck's symbolic play by the same name.
The next concert returns to honour Cypriot composers as Cyprophonia 2 also gives a nod to a poet and the 200th anniversary of the Greek revolution of 1821. The programme on November 11 and 12 in Limassol and Nicosia is dedicated to Cypriot composer Solon Michaelides, and Cypriot poet Vasilis Michaelides.
The concert will include Michaelides' songs Your Eyes and My Keryneia for soprano and orchestra and The prayer of the Humble One for baritone and orchestra, orchestrated by Mikis Michaelides, the Cypriot National Anthem for orchestra and the choral works I and The Free Besieged. Excerpts from Michaelides' poem The 9th July 1821 will be read as part of the event.
November will close with Starlight 2, a concert with the CySO and musicians from the Berlin Philharmonic Orchestra. Principal Horn Stefan Dohr, and Wolfram Christ, long-time legendary Principal Viola of the Berlin Philharmonic, who is now a distinguished conductor, will join the orchestra on November 24 in Limassol and 25 in Nicosia to perform Richard Strauss' Horn concerto no. 1 and two works by Felix Mendelssohn.
Starlight 1
Renowned trumpet soloist Sergei Nakariakov performs with the Cyprus Symphony Orchestra. October 21. Pattihio Municipal Theatre, Limassol. October 22. Nicosia Municipal Theatre, Nicosia. 8.30pm. €17-35. Information: 22-463144, www.cyso.org.cy
Cyprophonia 2
World premiere of five new works by Cypriot composers. October 29. Pallas Theatre, Nicosia. 8.30pm. €7-10. Information: 22-463144, www.cyso.org.cy
Premier 2
Concert with Petros Gospodinov and maestro Jaakko Kuusisto. November 4. Pallas Theatre, Nicosia. November 5. Markideio Theatre, Paphos. 8.30pm. €6-18. Information: 22-463144, www.cyso.org.cy
Cyprophonia 2
Concert dedicated to Cypriot composer Solon Michaelides, Cypriot poet Vasilis Michaelides and celebrates the 200th anniversary of the Greek revolution of 1821. November 11. Pattihio Municipal Theatre, Limassol. November 12. Nicosia Municipal Theatre, Nicosia. 8.30pm. Free entrance on first come first served basis. Information: 22-463144, www.cyso.org.cy
Starlight 2
The Cyprus Symphony Orchestra performs with musicians from the Berlin Philharmonic Orchestra. November 24. Pattihio Municipal Theatre, Limassol. November 25. Strovolos Municipal Theatre, Nicosia. 8.30pm. €17-35. Information: 22-463144, www.cyso.org.cy