CONGRATS to Xylophagou mayor Georgios Tasou and his municipal council for their publicity stunt with the big dick potato (BDP), of the Spunta variety, they have placed at the entrance of their village and pictures of which have gone viral. It was a brilliant idea that has raised the profile of Xylophagou, one of our ugliest villages, at home and abroad.
Even its name – Xylophaou, as we locals refer to it – is a turn-off and that is before you have even actually visited the eye-sore. The municipal council needed a way to make Xylophaou known and to provide an attraction for visitors, who had zero interest in visiting a village of potato farmers in a desert-type environment.
The first objective of raising the profile has been achieved but only time will show if the four-metre fiberglass BDP creation will persuade people to visit the village, even if it is just to have a laugh at it or for a selfie to post on Instagram. I hope it works because Tasou and his councilors deserve to be rewarded for their zany idea and for not taking themselves and their village seriously.
Criticising them for an aesthetic crime is not just unfair but wrong, because it was never their intention to present the giant-sized model of the Spunta potato as a work of art. A work of art at the entrance to Xylophagou would have been totally incompatible with its surroundings, like the Makarios statue at the entrance of Akaki, which is even uglier than the village.
ONCE PICTURES of the BDP went viral, Tasou, a former Disy deputy, while acknowledging that most people were making fun of it pointed out there was no such thing as bad publicity and you could not disagree with him. If anything, Xylophaites generated publicity by making people have a laugh, which was great.
Other ideas that Tasou spoke about on the radio were the opening of a potato museum which would exhibit the tools used to cultivate the pomme de terre and also feature a gallery with photographs of the different varieties of potatoes, which is certain to be crowd-puller. People will flock to look at photos of potatoes.
We hope they will also use the print advert used by the Potato Marketing Boards to promote the Cyprus spud in the eighties and nineties, which featured a potato seductively reclining on mauve satin. It was more sexually suggestive than then BDP but back then there was no social media to make fun of it.
I was wondering if our Church had a patron saint for potatoes, the way it has a one for the navy and the artillery, because if it has, Xylophaou could also make a potato-shaped church in honour of the saint and introduce potato pilgrimages to help religious tourism. This will also create big merchandising opportunities for the holy potato.
POOR OLD Akelites were inconsolable last week when they felt duty-bound to lament the demise of the Cyprus Grain Commission, which is due to close down at the end of the year, only 17 years too late. The distraught comrades let out their grief after desperate livestock farmers began to complain about the 50 per cent increase in the price of the grain they fed their animals.
If the Commission was operating this would not have happened claimed leading comrades, who grabbed the opportunity to blame the government for the high grain prices. If the Commission's silos were used there would not have been a price hike they claimed as farmers would have used the reserves. What would happen after the reserves ran out they did not say.
If there is one criticism that should be made of this and previous governments it is that they were too scared to close down the Commission 17 years ago when we joined the EU and it lost its monopolistic status. Since then, it has done nothing but record a loss of several million euro every year, while its staff, who did nothing, carried on collecting their big fat salaries.
It was a monument to financial mismanagement according to its own auditors. In 2020 it had a deficit of €8.4 million and this year it will be €7 million. Comrades always grieve the passing of a state organisation that had a track record of wasting the taxpayer's money with unfailing consistency.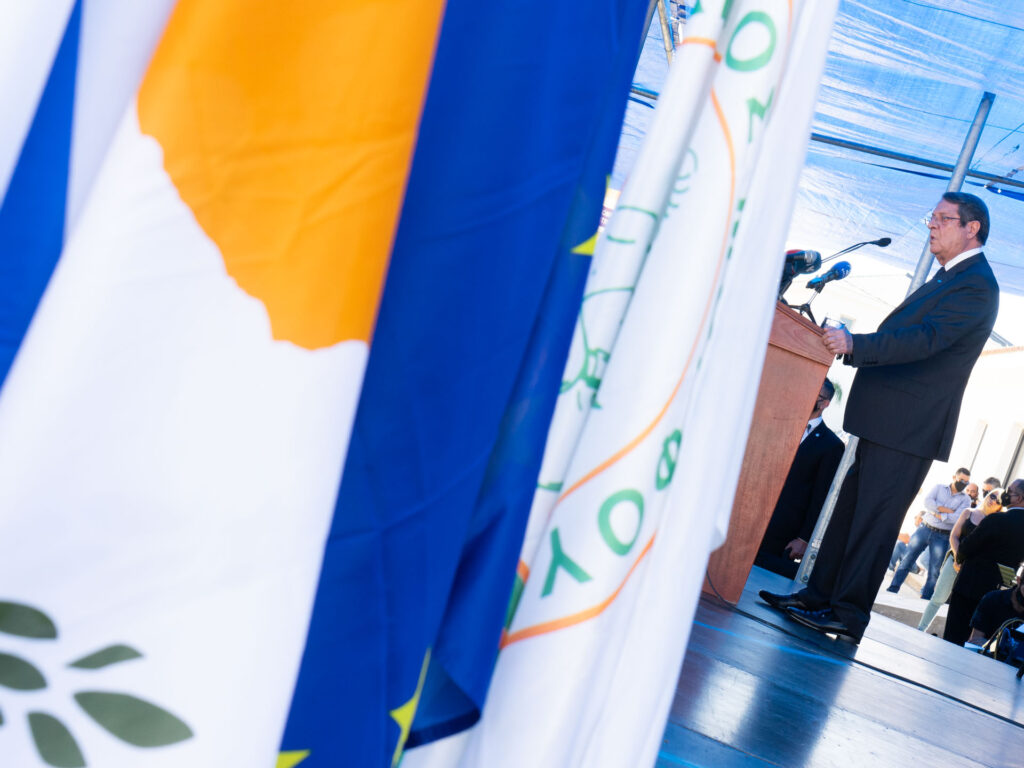 PREZ NIK reverted to his angry Fuhrer persona last Sunday when he addressed the annual gathering of Morphou refugees ahead of their protest march to the green line. The anger and shouting was probably for added effect in underlining his pure patriotic motives in preparing the ground for the two state solution that he will be unable to stop.
The speech was full of "there is no way I will …" assertions. "There is no way I will agree to sit at the negotiating table to give up the rights of the Morphites, the rights of the Famagustans and rights of all the refugees." Surely he has already done that without sitting at the negotiating table.
I wish someone could explain to me how the rights of the refugees are protected by opposing a settlement that would allow them to exercise their rights. By not sitting at negotiating table, Nik is safeguarding rights that do not exist as they can never be exercised.
LATER in the week he took time off safeguarding the rights of refugees to sort out the problems faced at public hospitals, seeing the head honchos of Okypy, who are in charge of hospitals, as well as representatives of the patients' association and of the government doctors' union.
The problems at the hospitals have been blamed on Okypy incompetence by everyone, but this is wrong because public hospitals cannot be managed. They have been made unmanageable by the man who is now trying to sort out the problem – Prez Nik, who agreed that doctors and nurses would maintain their civil servant status, against all reason, when each hospital became an independent entity under Okypy.
The result is that doctors and nurses do not accept the authority of Okypy because, as civil servants, they have no obligation to do so – they are answerable to the health ministry which has nothing to do with the administration of the hospitals since the establishment of Gesy. They engage with Okypy managers only when they are negotiating pay rises.
HE MAY BE calculatingly offensive but former Disy deputy Andreas Themistocelous, who returned to parliament in May as an Elam candidate and was expelled by the party four months later, is developing into a national anti-hero, a politician everyone loves to hate.
In its letter to Themistocleous, Elam asked for "full compliance with the directives of the party and the immediate termination of his provocative, unacceptable, damaging and inappropriate behaviour both inside and outside parliament," and gave him four days to fall in line. It also demanded that he vacated his parliamentary seat so it could be taken by another Elamite.
As if the crazy Pachnite was ever going to do that. He held a news conference on Tuesday to give his two-finger salute to his fascist comrades and announce that he will be an independent. I am no supporter of Themistocleous but he deserves a little credit for being the only politician in Kyproulla that does not want to be loved or pretend to be something he is not.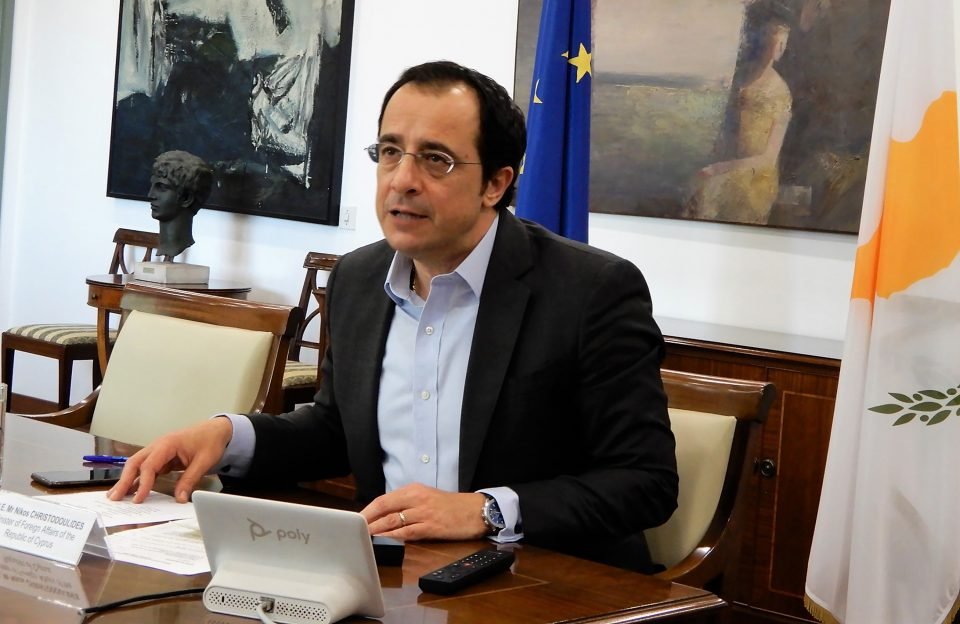 ON THE RARE occasions he avoids producing hot air and tries to say something of substance, foreign minister and closet presidential candidate Nicos Christodoulides gets it wrong. The example we cited last week was from months ago, but this week he offered another example of this trait.
On Monday he told Plus TV that talks would be over if the Turks made another move in Varosha. "If they (Turkish side) move with more faits accompli in the fenced area of Varosha, the chapter of territory is gone. What would we talk about at the negotiating table?"
On Wednesday the Turks moved with another fait accompli, clearing the main road in Varosha, prompting Christodoulides to say, the next day: "Yesterday's developments in the occupied area will not in any way affect the prospect of resuming the talks." With the chapter of territory gone, the two sides could talk about the Cyprus potato, or better still, safeguarding the right of the refugees never to return to their homes.
I HAVE an idea for Chlorakas village in the Paphos district which produces probably the best tasting cucumbers of Kyproulla. How about Chlorakiots making a 10-metre model cucumber, like the BDP, to promote their village's best product that has never received the recognition it deserves?