Parklane, a Luxury Collection Resort & Spa in Limassol has been named Cyprus' Leading Business Hotel 2021 at the 28th annual World Travel Awards – the travel industry's most prestigious awards programme.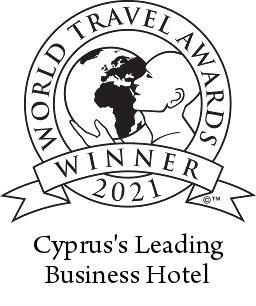 This year's winners were revealed on October 22, 2021, and despite the challenges of the previous year, Parklane Resort & Spa won one of the most important awards, voted by travel and tourism professionals globally.
The recognition as Cyprus' Leading Business Hotel 2021 highlights the hotel's commitment to provide not only luxurious leisure accommodations, but also outstanding business facilities with the most impressive and latest state-of-the-art technology ballroom on the island.
Winning a World Travel Award this year, is more important than ever. With the revival of global tourism, the trend among business travellers is for greater luxury business facilities and a determination to only book with the best.
"Awarded as Cyprus' Leading Business Hotel for 2021 is a real honour, and we are very happy about this accomplishment," said Charis Michael, CEO of Mediterranean Hospitality Venture Limited (MHV). "The award is a testament of our team's genuine passion and dedication going the extra mile for our guests.
"A big thank you goes out to our amazing associates at Parklane as, without them, this achievement wouldn't have been possible."
The prestigious World Travel Awards, established in 1993 to acknowledge, reward and celebrate excellence in the travel and hospitality sector, have become a key global institution of the industry, and are recognised as the ultimate hallmark of quality worldwide.