As a hub for performing arts and culture, Rialto Theatre has set out another packed month as November rolls in. Theatre, music, cinema and more will happen at the Limassol theatre as more artists and cultural groups present their work.
Starting November's performances at the theatre on Saturday November 6 is a performance titled Blurred consisting of three independent short episodes involving dance and music. Choreographed by Ivie Hadjivassiliou, the performance is based on bizarre stories that are structured around a common axis: the dream, the subconscious, the desire, magical realism. Two dancers and a musician will interpret the concept of time and the various stages of the human being in a role-playing game.
The following evening will be a tribute to Alekos Sakellarios 30 years after the passing of one of the most memorable Greek film directors. Cinema Greek Songs is a concert by Admitos Pitsillidis' band, presenting a repertoire of songs from Sakellarios' most popular Greek films.
Then on November 9, the award-winning ensemble SRSLYyours challenges the theatrical experience, connecting three protagonists, one virtual butler and the audience in one single group chat for the stage. Picture Perfect was presented last year to sold-out audiences, leaving lasting impressions for combining technology during the performance and actively involving the audience. It returns now in English. As the performers try to simulate pictures from a large photographic archive, fragments of a common history unfold: the sound of a bird, the Kardashians, Hiroshima, even a drowned boy.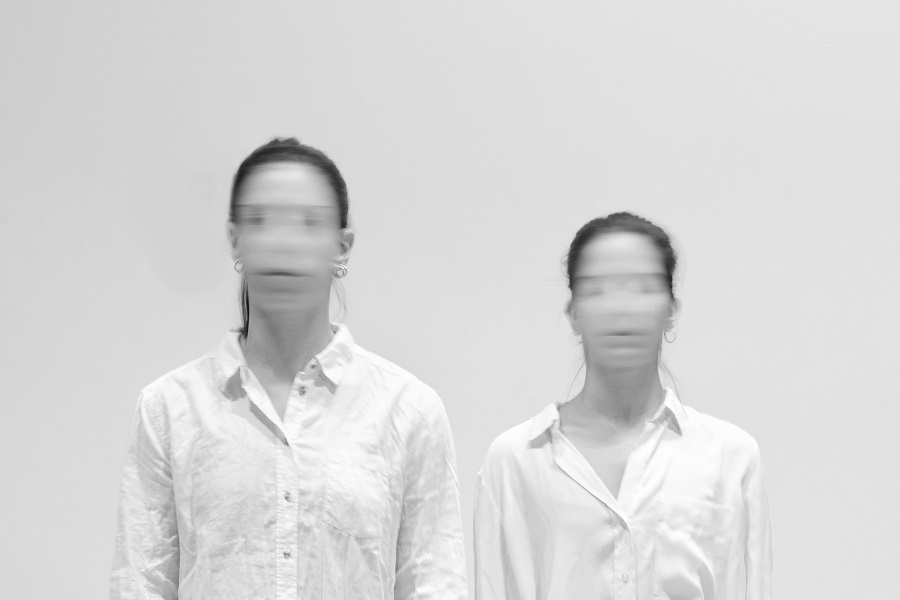 A few days later and ESTIA Cultural Club will celebrate its 25th anniversary on November 13 with a tribute to the great Greek songwriter and composer Yiorgos Hadjinassios. With the participation of the Children's and Women's Choir of Dreams, soloists Elena Solea and Spyros Zinoviou as well as a 10-member professional orchestra, the theatre will fill with music.
Next is an absurd witty comedy magnifying disorders that concern us all, turning exaggeration into tragicomedy. The Method of Dr Palomero, directed by Yiannis Leontaris and presented on November 14, questions the boundaries between 'normal' behaviour and mental disorder. When does the abnormal become threatening to others, and how can we collectivity encounter and cure our anxieties and fears? Waiting for a doctor who is always late, the protagonists suggest, with humour and generosity, their own innovative self-treatment.
November 20's event is a film screening part of the Weeks of German Language. Schwesterlein, meaning My Little Sister, is an award-winning film about Lisa who has bid farewell to her ambitions as a playwright and the Berlin art scene and now lives in Switzerland with her husband, who runs an international school. When her twin brother falls ill, she returns to Berlin and her desire to be creative reawakens. The film will be screened in German with English subtitles.
Then on November 23, Theatro AntiLogos will present the play 1964 by Michalis Papadopoulos that describes a well-buried era in collective memory. Through three different stories, the play narrates political, nationalist but also human conflicts outlining the mobilisation of people against colonialism, while also highlighting issues such as division and extremism, which were strongly evident shortly after the declaration of independence.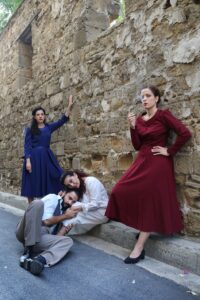 Continuing the love for theatre and music comes Mr Beethoven's Magic Pencil on November 24, a musical story based on Beethoven's life and work, presenting original compositions for cello and piano as well as choral transcriptions for children's choir. Narrating Beethoven's life, his charismatic talent, his loss of hearing, as well as the power of Music as a form of expression, the concert presents a repertoire that includes compositions such as Fur Elise, Moonlight Sonata, Pathetique Sonata, Ode to Joy, Symphony No.5, as well as passages from Beethoven's Sonatas for cello and piano.
Then, it will be time for the Cyprus Jazz and World Music Showcase. The 8th edition of the showcase on November 26 and 27 presents the very best of Cypriot contemporary music. This year, the showcase will also be hosting meetings with international guests, as well as a programme of parallel events and jam sessions at Art Studio 55.
The next event pays tribute to Giorgos Seferis. In the Heart of Poetry is a dialogue between poetry and music taking the audience on a journey to the world of the Nobel prize-winning poet. Featuring acclaimed Greek actor Yiorgos Kentros in the role of narrator accompanied by renowned composer and pianist Stathis Anninos, the performance includes George Seferis' poems from the collections Gymnopedia, Imerologio Katastromatos (Log Book) II and III and Three Secret Poems. The vivid sonic and acoustic landscapes aim to highlight the emotional character of Seferis' poetry in a mystifying yet revolutionary way.
The final performance for November celebrates Cypriot folk dances. The Limassol Folklore Association invites the audience to an enchanting journey across the richness of the Cypriot folk tradition presenting images, texts, melodies, dances, folk customs and rituals. Participating in Cyprus: A Heaven on Earth on November 30 is the Association's Dance Group with Antama music ensemble, acclaimed singers Michalis Tterlikkas, Neofytos Armeftis, Costis Kouloumis and virtuoso instrumentalists Michalis Kouloumis and Petros Kouloumis, closing off the month's events in a local mood.
November at Rialto Theatre
Dance, theatre, music and cinema events and performances. Rialto Theatre, Limassol. Throughout November. www.rialto.com.cy