The president should have resigned a long time ago if he had political ethos, main opposition Akel leader Stefanos Stefanou said Saturday, as he called on Nicos Anastasiades to resign during a protest outside the presidential palace.
Stefanou told hundreds of Akel supporters that Anastasiades should have been sent home a long time ago over the apparent involvement of the law firm that bears his name in several cases.
"We are under no illusion this is going to happen," Stefanou said. "We possess the political realism to realise that Nicos Anastasiades will not be moved from his chair."
The latest instalment involving the Nicos Anastasiades law firm came with the publication of the Pandora Papers, which names it and another Cypriot firm.
Anastasiades, whom foreign reports dubbed, 'The Offshore Presiden't, has denied any wrongdoing, saying he had no dealings with the law firm bearing his name.
Stefanou said in 2013 the president had used the private jet of the Russian businessman named in the papers as having been facilitated by the firm, to fly to Paris.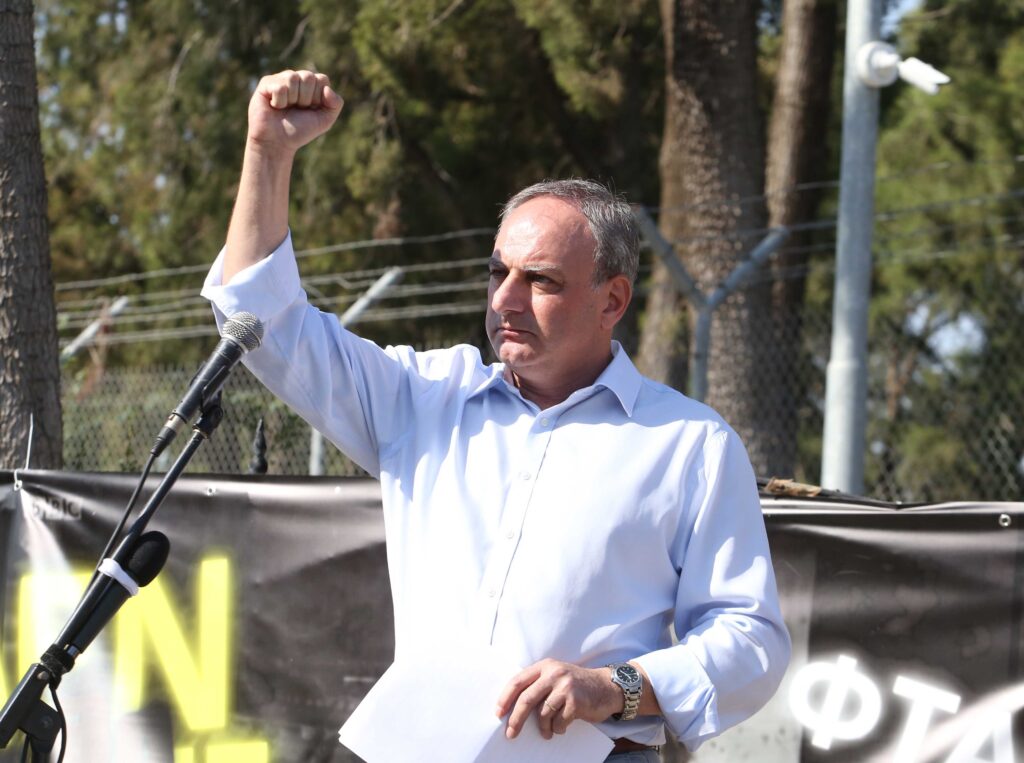 In 2014, the firm was involved in talks for the sale of Cyprus Airways to Ryanair and in 2018 he used a jet owned by a Saudi businessman to go on holidays. The businessman and his family have been granted Cypriot citizenship under a controversial scheme that has been terminated.
Anastasiades has been named in a European Parliament resolution relating to the Pandora Papers.
"Messages from the European Union and elsewhere were many and loud, but the Presidential Palace and (ruling Disy HQ) Pindarou Street shut their ears," Stefanou said.
"Until the big international mass media, which the administration can neither control nor muzzle, got onto our case and Cyprus became the international laughingstock. The Pandora Papers were the straw that broke the camel's back."
Stefanou said, "enough is enough".
"So many scandals, so much institutional corruption, and conflict of interest phenomena, and not one resignation or assumption of responsibility."
The Akel leader also took a shot at Disy chief Averof Neophytou who appears to be poised to run for president in 2023.
Stefanou said Neophytou forced Akel to spell out what was self-evident: "Either he does not realise that the country is being dragged through the mud by his government, or he does, and he is just laughing in our faces."
The government responded later Saturday, accusing Akel of being a party of institutional corruption that sought to mislead the public.
"Today's failed effort by Akel is nothing more than another strong response to all those who seek to create a new toxic climate through twisting facts and misleading claims," government spokesman Marios Pelekanos said in a statement.
Pelekanos said Akel's objective was to lead the country into an unprecedented crisis in a bid to scupper implementation of big reforms, destroy the health system and the social protection network "to validate their catastrophic predictions."