The island's Maronite community on Wednesday celebrated a church service to their patron saint, Ayios Georgios tou Sporou, at Kormakitis village in the north in the presence of the First Lady Andri Anastasiades, several political party leaders and the British high commissioner.
The service was carried out by the Maronite Archbishop, Selim Sfeir, at the chapel of Ayios Georgios tou Sporou (of the Seeds) situated on Kormakitis beach. In addition to the first lady and party leaders, MPs, representative of the Maronite Religious Group in parliament Yiannakis Mousa, the Maronite community's vice president Valentinos Koumettou and Presidency Commissioner Photis Photiou and a Vatican representative were also present.
November 3, when Ayios Georgios of the Seeds is celebrated, was traditionally the start of the season of the winter sowing season. In the past, farmers would bring their seeds to the seaside chapel to be blessed on that day before sowing them.
"We are very happy we were able to celebrate the feast of Ayios Georgios of the Seeds this year, here at the Kormakitis beach," Mousa said.
He also expressed his appreciation for the presence of the first lady and much of the political leadership, amongst others.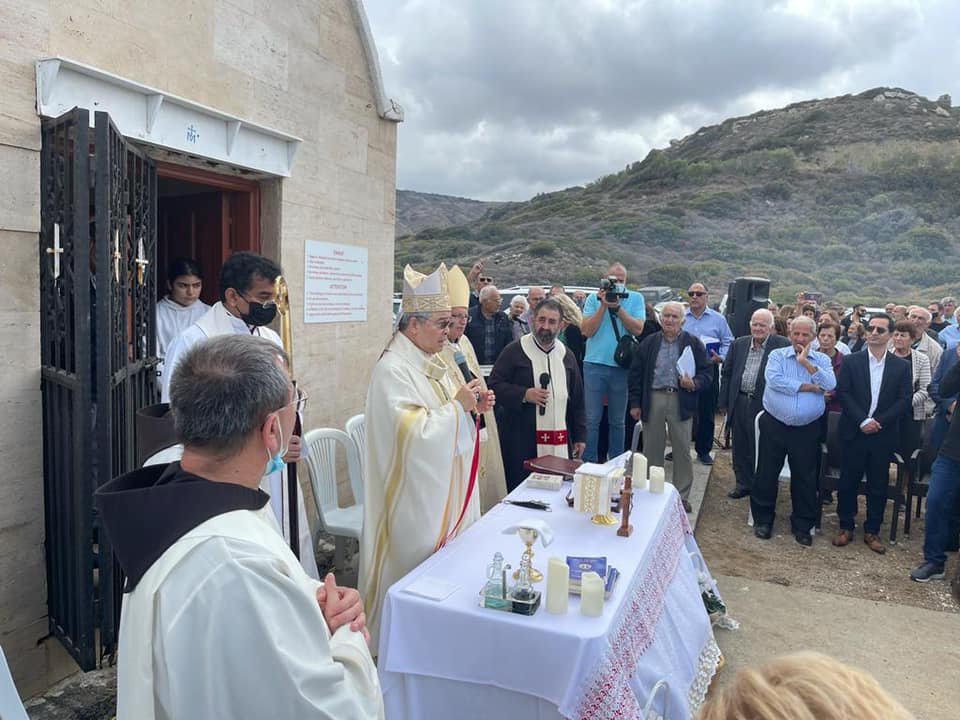 He said this church service has taken place on this day every year, including 1974, and expressed hope for better days.
Koumettou said Kormakitis' residents are struggling to remain in their birthplace, "to keep the village alive until our return one day".
First Lady Andri Anastasiades said she was moved by the event not least because Ayios Georgios of the Seeds was a patron saint for her.
UK High Commissioner to Cyprus Stephen Lillie also joined the festivities. In a tweet, he said he was honoured to join the Maronite community's celebration of the feast of St George of the Seeds, one of the most important days of the year for the community.
Party leaders also referred to the Cyprus problem.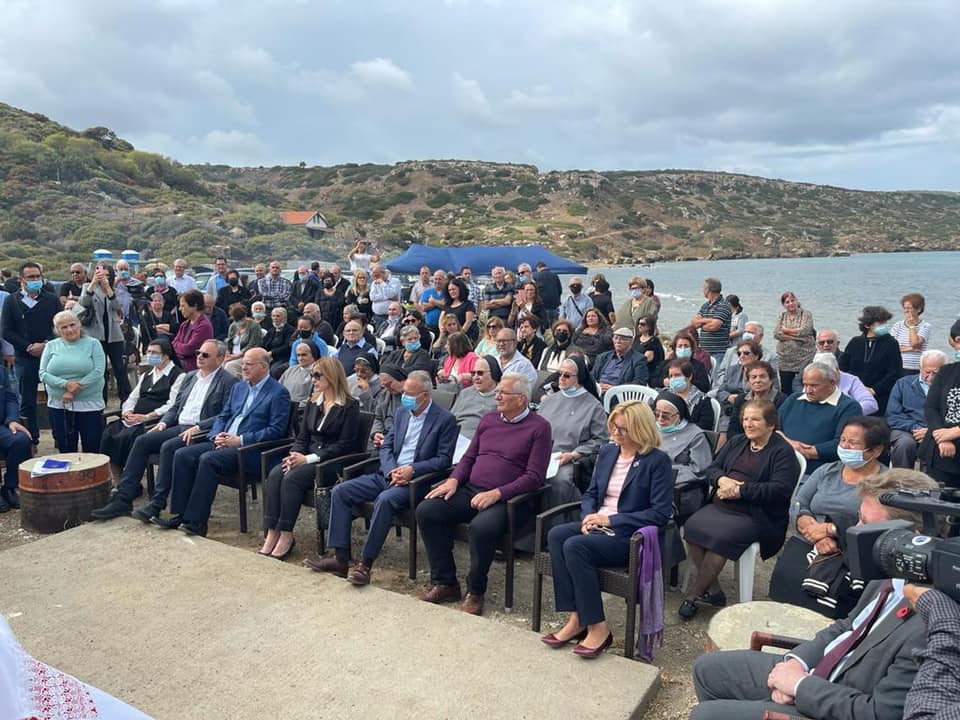 Disy's Averof Neophytou pledged "to do what we can to bend any intransigence because it is a shame and unfair for such a beautiful place, to remain divided".
He added that his heart "ached" over the fact that Kormakitis was occupied.
Leader of main opposition Akel, Stefanos Stefanou, too expressed his party's willingness to continue efforts for a solution.
Stefanou, who was escorted by former Akel leader Andros Kyprianou, said their presence there was also linked to the Cyprus problem.
"At a time when there is great pessimism due to the stalemate and Turkey's behaviour but also the lack of prospects for the resumption of negotiations, we are here to express our desire to continue the effort to reach a solution to the Cyprus problem," he said.
He also expressed Akel's support to the Maronite community "that is experiencing its own Golgotha" because their villages were occupied and were waiting for liberation and reunification of the country.