We may lack the snow and the freezing temperatures but as December draws near there are plenty of festive markets to browse. ELENI PHILIPPOU has a look around
 Delicious foods, carol-singing, get-togethers, gift sharing and a jolly mood are all to be looked forward to as the holiday season approaches. Last year Christmas was a pared down affair and this year everyone is hoping the holiday extravaganza can return. Fingers crossed, Christmas will feel slightly more cheerful this year, even with measures in place. Christmas markets, bazaars and pop-ups are taking place throughout the month; picture mulled wine, art stalls and warm bites.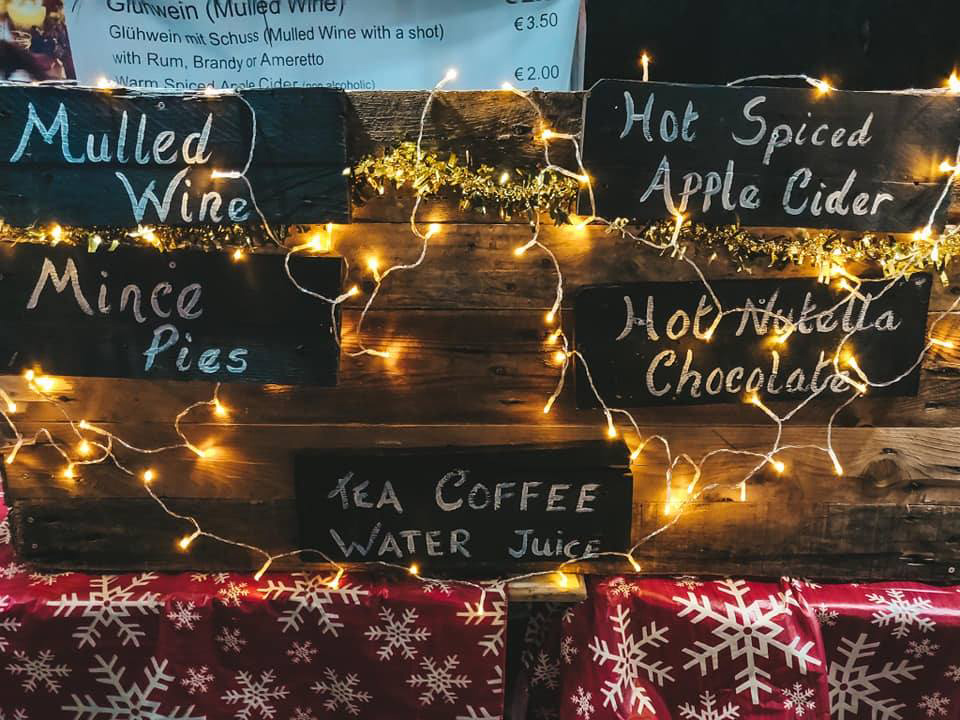 Traditional Christmas Market 2021
One of the longest-standing festive markets on the island is that in Dhekelia, which has now moved a little bit further down the road to Pyla. In its nine-year course, the Traditional Christmas Market has featured local creatives with almost 150 stalls each year, although last year it had to move online.
Now, the market is ready to return to its base and once again celebrate Christmas with hundreds of stalls filled with handmade gifts. On December 3 and 4, Forest beach on Dhekelia Road will transform into an artsy, festive ground. Local artists will set up their stalls offering unique gifts and decorations, music and food will, of course, be available as will the staple festive beverage – warm glühwein. Santa and his friend Snowy the Polar bear will also be there.
Facebook event: Traditional Christmas Market 2021
Peyia Village Christmas Market
Every first Sunday of the month, a village market is organised in Peyia and of course, a festive edition could not be missed. This December, the Christmas Market edition will be held in Peyia, just not on the month's first weekend but the second due to better weather forecast. At the village's football stadium car park on Sunday 12, more than 70 stalls with handmade Christmas crafts will showcase their creations from 9am to 1pm. Plenty of food and drink options will also be offered.
Facebook event: Peyia Village Christmas Market
Larnaca Christmas Food Festival
Every holiday season has its food traditions and this one certainly has plenty. Kourabiedes, melomakarona, gingerbread houses, mince pies, stuffed turkey and many more. Here to celebrate food from all around the world is the 3rd Larnaca Christmas Food Festival that will take place from December 10 to 12 at Europe Square. Plenty of dishes from numerous cultures, street food trucks and stalls with sweet treats will take over the square throughout the weekend.
From 4pm each day, visitors will get to taste meals from various chefs, sip on Carlsberg beers, wines and more while enjoying shows by street artists, dancers and DJ music sets.
Facebook event: Christmas Food Festival – Larnaca 2021
Handmade Christmas Market
If it is uniquely creative and handmade gifts you are after this holiday season, this is an event not to miss! The first Handmade Christmas Market in Limassol on 22 Ankara Street, welcomes a selection of high-quality local artists selling all kinds of exceptional art. Flower creations, ceramic pots, candles, prints, macramé items, resin artists and more will be featured. Hosted by Luzdary Hammad-Stavrou, the founder of the Instagram account @handmade.in.cyprus and Eva Antoniou, the owner of the market's venue (Roots.thespace), the two-day event will include a variety of gift choices at pocket-friendly prices.
Facebook event: Handmade Christmas Market
Christmas at Ermou 272
Another annual festive gathering is the Christmas bazaar on Ermou Street in Nicosia. The artists, cafés, studios and shops of the old Nicosia neighbourhood get together and invite more creatives to join them in a fun event. This year, it will be a two-day market across the weekend on December 18 and 19 with food, gifts, wooden creations, board games, clothes and even herbs.
Facebook event: Christmas at Ermou 272
Traditional Christmas Market 2021
December 3-4. Forest beach, Dhekelia road, Pyla. 5pm-10pm. €1.50 entrance, free for children. [email protected]
Peyia Village Christmas Market
December 12. Peyia football stadium car park, Paphos. 9am-1pm. Tel: 99-073561
3rd Larnaca Christmas Food Festival
December 10-12. Europe Square, Larnaca. Free. 4pm onwards on December 10 and 2pm onwards on December 11 and 12. Tel: 99-014545
Handmade Christmas Market
December 11-12. 22 Ankara Street, Limassol. 11am-8pm. Free
Christmas at Ermou 272
December 18-19. Ermou street, Nicosia. 10am-6pm. Free