Newly appointed UNSG Special Representative Colin Stewart on Tuesday pledged to work towards finding "a mutually accepted way forward" during his term.
He was speaking at a reception hosted by the UN at the Ledra Palace attended by President Nicos Anastasiades and Turkish Cypriot leader Ersin Tatar alongside diplomats and Security Council representatives.
Stewart noted that the venue chosen for the reception, located in the buffer zone, is "a very historic place." As a newcomer, he added, "it strikes me as very symbolic of the cost of the conflict when we look at what this place must have looked like".
Stewart, who had his first separate meetings with the two leaders on Friday, had said that that this would be an informal social event without an agenda.
"I am pleased to be here to continue the good work of my predecessor Elizabeth Spehar, and support what I know is a very important cause for the Secretary General, and that is to support both leaders in finding a mutually accepted way forward," he noted.
This, Stewart added, "is a good end of the year occasion to celebrate what we may have achieved in the past year" and "take comfort in small achievements".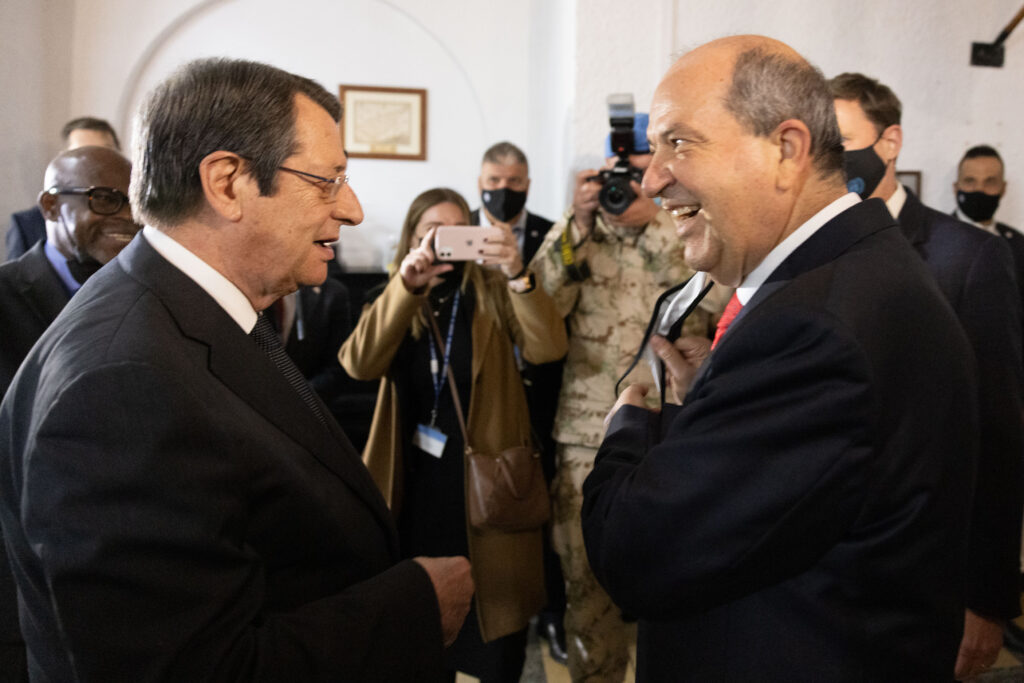 He praised the work of various technical committees, on which he was briefed in the past week, particularly when it comes to pandemic management, education, cultural heritage and communications.
"We count on you to continue to push your people to solve these little problems that really affect the everyday lives of Cypriots," he said addressing the two leaders.
He also reiterated that this was not a formal occasion but rather "an informal opportunity to wish everyone a very happy new year and take stock of some of the achievements that we have had," adding that "I look forward to more progress in the coming year."
State broadcaster CyBC reported that Anastasiades and Tatar were seen chatting amicably, and were joined in conversation by their chief negotiators Andreas Mavroyiannis and Ergun Olgun.
This was the leaders' first meeting since their informal meeting with the UNSG in New York back in September.
Earlier in the day, Stewart had an introductory meeting with representatives of the five permanent members of the UN Security Council, who were also present at the reception.