In the spirit of solidarity befitting the festive season, members of a Nicosia-based Rotary club have donated a vehicle in support of the work of the Cyprus Autism Association.
Founded in 1990, the Cyprus Autism Association is a recognised charity working to uphold the rights of persons with autism, as well as catering for their and their caretakers' daily needs.
On Tuesday, December 14, in the presence of Ministry of Labour, Welfare and Social Insurance Permanent Secretary, Mr. Andreas Zachariades, Nicosia-Aspelia Rotary Club President, Dr. Joachim Schwerter, accompanied by a group of fellow Aspelians, donated a seven-seater car to the Nicosia Branch of the Association.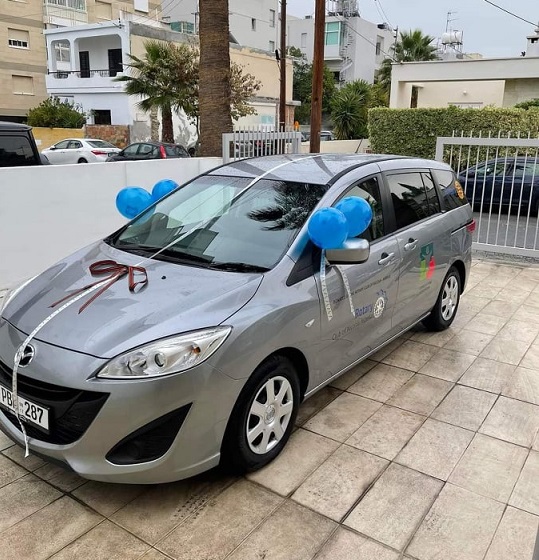 The vehicle will transport autistic individuals to and from their homes to the Centre for their therapies and skills training, as well as take them around Nicosia for socialisation programmes and outings.
The handover marks the successful completion of an initiative that began in January 2020, just before the breakout of the pandemic, when Nicosia-Aspelia Rotary Club received a lengthy wish-list of items for the Association's new Centre in Nicosia.
Following the resumption of Club meetings in September 2021, Aspelians selected to donate the most expensive item on the list: the seven-seater vehicle.
While, owing to the pandemic, fundraising efforts proved challenging, the purchase was nevertheless made possible via direct deposits by Aspelia members, thus expediting the procedure. Members gave generously and willingly as part of a collective effort by all the Club.
Learn more about the Nicosia-Aspelia Rotary Club here.