The much-hyped storm Carmel passed by Cyprus with more of a whimper than a bang, surprising some who heeded the call from officials to hunker down indoors.
An information campaign launched by local authorities on Thursday and Friday saw Limassol and Nicosia shop owners filling sandbags and calls to the public to stay indoors and play boardgames, but Saturday and Sunday passed by without the expected battering.
Better safe than sorry, but social media was awash with memes mocking the hype surrounding Carmel, such as one online post which showed a knocked-over lawn chair captioned 'Carmela 2021, Never Forget'.
Other social media users chimed in with phrases lifted from US politicians following devastating hurricanes, such as "we will rebuild" and "we will overcome this together."
Meantime the small shopkeepers association (Povek) complained that the Met Office's dire warnings scared off customers in the last shopping weekend before Christmas.
"They killed the market. Their exaggerated announcements and exhortations to people to stay home, or to visit only closed spaces, affected business," said association head Stefanos Koursaris.
He said the last weekend before Christmas is a lifeline to shopkeepers, while the month of December typically accounts for around 30 per cent of annual sales.
He suggested the Met Office had gone over the top.
But that's not to say that Carmel passed without incident: some roads were deemed "dangerously slippery" by the police and a rapid test site in Kakopetria closed at 2pm instead of the scheduled 5pm.
Indeed, the fire service, civil defence and local authorities had banded together to assist following the expected fallout from Carmel, but on Monday morning it was reported that the fire service received just six calls for aid.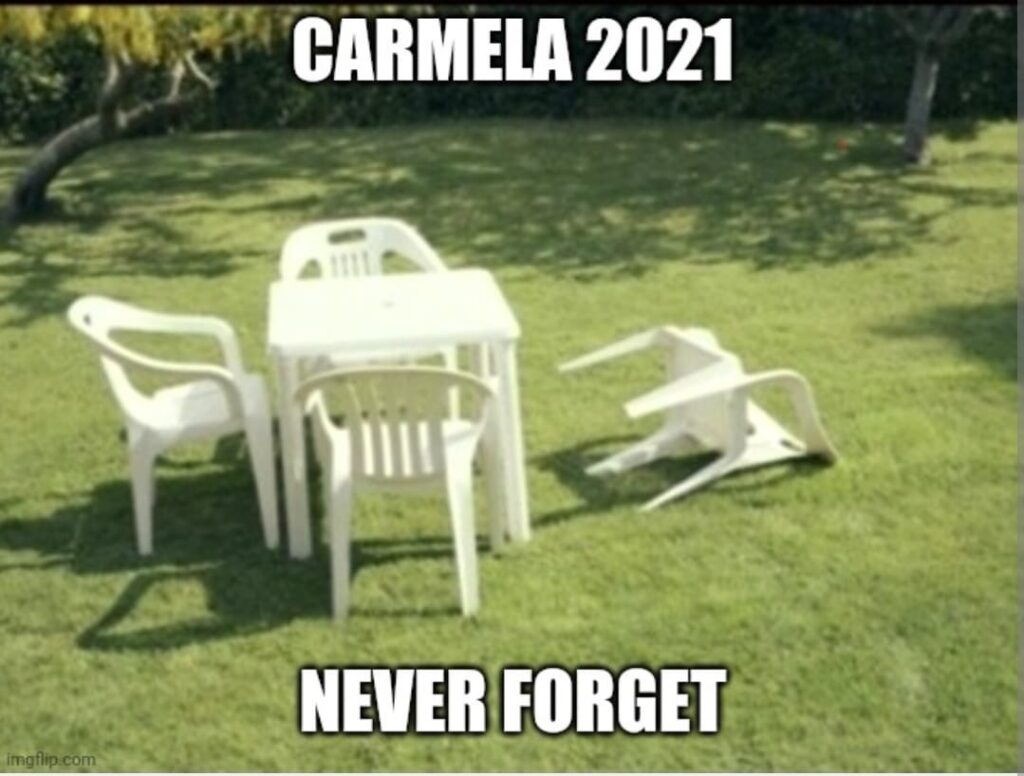 "No issues arose which led to problems of any substantial cost," Andreas Kettis, spokesman of the fire service, told media on Monday.
He said, however, that the public had listened to the warnings which had been issued and taken the necessary precautions – prophylactically shielding themselves from serious harm.
For her part, civil defence spokeswoman Olivia Michaelidou said that no serious incidents were reported due to Carmel.
She praised the public for taking the warnings seriously, which helped prevent serious damage.
Over at the meteorological office, director Kleanthis Nicolaides said on Monday morning that the potential severity of Carmel was diminished as all three compounding factors – winds, rain and hail, did not strike at once.
"The information available to us on Thursday and Friday showed that three risk components would hit Cyprus on Saturday night all at once, but it appears that they gathered at different phases," Nicolaides said.
He emphasised however that 13 days' worth of December rainfall had poured down in the space of just 12 hours.
Over the previous days, Nicolaides had appeared on television news bulletins, warning of a potential disruption to the 'social fabric' caused by the storm.
But in the high seas the weather did impede the Stena Forth drill ship en route to its final destination in block 10 of Cyprus' exclusive economic zone.
Nicolaides said the ship had trouble reaching the designated drilling spot due to gale-force winds in the area registering 9 to 10 on the Beaufort scale.