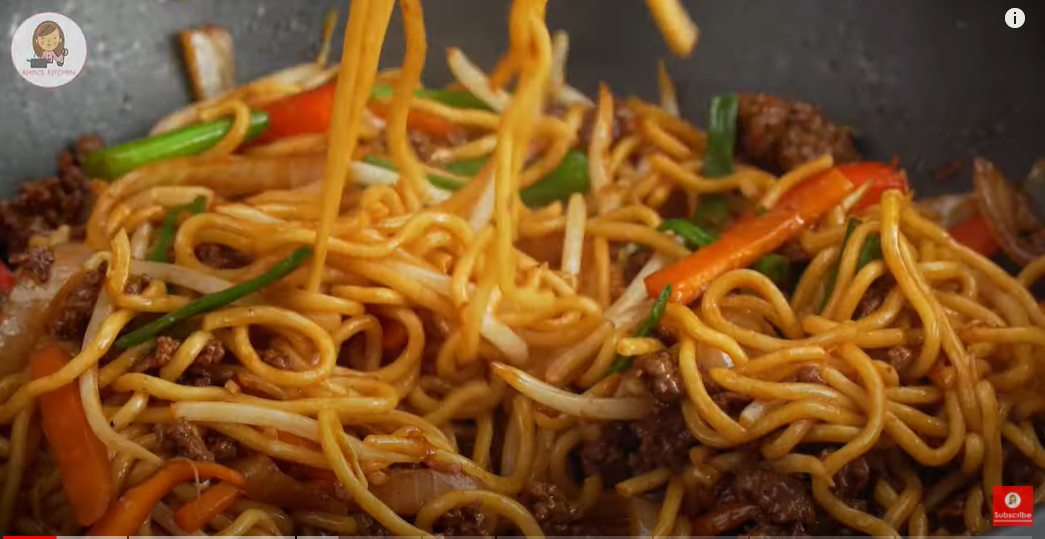 Quick and easy Beef Chow Mein recipe for busy weeknights. This easy Chow Mein recipe can be made with ready to cook noodles, ground beef, veggie and beansprouts, plus it is budget-friendly and kid-friendly too!
You can replicate this delicious noodles dish with these easy-to-follow instructions.
Ingredients
Minced beef
Noodles
Vegetables (cabbage, carrot, bell pepper, onion, spring onions, bean sprouts)
Chow Mein sauce
Full Ingredients and written recipe check out my website: https://khinskitchen.com/beef-chow-mein/
---
About Khin's Kitchen
Khin's Kitchen is all about delicious Asian family home cooking recipes. Created by Khin and her husband in April 2020 to share family recipes with everyone who wants to learn Asian home cooking. The recipes shared are tried, tested and delicious.
---