Cyprus has become the first EU member-state to achieve 100 per cent 5G population coverage, even in its remotest areas, Cyta announced on Monday.
The announcement came after the network reached the village of Sykopetra in Pitsilia, the final stop to achieving 100 per cent coverage.
A small ceremony was organised by Sykopetra community to celebrate the instalment of the last 5G antenna in the network, in the presence of Research, Innovation & Digital Policy deputy minister Kyriacos Kokkinos and other officials.
Acknowledging Cyta's key role in the country's digital transition, Kokkinos said that "the immediate availability of networks and services in every corner of Cyprus contributes to enhancing the country and its people's digital maturity, and by extension to shielding the resilience of its economy".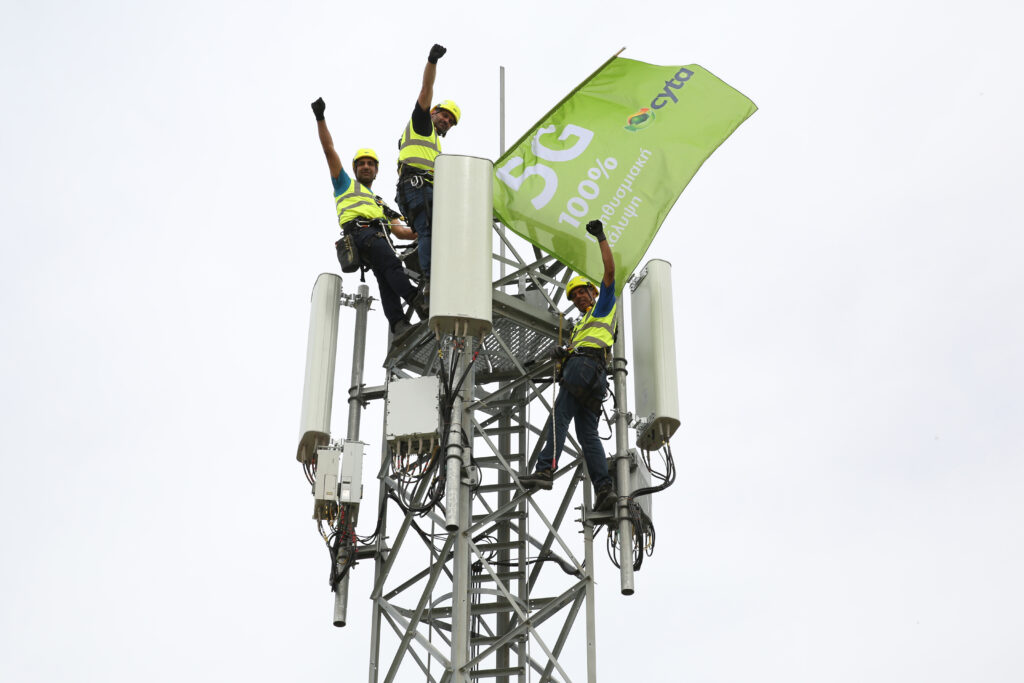 Commissioner for mountain areas Costas Hambiaouris said he was pleased with Cyta's commitment to providing cutting-edge technology even in remote areas.
"Cyta is one of the key pillars in the efforts to create a basic development policy for mountain areas, which concerns the promotion of the digital transition, the effective creation of infrastructures and the development of services, with the aim of modernising the mountainous areas and improving the technological accessibility, both for the residents and for the businesses," he said.
"This is an achievement no other country has reached so far," Cyta president Michalis Ioannides said on Cyta reaching 100 per cent 5G population coverage across the island.
"For us at Cyta, it is important that all Cypriots participate in the digital transition. Because we are one country, in the same speed, equal in the world of communications".
For his part, Cyta CEO Andreas Neocleous said that growth is for everyone, and nobody should be left in the sidelines.
"Technology and its benefits can now be accessed all over Cyprus, even in its most remote areas, proving that for Cyta actions speak louder than the words".
Sykopetra community leader Charalambos Charalambous, thanked Cyta for not leaving the mountain communities behind, noting that technology is a basic condition for them to be able to continue to grow and progress.