Given how seriously it takes its interaction with people and the environment, Lidl Cyprus has launched #LidlEcoHacks – a new digital initiative within the framework of the #ProjectZero actions.
The #LidlEcoHacks initiative is part Lidl Cyprus' broader strategy actions tackling issues such as food and zero waste, and the reuse and processing of old, raw and other materials, in a bid to reduce individual environmental footprints for a more sustainable daily life.
Within the framework of its latest campaign, Lidl Cyprus is thereby producing episodes featuring Cypriot creatives, offering daily, easy eco-friendly life hacks, in a series of short, social media videos.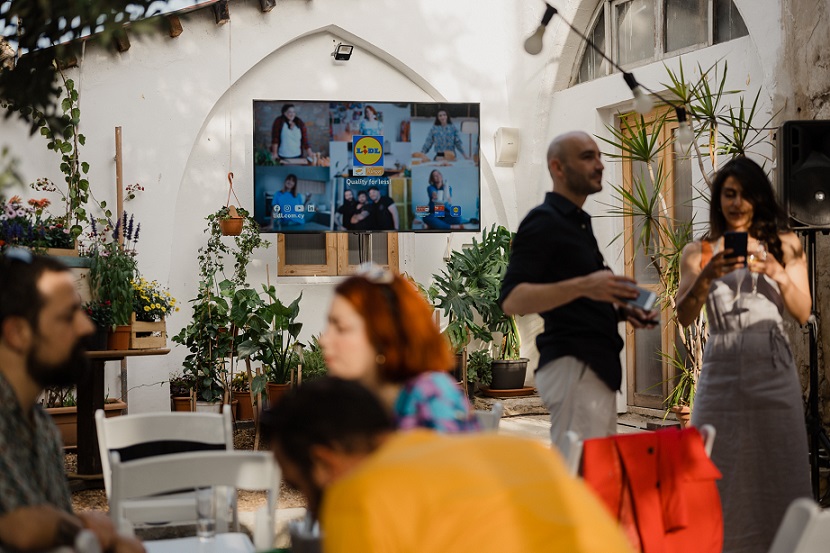 Most recently, actors from Lidl Cyprus' new campaign, as well as media representatives, attended an event held at Nicosia' Gardens of the Future, at which the new drive was presented, and its first episode screened.
The video featured Natasa Christou, architect, zero-waste advocate and co-founder of the Gardens of the Future collective, who explained how ecological, organic compost can be made in our home and garden.
In Lidl Eco Hacks' next episodes, other local creators, such as chef Maria Markitani, radio producer Phaedra Sarikaki, the MakeArt Designs team, dietician Hara Odysseos, radio producer and actress Elena Olympiou, as well as fashion designer Zoi Filipou, will present additional useful tips for a more eco-friendly daily life.
In battling for our planet's health, Lidl Cyprus has demonstrated leadership for years, operating responsibly in each of its sectors, while applying best practices in terms of sustainability and social responsibility.
View the first episode of Lidl Eco Hacks here
Follow Lidl Cyprus at the following links: