A group of Nicosia district residents protested outside the agriculture ministry on Tuesday against the state's decision to relocate an asphalt plant that was said to be causing air and noise pollution to Mitsero.
Holding placards reading "I have the right to live without toxic fumes" and "no to the asphalt plant in a residential area", residents from the communities near Mitsero reiterated their opposition to the relocation of the asphalt plant in their area.
"We will continue our struggle until vindication, until this criminal decision is withdrawn. Measures will be getting stronger and stronger," the protesters said in a written statement the previous day.
The protesting communities are those of Ayia Marina, Ayios Epiphanios, Ayios Ioannis, Agrokipia, Arediou, Kalo Chorio Orini, Kato Moni, Klirou, Malounta, Menoikou, Mitsero and Orounda.
During a protest by the same communities in March, Interior Minister Nicos Nouris told demonstrators that safeguards have been introduced such as a 'red button' that would terminate the operation of the factory if there is an increase in emissions. His statements angered protestors who insisted on the reversal of the decision for the relocation of the plant, which they referred to as a "death factory".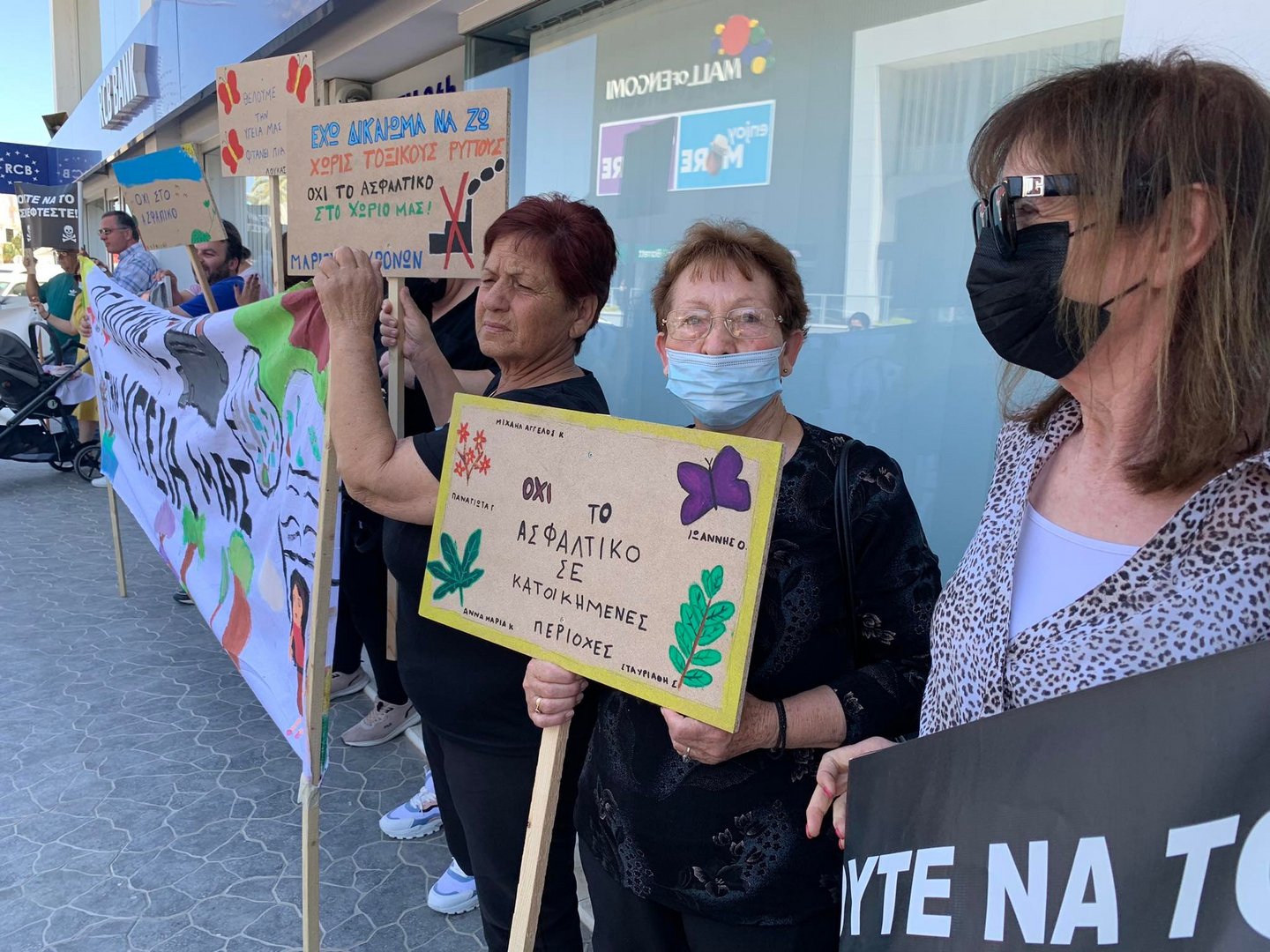 They also referred to February's decision of the Supreme Court to suspend the operation of the two asphalt factories in the areas of Geri and Tseri pending their relocation after residents complained of pollution, which affected the primary and nursery school in Dali.
They said the schools in Mitsero are closer to the set location for the asphalt plant than the Dali schools are to the current location of the asphalt plants.
Mitsero residents have held demonstrations against the move earlier this year, while they started protests last year before the move was officially announced.
Meanwhile, the nine communities around Vasiliko area have also repeatedly warned they would take dynamic measures if the decision to relocate two of the three Dali asphalt plants to their area is implemented.