Has made a significant impact at her school through a series of innovative initiatives
A Cypriot teacher nominated for a prestigious education award in the UK says her love of learning came from schooling in Cyprus.
St Mary's English teacher, Olympia Severis, has been announced as a shortlisted individual in the 'Subject Lead of the Year (Secondary)' category at the TES schools awards. The awards recognise the most outstanding individuals and institutions in the UK education sector.
"I was very touched when I found out about the nomination. It gave me a much needed boost in the midst of a challenging year as I have been navigating my return to work post maternity leave," the English literature teacher told the Cyprus Mail.
Severis received primary and secondary education at the Junior School and Falcon School in Nicosia, before attending the University of Cambridge and St Andrew's University. She has been at St Mary's since April 2018 and has made a significant impact at the school through a series of innovative initiatives.
A passionate advocate for all things literary, Severis has spearheaded a cross-curriculum drive, which enables students to improve and use oracy skills in the classroom, a press release by the boarding school said.
She helps support the school's Eco Committee, a group of passionate and driven students working to create a more eco-friendly environment at the school. She has also established an 'Inclusivity Discussion Group' – a supportive forum for exploring inclusivity and LGBTQ+ issues – as well as an Inclusivity Committee working to make the school community more inclusive.
"One of my school's values is celebrating diversity so it is important that the pupils have an active voice and role in modelling this value," she said.
"This year this has extended to raising awareness around Black History month, creating assemblies about neurodiversity and thinking about how to make our school and PE uniform more inclusive of all body shapes."
Furthermore, as Student Voice Ambassador for St Mary's, Severis has transformed how students represent their views to the senior leadership team.
"We feel that it is imperative that pupils feel heard when it comes to their experiences of school life.
"Young people are so incredibly passionate about life and activism – I am immensely lucky to be surrounding by such effervescence," Severis said as she reminisced about her own educational experience in the island.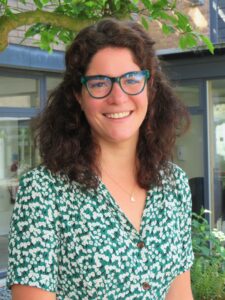 "My love of learning came from my schooling in Cyprus. I am still in touch with my kindergarten teacher, Mrs Miroulla, who taught me English as well as various teachers from my primary and secondary school."
Without the high expectations and caring attitudes of her teachers in Cyprus, Severis said "I would not have become a teacher, so I am immensely grateful to them."
Congratulating the teacher, Charlotte Avery, headmistress at St Mary's School, spoke of the "fantastic achievement" to have a member of their teaching staff shortlisted in the highly regarded TES Schools Awards.
"We look forward to the ceremony in June and will keep our fingers crossed for a win," she said.
For his part, TES editor and chief judge of the TES Schools Awards, Jon Severs, said every teacher and school which has been nominated should be incredibly proud.
"We are looking forward to showcasing, as we do every year, just how vital our education professionals are to every facet of this country."
For the first time this year, TES Schools Awards have widened their remit – bringing together both the awards for state and independent schools to create one combined and inclusive national event to celebrate excellence across the whole education sector.
The TES school awards winners will be announced on June 17 at a gala ceremony at London's Grosvenor Park Hotel.
To see the full list of who's in the running visit tes.com/schools-awards.