Children patients of the paediatric oncology clinic at Makarios hospital have decorated white T-shirts with their definitions of happiness and displayed them at the health facility.
The children identified happiness with their favourite hobbies or nature, while among the written messages were "to spend quality time with my family" and "to beat cancer". Others decorated the T-shirts with drawings.
On Saturday morning, the T-shirts will be taken down, hung on a rope and taken by cyclists to the centre of Nicosia for the "largest ever laundry spread in the capital".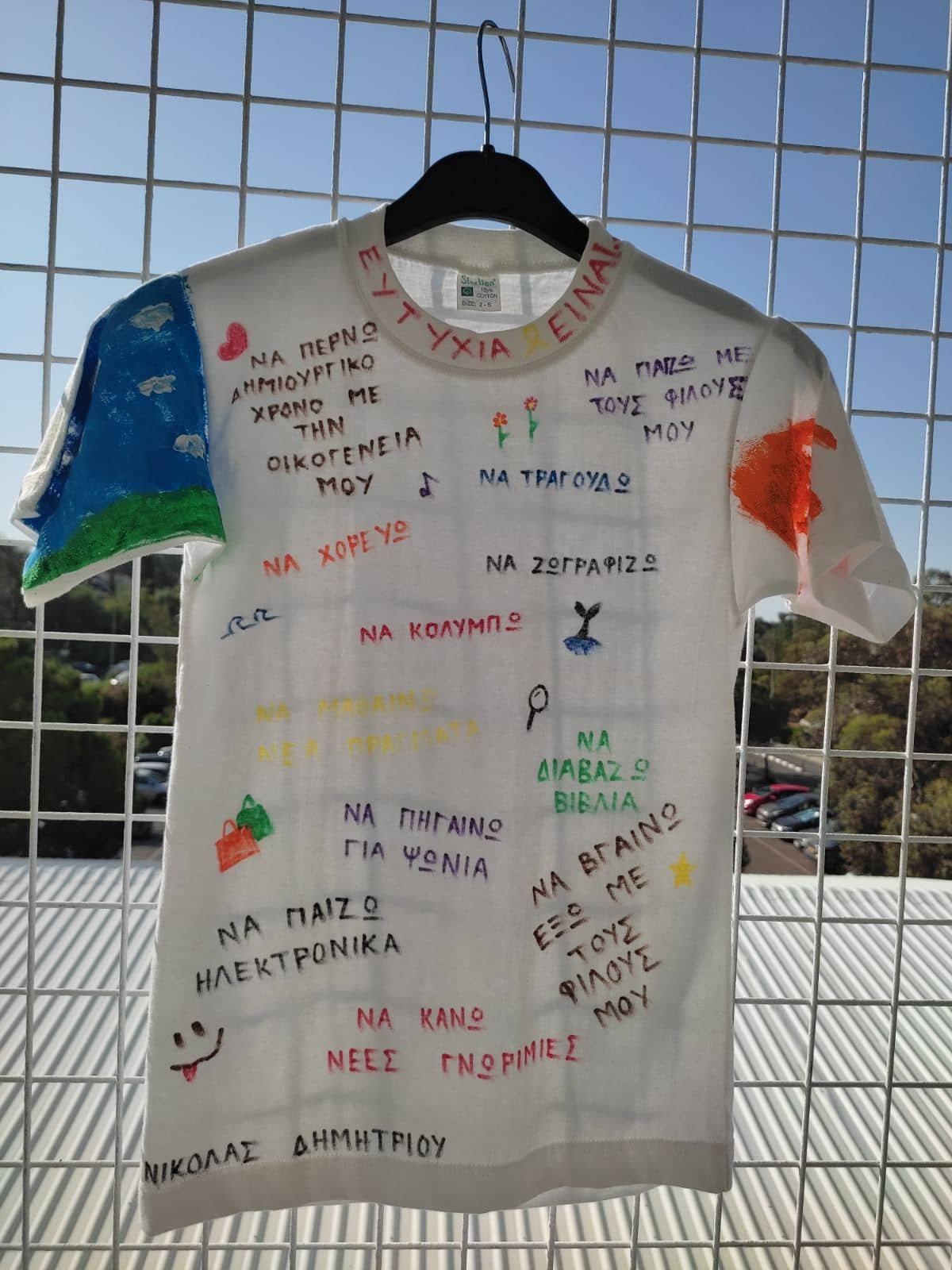 The T-shirts are among a total of 3,500, most of them decorated by Nicosia school children. They will be exhibited from 11am to 8pm on Stasikratous street and side roads.
The initiative is part of a charity event to support the work of the One dream one wish, an NGO for cancer-afflicted children, coordinator of the event Georgia Solomou wrote on her social media.
Rizokarpaso nursery and primary school in the non-government-controlled areas also takes part in the event.