As part of the SupportCY Year of the Environment, Bank of Cyprus (BoC), and the businesses and organisations of the Bank's SupportCY network, are joining forces to support Forestry Department fire prevention and forest protection efforts.
Prevention measures and awareness-raising actions to protect Cyprus forests and execute fire protection plans this summer were announced at a press conference by the Bank of Cyprus. The measures come under the framework of the 2022 Fire Prevention and Response Programme 'To prevent it from happening again', in cooperation with the Forestry Department and SupportCY.
Also mentioned at the event was SupportCY members' and volunteer corps' contribution to the island's Crisis & Disaster Response Centre, via donation towards the purchase of equipment and vehicles.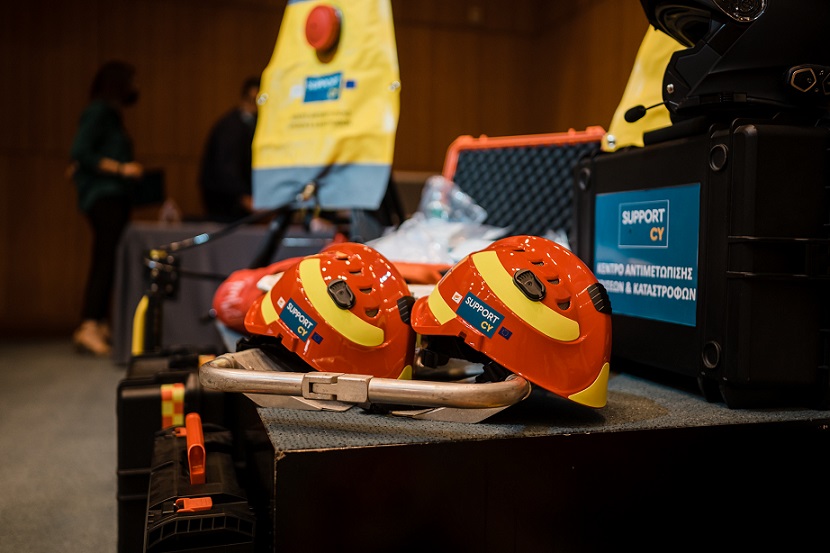 Prevention is the most important factor in forest protection, given that – based on official Forestry Department figures – 84 per cent of fires over the last 20 years have been the outcome of human actions. Of these, 33 per cent were deliberate and 67 per cent caused by negligence.
To raise awareness and head off future fires, therefore, the information spot 'Don't Let It Happen Again' has been prepared.
Furthermore, through the summer, teams from SupportCY's volunteer corps and member organisations will participate in fire prevention motor and foot patrols. Also planned are education and awareness campaigns to be run jointly with the Forestry Department across shopping malls, municipalities and communities.