Welcome to Stockholm, the world's fifth most northerly capital. Located on a chain of 14 islands in the very south of Sweden, this lakeside city boasts water so clean it's said to be potable.
Stockholm's old town has also achieved notoriety, appearing sixth on the National Geographic's list of historic places. Its oldest building dates back to the late 13th century, and it boasts no fewer than three Unesco World Heritage sites: the Royal Palace at Drottningholm, The Woodland Cemetery and the Birka archaeological site.
The past may have been simple, and the future will continue the city's greatness. But Stockholm is also pretty perfect in the present: the air is clean, the people friendly, and the food superb…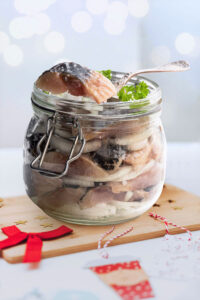 Among the capital's most iconic dishes, we get herring, enjoyed on a daily basis. Served raw, pickled, or fried in butter and tossed in flour, it's usually accompanied by boiled or mashed potatoes and a dollop of lingonberry jam. Kalops is another traditional dish: a rich stew of slow-cooked beef, onions, carrots and black pepper flavoured with bay leaf and served with potatoes and beetroots. Although it takes a long time to cook, it's apparently worth the wait – succulent and tender, this is the perfect winter warmer when the nights are long, dark and cold.
Enjoyed since the 13th century, Stockholm's pea soup is a Thursday staple; a hearty meal before Friday's fast for what was once a largely Catholic population. Comprised of yellow peas, pork broth and onions, and flavoured with thyme, marjoram and mustard, it's now often enjoyed alongside pancakes. Another legume-based classic, brown baked beans is so quintessentially Swedish that the main ingredient enjoys protected denomination of origin. Served with fried, salted bacon and a touch of vinegar and syrup, it's a favourite in Stockholm.
Pyttipanna (a hash of the week's veg and meat leftovers), palt (potato and pork dumplings), and smörgåstårta (a cross between a multi-layered cake and a sandwich) are also a capital hit. In fact, so fresh and healthy are the majority of dishes that any visitor would be forgiven for developing Stockholm syndrome; it would be easy to let your taste buds hold you hostage to this city!