With a brief exhibition opening soon at the CVAR-Severis Foundation, the museum has a variety of events and activities planned throughout the month, inviting old and young guests to its grounds. Coming up on June 16 is a lecture in English titled The City In-Between: Competing visions for the image of Limassol, which will be led by Harrison Blackman.
The writer, editor and journalist originally from Southern California will be talking about Limassol and its many facets, touching on its ancient history and beyond. Some topics he will touch on in his 6.30pm lecture is the origins of the name of the city now known as Limassol. One of the possible origins is the Greek word 'anamesos' meaning in between and referring to the place as a city geographically in between the more important urban centres of antiquity, Amathus and Kourion.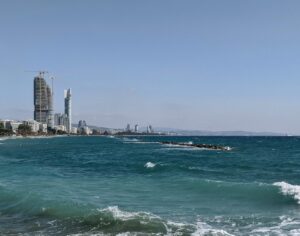 "Ironically," share the organisers, the etymology of being in between suits the status of Limassol today – a city caught between its past as a sleepy industrial port and a rapidly expanding, burgeoning modern metropolis whose impressive scale seems to emulate Dubai."
Between June 20 to July 30, something for the whole family is happening at CVAR: a colouring pages challenge! Families and young children are invited to explore the museum grounds and take part in a challenge that will conclude with an online exhibition. Whilst visiting the museum, families can ask the front desk for colouring pages and pencils and then browse the museum to find the painting on their colouring page. Then participants are asked to colour the painting on the page as they wish and then hand it back at the front desk once finished to be scanned and become part of an online exhibition on CVAR's website in early August.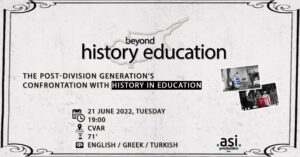 On June 21, a film screening will take place presenting the trilingual film Beyond History Education. In the documentary, Turkish Cypriots and Greek Cypriots who were born between 1975 and 1990 and educated on both sides of the divide, share and confront their experiences with nationalist propaganda, one-sided narratives, and the historical distortions in the education systems. The interviewees also confront how the negative perceptions that were formed in their childhood, affected their bi-communal relations. The screening will begin at 7pm and will include subtitles in all three languages (English, Greek and Turkish).
Towards the end of the month, another lecture will take place at the museum, this one titled Approaching Art and History in Cyprus. Led by Johann Pillai, the lecture on June 23 will reflect on some of the problems involved in thinking about and interpreting artworks, and other artefacts and events in the history of Cyprus.
Using various kinds of visual and physical representations of the island as examples, the lecture intends to open up a discussion on the relations between histories and fiction, truths, myths and beliefs, and how we see and construct our ideas of the past and the present.
The City In-Between: Competing Visions for the Image of Limassol
Lecture by Harrison Blackman. June 16. CVAR-Severis Foundation, Nicosia. 6.30pm. In English. Tel: 22-300994
Colouring Pages Challenge
Participatory colouring challenge for families. June 20-July 30. CVAR-Severis Foundation, Nicosia. Tel: 22-300994
Beyond History Education
Documentary presentation. June 21. CVAR-Severis Foundation, Nicosia. 7pm. Tel: 22-300994
Approaching Art and History in Cyprus
Lecture by Johann Pillai. June 23. CVAR-Severis Foundation, Nicosia. 6.30pm. Tel: 22-300994