MAP S.Platis is a leading financial services consulting group with clients that include regulators, banks, funds and fund managers, investment firms, brokers, fintech firms, insurance firms, and payment and electronic money institutions
"Our expert team, which currently comprises over 400 high-calibre professionals, provides unique and tailored solutions in licensing, regulatory compliance, risk management, internal audit, human resources, regulatory technology, information technology, business resilience, information security including cybersecurity, governance, executive training, and innovation consulting to financial and other firms in the UK, Cyprus, and the EU. Thanks to our vast regulatory compliance experience supporting local and international financial services institutions, continued interaction with regulatory authorities, multidisciplinary and diverse team of professionals, unparalleled track record, global network of associates and wealth of resources, our internationally recognised and award-winning team can support any client's needs efficiently and effectively."
Clients have complimented you on your work, and your awards speak for themselves. What has been the most pivotal moment in the history of your company?
"We have had many important developments throughout our history, but perhaps the most pivotal one was our expansion into the UK a few years back. London is the global financial centre where many of our clients maintain a strong and visible presence since they are international groups operating in multiple jurisdictions. Our strategy in recent years has been to increase our geographical footprint, allowing us to provide multijurisdictional support to our clients and being in London is instrumental in this respect.
I would also like to mention the establishment of both our regulatory technology subsidiary, MAP FinTech, and our professional training partner, the European Institute of Management & Finance (EIMF), as significant milestones for the group. Both have markedly enhanced the range of products and services our group provides and have grown to being leaders in their respective markets with a reach well outside of Cyprus and the Mediterranean region."
As one of the leading and expert consultancy firms for financial services companies in Europe, what are some of the initiatives your organisation has undertaken to shape the future of financial services in Cyprus and abroad?
"As a group, we have tirelessly worked for the last twenty years to help grow and support the local financial services industry. As part of this effort, we have provided consultation for new regulatory frameworks proposed by the regulators and introduced new products and services to help the local industry fulfill its regulatory obligations via new regulatory technology tools such as automated trade reporting or best execution monitoring tools. Additionally, we have trained professionals starting their careers, and, on an ongoing basis, allowing them to be and remain employed in the financial services industry.
Furthermore, back in 2009, we established the Association of Cyprus International Financial Firms (ACIFF, ex-ACIIF), which now comprises 90 members and is the largest regulated financial firm's association in the country. For more than a decade, we have done extensive work for ACIFF on a pro-bono basis, supporting the financial services industry and its stakeholders' interests and working closely with the regulator during this effort. For all these reasons, the name of the group is closely tied with the history of the financial services industry in Cyprus."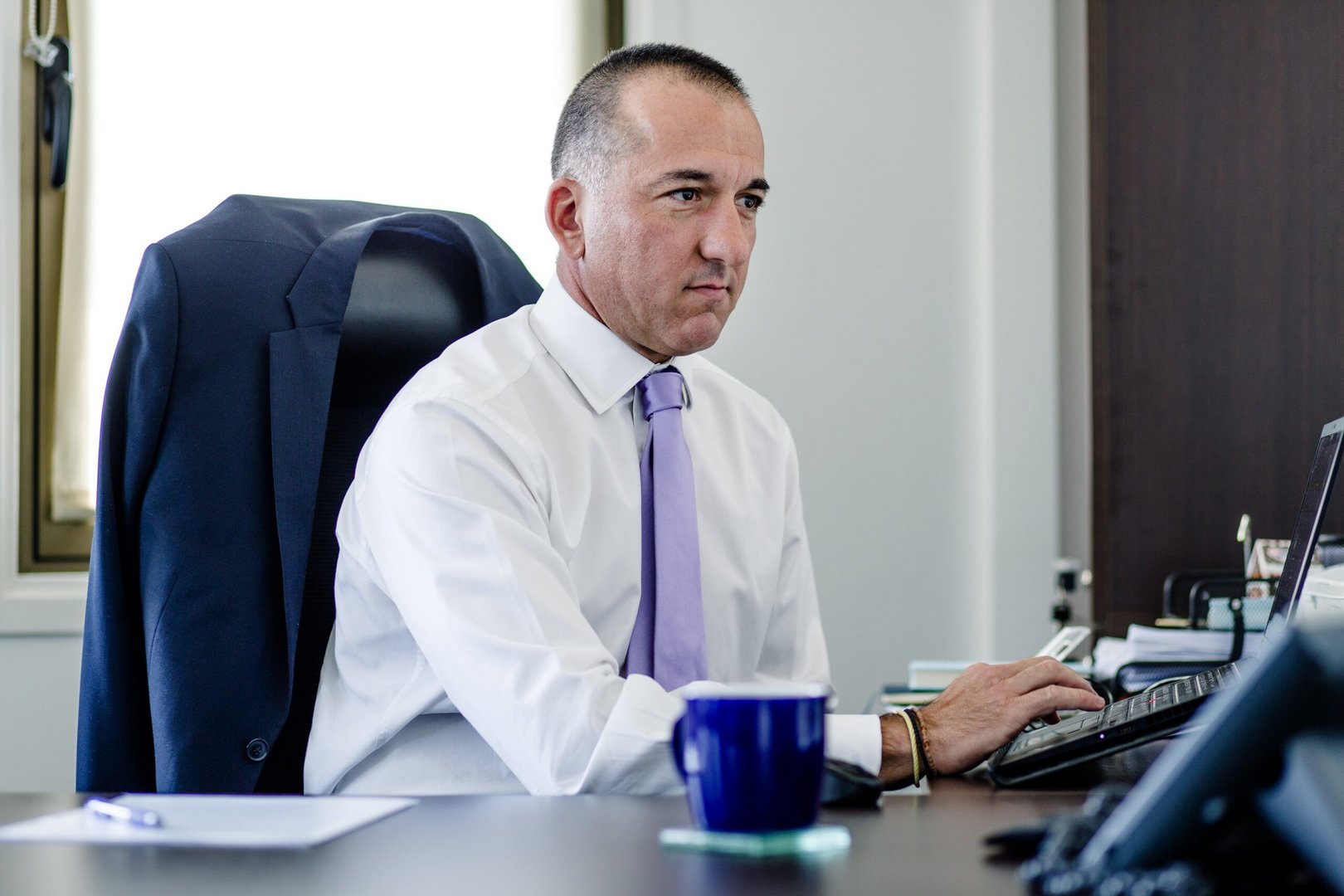 What indispensable functions does MAP S.Platis Group provide for society?
"People are our most valuable asset, and we have worked continuously in recent years to improve our working practices and our team's work-life balance and overall wellness. We are grateful to our people for helping us maintain our leading position in our sector, and we try to give back to them at every opportunity. For example, we recently launched an employment programme allowing young graduates to relocate to Cyprus after working for a few years in our UK offices. The latest development as regards our people practices is the introduction of a 32-hour or a four-day week during summer months to allow our people to enjoy more time with their families and friends, get some rest, and recharge their batteries for yet another busy period from September onwards.
We have long maintained a hybrid working model with flexible office hours and work from home practices. Of course, this initiative's success came to the fore during the past two years because of the pandemic.
Finally, diversity and inclusion (D&I) are at the top of our priority list. We aim to maintain zero bias or discrimination in our recruitment or appraisal processes and throughout our employees' career paths. Plus, we aim to support young parents, both via time off and more flexible office hours."
What are the Group's ambitions for the future?
"Perhaps our most important attribute as a group is innovation. In our effort to support the financial services industry, we have introduced products and services that have contributed to its uninterrupted growth and success. This is the case when it comes to both broad consulting and reporting obligations. However, our impact on the market has been even more prominent if you look at our regulatory technology product range. Additionally, this is how our education and human resource practices came into existence and developed into what they are today. We continue to carefully monitor the market and its needs, and we will come up with even more innovative solutions in the future. The use of technology is a fundamental component of this strategy and goes hand in hand with innovation.
At the same time, we aim to continue increasing our geographical footprint at key locations globally. This strategy ties in well with the type of clients we work with, especially those who maintain global operations in multiple jurisdictions.
In parallel, our ambition is to be the employer of choice for today's professional. We know our people work hard, are committed, passionate and engaged, and possess excellent capabilities, know-how, and expertise to help our clients reach their goals. From our side, we are committed to offering them an environment that safeguards a solid work-life balance and their overall wellness. In doing so, we introduce plenty of innovation to our people's practices and time at work, proving yet again that this is a driving force behind our culture as an organisation."
Key Facts and Figures
300+ successful license applications
100 per cent success in license applications
1000+ clients of global activities in the regulated financial services industry
15+ years of experience
400 employees with diverse backgrounds
Contact Details
Limassol Office:
74 Archiepiskopou Makariou C, Amaranton Court, 3rd Floor, Mesa Geitonia, 4003 Limassol
Tel: +357 2535 1335 Fax: +357 2535 1330
Nicosia Office:
2 Diagorou, ERA House, Floors 9-12, 1097, Nicosia
Tel: +357 2287 7744
London Office:
34 Lime Street, EC3M 7AT, London
Tel: +44 207 060 5540
Malta Office:
Office 3, Sterling Building, Enrico Mizzi Street, Ta' Xbiex XBX 1453
T: +356 21669690
Website: www.mapsplatis.com | Email: [email protected]