The history of Cyprus is being brought to life in an entertaining new podcast called, surprisingly enough, The History of Cyprus, aimed at both academics and the man on the street.
Created by Andreas Charalambous with the aim of learning more about Cyprus, it serves as a platform for academics to share new and exciting research in their respective fields.
The podcast was designed to appeal to both those with little background in history of Cyprus and as well as experts who'd like to learn about other fields of research.
"I want Cypriots and non-Cypriots alike (especially those in the diaspora) to learn just how diverse and rich Cypriot history is. I'm confident that there will be something here for everyone," Charalambous added.
The first episode featured the Linguistic History of Cyprus with Dr Pippa Steele, followed by Professor Alan Simmons speaking about his work at Akrotiri-Aetokremnos and Cyprus' first occupants.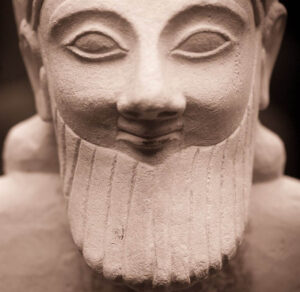 After that Charalambous covered diverse topics such as Magic in Ancient Cyprus with Dr Drew Wilburn, Medicine in Antiquity with Dr Demetrios Michaelidies and Cypriot Identity in Frankish Cyprus with Dr Nico Coureas.
"Cypriot history is compelling," Charalambous said, "imagine being exiled from your kingdom, only to return in the cover of darkness with 50 loyal supporters, breaking through a compromised gate in the wall and deposing the usurper to your crown. That certainly sounds like a storyline from Game of Thrones — but it's not. It's a chapter out of Cyprus history.
"As far as I am aware, this is the first such English podcast dedicated to Cypriot history while providing a platform for academics to share new and exciting research in their respective fields."
While the first few episodes have focused on Cyprus in antiquity, there are some great conversations coming up on Venetian and British Cyprus. "I intend to cover all periods: Roman, Byzantine, Ottoman, etc," he added as the scope of the project is to cover the island from 10,000BC to the 20th century.
The island's history will be discussed though language, culture, war, economy, religion, politics and social history.
The podcast can be found on amazon, podbean and spotify