Le Plaza Del Mar, Limassol's ultimate luxury retail destination, located at the ground floor of Limassol Del Mar, has welcomed new retail tenant Indoor Stylist.
The latest store includes unique, internationally-awarded pieces of contemporary design, published in the world's leading interior design media. Indoor Stylist itself was founded by the group of international design experts, who constantly monitor the latest trends by visiting the world's best exhibitions, fairs and creative design studios.
The Le Plaza Del Mar store's clients now have a rare opportunity to buy, in one place, a wide selection of unique contemporary design works, at the privileged premises of Limassol Del Mar – the coastal city's classiest spot. In parallel, Indoor Stylist's qualified personnel also provide a made-to-measure professional consultancy service to clients with private, public and corporate interiors.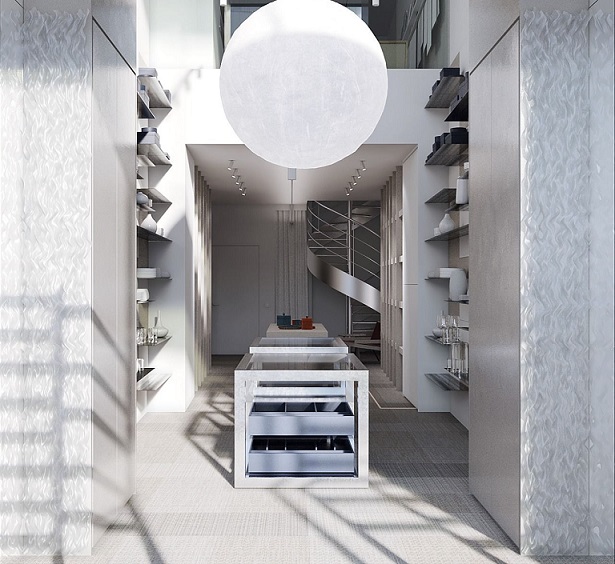 Included among the luxury brands represented at Indoor Stylist are Giobagnara, Lasvit, Editions Milano, Paola C., Culti, Bosa, and many more.
Giobagnara
The brand led by Giorgio Bagnara is distinctive for its elegantly-designed creations that express luxury without ostentation, available in an uncommon and virtually limitless colour palette of leathers and suede. All creations are handcrafted to the highest standards using both traditional know-how and leading-edge technology.
Lasvit
Lasvit is a Czech-based designer and manufacturer of bespoke lighting installations, ready-to-shine collections and architectural glass. While the company was founded in 2007, it is part of northern Bohemia's long glassmaking history. The Lasvit portfolio features pieces from the most influential designers like Nendo, Zaha Hadid and Arik Levy, and has also raised many talented designers.
Editions Milano
An Italian brand curating works from a variety of world-renowned designers, Editions Milano presents a unique collection of contemporary high-end objects, furniture and lighting. Each product of a collection is produced in Italy from local raw materials. This provides significant added value to those seeking quality and uniqueness.
Paola C.
The Paola C. brand was born from the meeting and subsequent professional partnership between Paola Coin and Aldo Cibic, who, from 2000 onwards, began to design objects for the home, but more generally objects that encouraged meetings between people. The collection stands out for its intense and refined simplicity, a soft and harmonious sign often generated via a certain degree of imperfection. Paola C.' s objects are both simple and unique, suggesting their spontaneous, unconventional use.
Culti
Culti lets individuals choose their own fragrance, to pervade their homes and life. The brand offers a completely new concept of perfumery: bouquets are unnecessary when there's access to such incredibly simple and recognisable scents, like the inimitable raw materials provided by nature and Italy. Each scent is carefully designed by the Olfactory Laboratory to be unique and timeless, but also to harmonise in a remarkable, deliberate way with all the other fragrances. Thus, shoppers can select their environment's scent or the fragrance of their most beloved objects, ultimately deciding on which memory to experience.
Bosa
Maison Bosa's ceramic objects and accessories not only express the full range of the brand's crafting expertise, but also express its ceaseless experimentation with ceramic's potential. This transforms formal and functional conventions into new interpretations, new functions and fantastic worlds. From the initial collaboration with Marco Zanuso Jr. and the consolidated relationship with the Palomba-Serafini firm, the Bosa brand has also developed friendly professional ties with Satyendra Pakhalé, Patricia Urquiola, Elena Salmistraro, Nika Zupanc, Pepa Reverter, Ionna Vautrin, Constance Guisset, Marco Morosini, Manolo Bossi, Gualtiero Sacchi, Sam Baron, Luca Nichetto, Marc Sadler and Jaime Hayon. Equally important are Bosa's collaborations with leading manufacturers such as Minotti, Moroso and B&B Italia, Baccarat, and its custom-designed contract work for Ferrari, Escada, DeBeers and many others.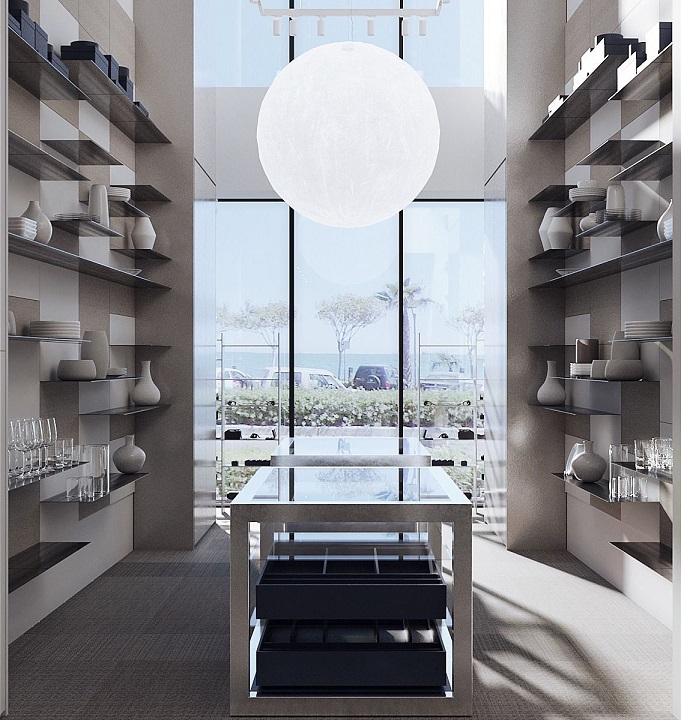 The Le Plaza Del Mar, Limassol's new retail destination, is slated to become the coastal city's newest hotspot, offering an unparalleled lifestyle to both tenants and visitors.
Le Plaza Del Mar premises boast an array of luxury boutiques, with tenants and guests able to savour gastronomical and cocktail selections at premium restaurants and bars, looking on to an endless blue.
The unique development project springs from the collaboration between prominent construction groups, Leptos and D. Zavos.
For more information on retail space at Le Plaza Del Mar, call: +357-25510888.