Karma Developers have launched their own branded mobile app to improve the experience of their residents.
It is a fact that, over the past two years, life has completely been turned upside down, with one of the greatest changes being the pandemic-driven digitalisation that all have had to embrace.

This meant many businesses had to reconsider the subject of remote work and Cyprus began moving into this direction as well.  To keep pace with the most developed countries, Cypriot companies had to discover new ways of working functionally and communicate with clients differently under those unusual circumstances.
And that's how Karma Developers, a member of the Karma Group, became the first real-estate developer in Cyprus to launch its own branded mobile app, to communicate with its residents on all property management and rental matters.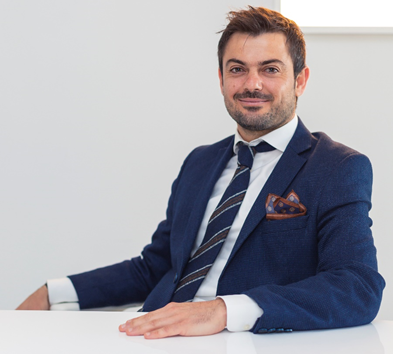 "We are very proud of our vision and mission over the last 35 years; hard work always pays off, no matter what you do," says Nicolas Karoullas, CEO of Karma Developers.
"The launch of this mobile application is the proof to those words," he continues. "Looking into the future is the key to succeed in the present: that's why Karma Developers always search for ways to be close to their residents and the people who trust them the most.
"Our goal is to be a trend-setter in the Cyprus real-estate market, as we are willing to bring the highest quality of projects as also a quicker and better level of services."
Karma's mobile application improves clients' experience by enabling direct chat with a property manager anytime, anywhere, with users able to request photos, documents and further details about properties.
Thanks to this app, residents can also pay and receive their bills, as well as ask for extra services.
Android devices can already download the Karma application from Google Play and start their property journey today. iOS users will have to wait just a little longer, to discover this brand-new world soon.
To launch their mobile app, Karma Developers partnered with ARGO, a member of TechIsland, and a Cyprus-based PropTech company.
Karma Group is always ready to embrace change, adapt to the new environment and come up with new ideas and projects to support its clients. The future is here, and so is Karma Group.
To learn more about Karma Developers:
Visit: 16 Kennedy Avenue, Paralimni, 5290
Call: +357-23730777
Email: [email protected]