Barry Iacovou is the CEO of BDO Cloud Services Limited, a subsidiary of the Cyprus member firm of BDO International. The company was set up specifically to house 'BDODrive,' the firm's innovative, cloud-based, accounting, compliance and advisory service offering, whose ultimate purpose is to better serve the local start-up and SME community through the provision of best-in-class technological and professional services, advice, and support
"Before considering the role that financial services play in society, let us firstly consider our role as human beings in society, since both are inextricably linked. Some people believe that our role is to amass material wealth – the evidence of success. The undisputable truth, however, is that we arrive in this world with nothing and will ultimately leave with nothing.
So, if accumulating material wealth is not our purpose, then what is? I am of the belief that our purpose is that of service. We are here to serve each other to the best of our abilities as we are all fundamentally connected to the whole. It is not a 'dog eat dog' world as many would have us believe. Have you ever seen a dog eat another?
Our purpose as human beings is much bigger than ourselves. We all have unique gifts and talents that must be put to best effect in supporting each other in the achievement of our goals, dreams, and ambitions – this is the essence of any service, including financial services, and is the founding belief that lies at the core of our vision with BDODrive."
BDODrive – The origins
"BDODrive was conceptualised approximately seven years ago. Its foundation built on a shared vision of improving the outcomes of small and medium sized businesses globally (SMEs), by two powerhouses in their respective industries. The parties being Xero, the first "cloud only" global accounting platform, and BDO, the 5th largest accounting network in the world.
With the business environment becoming ever more complex and intricate, it was clear that the demands of small businesses were shifting, extending far beyond compliance alone. These businesses required a greater range of services and support to maintain their competitiveness, whilst also setting them on a path to growth.
By taking a 'people plus tech' approach, we could ensure that small businesses were properly served, providing access to all the technology and tools, and professional advice and support, needed to overcome their core challenges, and drive them towards a brighter future. BDODrive was born."
How successful has BDODrive been to date?
"Since its inception, BDODrive has been successfully rolled out in all the developed English-speaking markets including the UK, Australia, South Africa, New Zealand, Canada, and the USA, and I am absolutely thrilled to have the opportunity of bringing our BDODrive solution to our shores to improve the outcomes for our small and medium sized businesses in Cyprus.
In 2021, BDO and Xero formalised their cooperation by effecting a Global Partnership that was available for all member firms of the network to participate, including ourselves in Cyprus. As a result of the partnership, we are now platinum Xero partners which ensures our clients receive the highest levels of support and attention.
In terms of our success in Cyprus to date, it is still early days for us, but I am happy to report that we are having positive impacts on all the businesses that have been willing to take their businesses to the next level. Change can be hard, but it does not have to be, more often than not, the thought is far worse than the reality."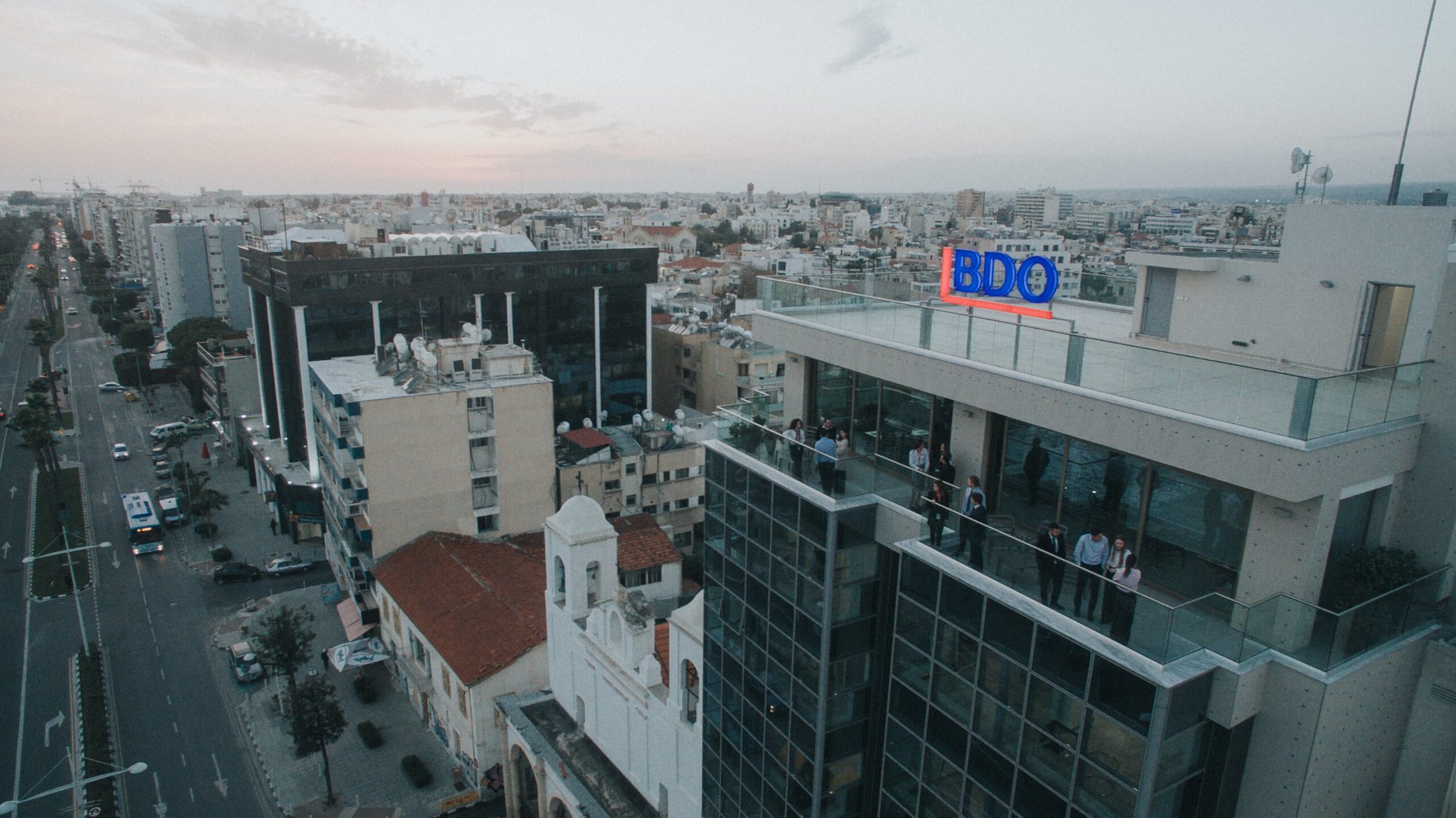 How does BDODrive help society?
"Small and medium sized businesses are the very fabric of our economy, and of society in general. They create employment, fuel productivity, and nurture innovation. Although we all appreciate how important SMEs are in the grand scheme of things, all too often they are underserved, and are unable to access the resources and support they need to thrive.
With BDODrive, we provide a completely personalised suite of services, tailored to our clients' exact needs and circumstances. We help these businesses to not only overcome their day-to-day operational challenges, but also support them with achieving their longer-term, more strategic, goals and ambitions."
What common challenges do small businesses face?
"Starting a new business is an exciting time, full of passion, enthusiasm, and expectation. Sadly, all too often these positive vibes are short-lived when the reality of running the business kicks in. There is always so much to do and seemingly never enough time to do it, with many of the tasks tending to fall squarely at the feet of the business owner. It quickly becomes frustrating and overwhelming.
Aside to a general lack of time, business owners do not have access to the tools and technologies required to generate the reliable and timely information they need to make decisions. Unfortunately, this means that many business owners are effectively 'walking in the dark' when it comes to their decision making, and a lack of resources means they usually cannot afford the professional expertise they need to help steer them in the right direction."
How does BDODrive overcome these?
"We combine the latest cloud technologies and tools, of which Xero is at the very heart, with our professional expertise as a global leading accounting firm. The end result being that we increase the chances of success for the SME market segment, and in the process, positively impact the lives of all key stakeholders involved.

We do this by applying our simple 3-stage process that provides a clear roadmap for growth:
• Migrate
We provide much needed visibility and accessibility to your financial data by helping you transition to the cloud.
• Automate
We optimise your financial processes to save you time and generate the real time data needed to make better business decisions.
• Accelerate
We leverage your data to provide the strategic insights and operational support needed to help turn your vision into reality.
What services do you provide as part of the roadmap?
"We do not take a one-size fits all approach. Instead, we take the time to understand your business needs in detail and provide a completely personalised bundle of services, and all at a budget that you can afford.
We select the services required from 5 key service buckets of accounting, compliance, payroll, technology, and advisory. We use clear and transparent fixed prices for each service line with all selected services being packaged neatly into a single monthly subscription."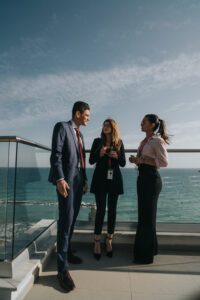 What kinds of businesses do you serve?
"We want to help our local small businesses to not only survive, but to thrive in today's dynamic markets. Our platforms and services are industry agnostic but lend themselves better to businesses that are entrepreneurial and ambitious in nature.
In terms of the types of businesses themselves, these can vary from start-ups and owner managed businesses to inward investors and established SMEs. The key is having leadership that is focused on improvement and growth."
What is your USP?
"As accountants, we are the only profession in the world that has the luxury of annual recurring fees. Unless we royally mess up, our clients will return time and again. Unfortunately, this can lead to complacency and a gradual erosion of service levels and trust.
This is where we differentiate ourselves, being laser focused on the client experience. By streamlining processes and enhancing all interactions with our clients, we can relieve stress while helping our clients save time, money, and energy, and guide them on to success.
At BDO, we are in the business of 'people helping people achieve their dreams.' In fact, that is our mission; it is our core purpose that binds us together, it is our service to society. We have a real role in helping our clients along their way, because they do have dreams.
They have dreams to grow, to develop, to be part of a community, to innovate, to serve others, a whole plethora of things, and we have a key part to play in that, and with BDODrive, we have a small business solution that helps turn those dreams into reality."
For further information on BDODrive, please visit our dedicated website at www.bdodrive.com.cy, send us an email to [email protected], or give us a call on +357 22 495 707 for our Nicosia office and +357 25 847 500 for Limassol.