Words have been turned into action as far as the Paphos-Polis Chrysohous highway is concerned, Minister of Transport Yiannis Karousos said on Friday as diggers broke ground on the project, making it a "historic day not only for the district of Paphos but for all of Cyprus".
Karousos, accompanied by the mayors of Paphos and Polis, Phedonas Phedonos and Yiotis Papachristofi, inspected the plan for the road.
The minister said the project would bring multiple benefits to residents of Polis Chrysochous and surrounding communities.
"Our goal is to facilitate the accessibility for residents of this remote area, but also to upgrade the road infrastructure network and by extension to solve road safety problems," Karousos said.
Among other things the minister added, it is expected that the new road will contribute to the economic and tourist development of the area of Polis Chrysochous, since it will make the area more attractive for investors.
This is in turn will allow for new and innovative business ideas, with consequent benefits for job creation, and boost tourism.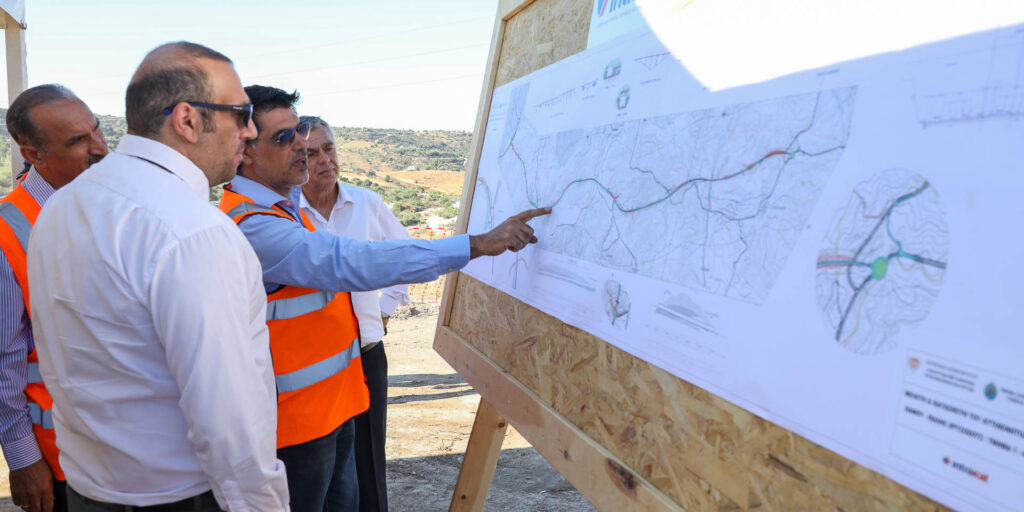 The upgrade to road safety and connectivity is also expected to reduce the need for the migration of the economically active demographic of the area and thereby improve quality of life for local residents.
In total, the highway will be 31km long and will be completed in two phases. The entire route starts from Ayia Marinouda and ends at Stroumbi. The project involves the initial construction of a two-lane highway with a length of 15.5km, costing €86,845,010, which will be followed by the road being upgraded to four lane highway.
The first phase includes the construction of a node connecting to the Limassol – Paphos highway, a roundabout in Tsada and one at the termination point after Stroumbi. The construction will also include two tunnels that are 720m long and five bridges, each 290m long, two overpasses and nine underpasses. Finally, because of elevation of the road, additional traffic lanes will be constructed at length of about 12 km.
For the second phase, there is a preliminary study and the relevant departments are moving forward gradually with the remaining phases of the process.
Presidential candidate and Disy leader Averof Neofytou, also a former mayor of Polis, welcomed the start of the construction saying that it was an important day for Paphos but added a note of pessimism, saying that the delays that had occurred over the past 20 years had resulted in a significant increase in the cost of building the road.
"If the road had been started in 2002, it would have ended up costing €50-60 million," he said. "Now, to finish €300 million might not be enough".