Rialto Theatre enters summer by switching out its stages and heading outdoors for another edition of the Rialto Open Air. In the SEK parking place, behind the theatre, the stage of the Cyprus Rialto World Music Festival will be set up for one more year, ready to welcome bands and musicians under the stars.
This year's festival programme continues, as in recent years, to focus on bands and musicians active in Cyprus, giving them the opportunity to present their latest work. The six bands, selected through an open call for applications, will feature music that combines rhythms, colours and sounds. The festival will present music where traditional meets jazz, flamenco and the sounds of the East and the Mediterranean, allowing locals and visitors to appreciate lesser-known music, which is still recognisable and fascinating.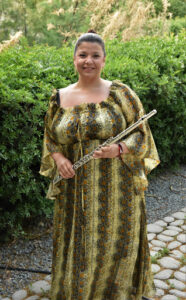 Also within the framework of the Cyprus Rialto World Music Festival, the successful institution of Rialto Residency takes place for the 10th consecutive year. After last year's successful edition, which was made exclusively for children, Rialto Residency continues this year in the same pattern, on the stage of Rialto Theatre.
Six bands participate in the 2022 festival starting with the Choral Crossroads performances on July 17 where choirs from Jordan, Lebanon, Greece, Serbia and Cyprus will meet together on stage. On July 21, the Idaeon Project will dive into Cretan music, drawing out original compositions that derive from the sounds of the Mediterranean and expand to flamenco, funk, prog rock, stoner and power metal.
On the following evening, the Blunefé band will present its sound which balances the West and the East. The repertoire primarily includes original music composed by the main group members Christos Yerolatsitis and Andreas Andreou.
July 23 holds something different as Eleonora Rousou will lead a two-hour music-making workshop as part of the Rialto Residency. The workshop will take place in the morning, between 10am and 12pm and is addressed to kids aged 8 to 14 years old. Through improvisation games and songs, children will explore their musical selves. The only thing required to bring is a wind or percussion instrument.
Continuing with the festival's music performance is another by Andria Antoniou and Friends on July 25. This show combines music, dance and storytelling as it investigates the unique ingredients and characteristics of the music identity of various cultures, embracing those elements that unite people. July 27 will welcome Kalesma on stage, a newly established six-member vocal ensemble that focuses on vocal performance and research of Cypriot and Greek folk/traditional music. It performs original compositions, aiming at bridging local traditions with contemporary creation.
Concluding the 2022 edition is a lively performance by Batukinio Percussion Band and Guests on July 28 that is sure to get audiences dancing in their seats. The percussion band in collaboration with prominent guest musicians will perform an authentic music show with a well-known world music repertoire.
Cyprus Rialto World Music Festival
Annual music festival. July 17, 21, 22, 23,25, 27, and 28. SEK Parking, Limassol. 9pm. €5. Tel: 7777-7745