In classical crossover artist Hauser, PAUL LAMBIS meets a musician for whom classical always wins the day but, impressed with its drama, blends it with rock and pop
Hauser has been performing stadium concerts all over the world, violating music industry rules since that pivotal moment when he resolved to forge a new musical experience out of the lengthy and enduring traditions of classical, pop and rock music.
His iconic rendition of Michael Jackson's Smooth Criminal, the vehicle that launched him as an internet sensation and established him as the founding member of the duo 2Cellos, has not only won over millions of fans' hearts and minds, but more importantly, it has cemented him as one of the most significant instrumentalists of the 21st century.
Stjepan Hauser and Luka Sulic began studying the cello as young children in Croatia, having no idea they would one day be recording rock and roll classics, playing to packed houses at such well known locations as Sydney Opera House, Royal Albert Hall in London, and Radio City Music Hall in New York City, collaborating with artists like Elton John, Andrea Bocelli, Red Hot Chili Peppers, George Michael and even making appearances on television programmes such as Glee, The Bachelor, CCTV's New Year's Eve Gala, and the 2018 UEFA Champions League Final.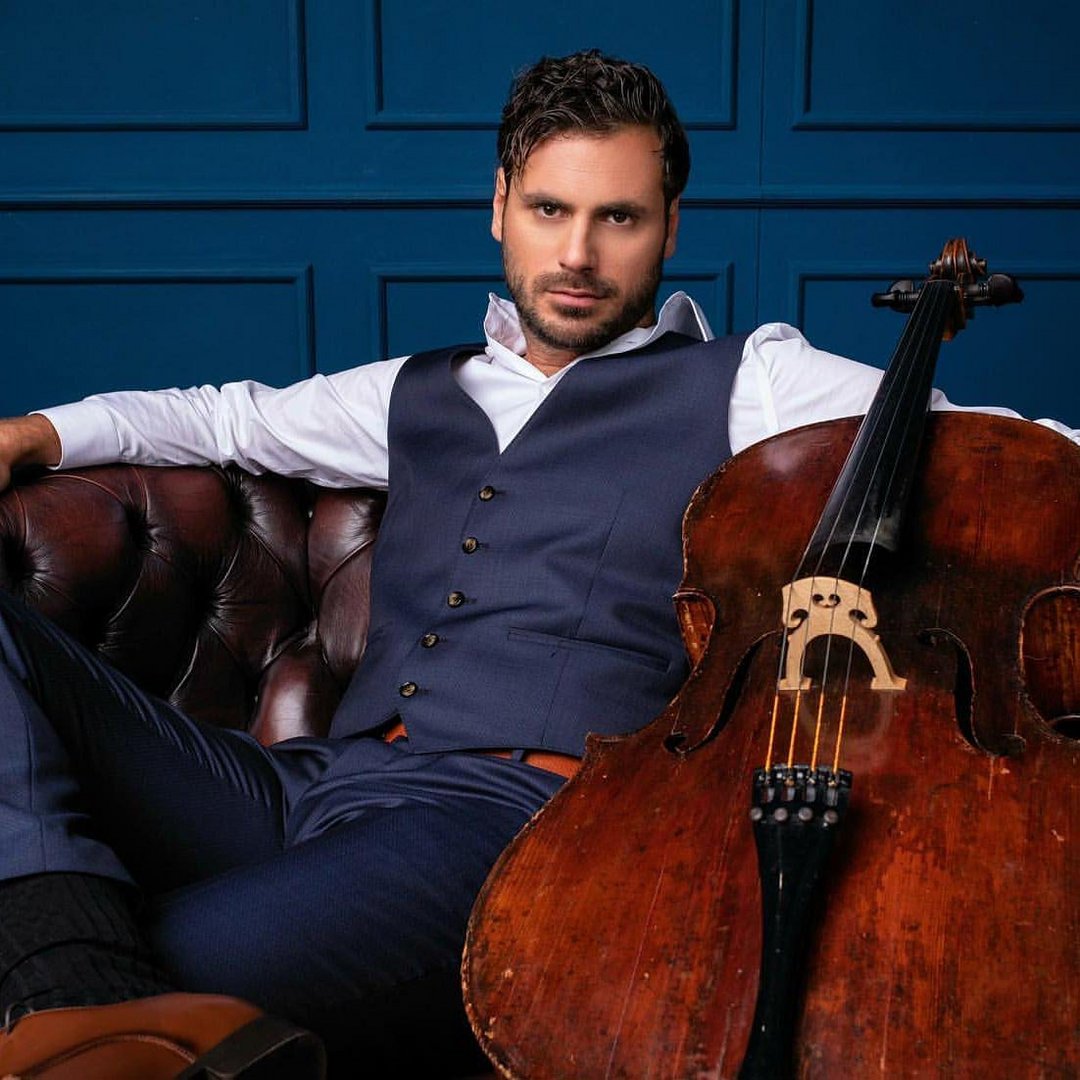 "I was raised on classical music," Hauser said. "As a young boy, all the symphonies by all those great composers had a profound impact on me and would just seep into my veins. It will always be the best music in my opinion, and it will form the basis of everything I create."
Hauser drew his inspiration from various sources, including world-renowned cellists such as Mstislav Leopoldovich Rostropovich, Jacqueline du Pré, violinist Igor Davidovich Oistrakh, pianists Vladimir Horowitz and Sergei Rachmaninoff, and American conductor, Leonard Bernstein. As he expanded his musical knowledge, he found new sources of inspiration in the worlds of rock and roll and pop music from artists such as Elvis Presley, George Michael and Freddie Mercury. "They were flamboyant individuals, and I was drawn to their magnificent stage presence, especially their charisma, which you really do not find in the classical world."
But he was convinced that a career in music was the only option available. "I always felt that I was sent to this world to spread music and enrich it, constantly combining my own unique brand of love and magic. I had such a strong sense of purpose in life. I never entertained any doubts."
The dynamic duo certainly raised the bar for the cello by bridging the gap between pop and rock and classical and film music with their distinctive style. However, their incredible success story is set to come to an end.
Relaxed and constantly smiling, speaking from his parents' home in Croatia, the 36-year-old world-renowned musician revealed that the two had different outlooks on life, which led to their upcoming split. While Hauser is preparing to embark on a worldwide music tour, which is likely to include Cyprus in his boundary-pushing concerts stops, Luka has chosen to put his spectacular career on pause to devote his attention to his wife and children.
"It will be my first world tour in 2023 as a solo artist," Hauser told Living. "I just want to keep conquering the world, travelling and playing everywhere."
The 2Cellos gained worldwide acclaim in 2011 after exploding on the social media scene with their contemporary and sensual musical style. After releasing many albums, the renowned classical-crossover duo will start their final live tour this autumn, with select shows in Europe, Asia, Australia and New Zealand. Elton John, one of their biggest fans, has called their live performance "astonishing," likening them to Jimi Hendrix in the 1960s.
Before Hauser and Sulic became partners, the two cellists were sometimes considered rivals, competing against each other in music competitions. However, Hauser assured that the breakup was amicable. "Today, we are closer than ever. We really understand one another."
Hauser said 2Cellos revolutionised the cello as an instrument, elevating it for the first time to the level of an arena act. "We looked at so many genres, demonstrating the limitless potential of the cello, inspiring a newfound love for the instrument among young people. We are pleased with our accomplishments," he added.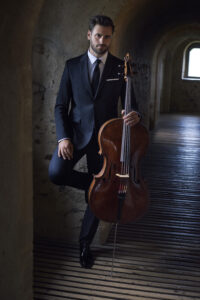 Both artists have also worked independently during the past 12 years, and as they part ways, Hauser is ready to attack his solo career, full of energy and adrenalin. He recently released a cover of the Pirates of the Caribbean theme song along with a barge-shot music video with Hungarian dancers and has reinvented several international Latin pop hits.
"Everyone in the world enjoys Latin music, and most people react to it passionately. Latin music provided the ideal opportunity for me to display my desire to produce something energetic and dynamic. I usually perform my own interpretation of classical music at each of my performances, but I always like to end my concerts on a high note, inviting audience members to get up and dance and have a great time, especially when the mood is loud and energetic."
Hauser's solo performance approach can only be characterised as electric; it combines cello pyrotechnics with beauty, grace and authentic rock music. Propelled by a repertory base that is as broad and disparate as Lady Gaga is from Tchaikovsky or Shakira from Shostakovich, Hauser is undoubtedly making waves in both the offline and online worlds. "Cyprus is apparently quite lovely, but I have never been there. Although I have been to Greece, I am particularly excited to visit your corner of the world," he said.
As a diverse music artist, Hauser frequently finds inspiration in traditional sounds, often from the countries whose music he enjoys. "I released my own version of Jai Ho, an Indian song composed by AR Rahman for the 2008 movie Slumdog Millionaire, and Jerusalema, an upbeat South African song with strong gospel influences. My long-term goal is to release an album that draws inspiration from music from all over the world, including Cyprus."
And that is not the end of his interest in Cyprus. "I am hoping to join forces with Cypriot artists and perform with them when we visit your lovely island," he said. "I would like to cooperate with many musicians from around the world on this project, which will be tremendous."
Hauser is as upbeat as ever while discussing his next global tour and assures audiences they are in for a treat. "There will be a performance that combines many musical genres into one electric, dynamic and amazing event for the first time in music history."
Hauser's virtuosic and soulful playing style has been recognised with no fewer than 21 first prizes at the world's most prestigious music competitions. "I had the opportunity and honour to perform for Pope Francis, Queen Elizabeth, Prince Charles, and several American presidents among others, and have collaborated with a wide range of artistic legends including Andrea Bocelli, George Michael, and Aerosmith's Steven Tyler."
Hauser's greatest talent is his singular ability to communicate contrasting styles and emotional themes; the essences of love, romance, and sensuality and even a rocking, dance style, all through the body of his cello. "I also prefer playing barefoot sometimes since it helps me to connect with the earth. There is no greater moment in my life than when the beauty of music, the energy of the earth, and my passion merge into one magnificent sound.
"There are many things about me that people do not know," Hauser said. "Most people only know the artist's social media presence; they are oblivious of the struggles that that individual overcame to achieve a degree of fame.
"I was constantly told that I had to play the cello according to the rules. I wanted to develop my own style; however, my teachers were trying to rigidly mould me, and I received harsh criticism for thinking outside the box. I felt constrained because I was instructed to control my enthusiasm and fervour, and I was often disqualified from competitions because of my 'rebellious' approach to music. I decided that I was going to do something totally revolutionary."
Hauser claimed that he wants to be as transparent as he can with his growing fan base. "I have devoted my entire life to my career, dreaming and believing throughout the entire process. To get to where I am now, I have made a lot of sacrifices in my life, and I wanted to share this with everyone through a biographical documentary."
The Player's Story takes audiences on an intimate, behind-the-scenes journey into Hauser's past, detailing aspects of his life that have never been seen before. The series, which airs fortnightly on Hauser's YouTube channel, is an in-depth account of his backstory, including an inside peek at the planning and production of the upcoming album, The Player.
"I have this amazing talent for ignoring anything toxic in this world," Hauser admitted. "Because of all the negativity surrounding us, I created my own universe and my own reality. If a person believes in magic, there is plenty of space for everyone to be a part of it."
Hauser's first solo album, Hauser-Classic, debuted during the 2020 pandemic and featured musical pictures of his native Croatia, which astounded audiences with its breath-taking beauty. It also peaked at number one on the Billboard chart. His success extends far beyond his millions of social media followers and devoted international fanbase that continues to grow. With more than a billion audio streams across the globe and over four billion views, the Croatian cellist is a phenomenon that is one part virtuoso and the other, sheer animal magnetism. For his fans, however, it is simply his ability to unify generations of music lovers. He is, after all, a rockstar with a cello; and this is only the beginning.
The full interview with Hauser and Paul Lambis will be aired on the first episode of Season 3 of Culturescope this July. For more information visit www.culturescope.eu