By Niki Charalambous
Interview with Stephan Caras, one of the twenty most influential designers
For some, it might have just been another average afternoon, but for me, it was a surreal experience to sit in front of my computer and have a private conversation with one of the most influential fashion designers of the twenty-first century. It was an honour and a privilege to not only tap into a trend-setting fashion genius' mind, to hear his story and discover what inspired the show-stopping creations and iconic photo shoots that have earned him a place among CEO World Magazine and Runway Magazine's top twenty most influential fashion designers, but it was also an opportunity to meet his talented son, who has followed in his father's fashion-forward footsteps and who will lead the Caras fashion empire into a new and exciting era.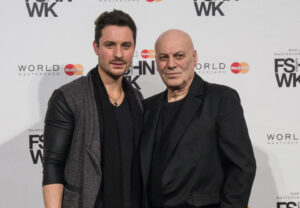 I had the chance to meet Stephan Caras in person when I exhibited my jewellery line at Larnaca Fashion Week in May 2012. We did not get a chance to spend much time together because of the demands of fashion week and the challenges of launching a new fashion line in Cyprus, however we have developed a wonderful friendship through social media over the years and often have interesting discussions about his fabulous creations, his love of Greece and Cyprus, and his vision for the future.
"Cyprus is where I have the most amazing recollections," Caras stated. "My life's philosophy is that when someone radiates love, you should embrace it and return it. The amount of love and emotion I witnessed in Cyprus, especially for my work, left me speechless."
According to Caras' son Kyriakos, who is also the creative director of the couture fashion house based in Toronto, Canada, "the island of Cyprus is now home to some of our closest friends, and we hope to visit again soon and host another fashion show there."
Stephan Caras was born in Corinth, Greece, and educated in Melbourne, Australia. He immersed himself in the world of fashion at a young age, enrolling in the Royal Melbourne Institute of Technology and later the Fashion Designer's Academy of Melbourne.
"It all began for me when I was a teenager," Stephan Caras told Living. "My sister was a fashion designer, and I enjoyed spending time in her studio, studying the various textiles and colour variants that were available. I started to explore with a needle and that is how it all started.
"In my twenties, I did a few fashion shows in Australia that started to gain attention. I met French designer, Philippe Venet, who invited me to work for him in Paris. Unfortunately, that did not work out, however opportunity knocked at the door again and I found myself working with formidable fashion houses such as Guy Laroche and Hermés."
As a young designer, Stephan Caras' innovative and distinctive fashion style, earned him many awards, and he later became the official wardrobe designer for the winners of several international beauty pageants, including the Miss Universe contest. Over the years, Stephan Caras' work has been featured on renowned fashion runways, at times sharing the stage with many reputable fashion houses and designers, staying true to his principles while retaining his distinctive style of fusing fine fabrics with exquisite designs.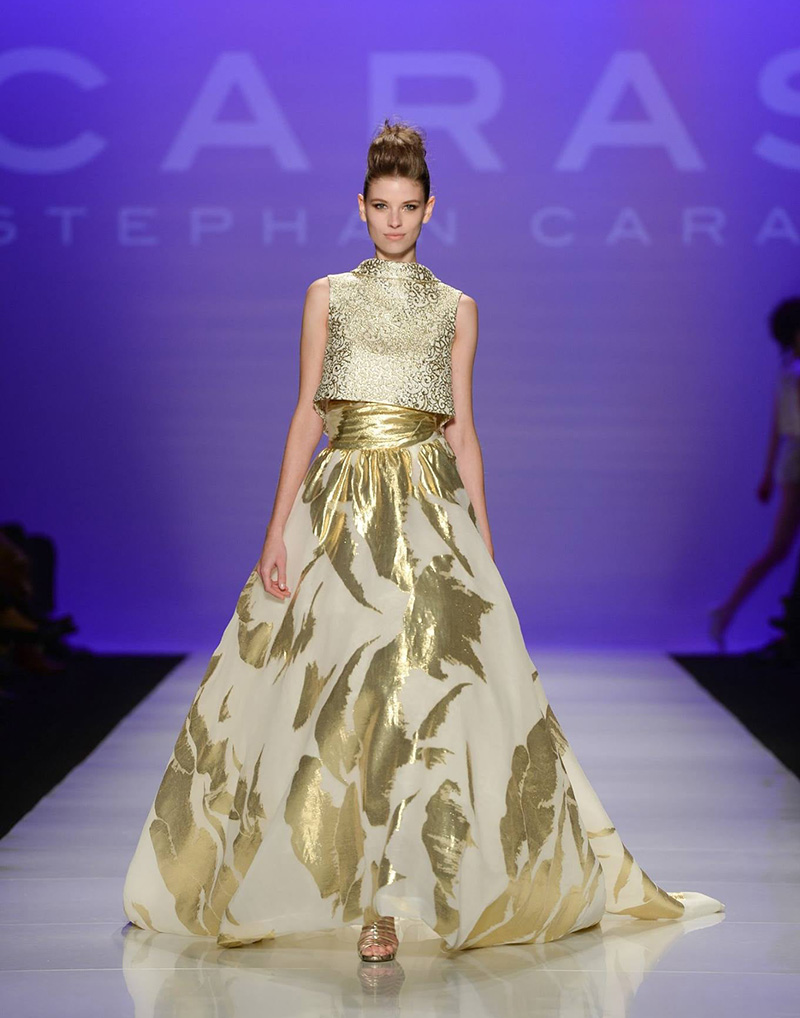 "Feminine sensuality defines the Caras philosophy of design," he added. "I am never influenced by trends, and my inspiration is driven by the femininity that women exude."
According to Kyriakos, it is crucial to consider a client's needs while creating a piece of clothing that would exude confidence. "Our purpose is to listen to what our clients have to say and to try to reveal their hidden sensuality. Although this is incredibly difficult, it is wonderful to observe how their needs and our vision are brought to life."
Another aspect of their success is working closely with fashion photographers, applying their expertise and creativity to produce unique images that will showcase their one-of-a-kind fashion pieces and Stephan Caras' passion for Greece. Caras was one of the first fashion designers to hold iconic photo shoots at key ancient sites in Athens, combining luxury couture with priceless archaeological heritage. "I wanted to combine stylish sensuality, luxurious opulence, and timeless sophistication to portray the finest of both worlds."
Stephan Caras' dedication, hard work and persistence over the years have established his label as a couture fashion house synonymous with the height of luxury. Yet, I was taken aback by his humility during our conversation. Despite the bustle of his team working tirelessly behind him, Stephan appeared relaxed as if he had all the time in the world. He credits his wife Sharida, as well as his children Dion and Kyriakos for his success.
"Our business is family-run, and we collaborate closely. Without their assistance, I could not have accomplished anything," he added.
According to Stephan, his son Kyriakos represents the future of the Caras brand. "Kyriakos' designs are an expression of simple beauty accentuated by sensuality in motion, and they are part of a lifelong synergy and interplay between design, expression, and beauty," Stephan said.
However, this dynamic team has its sights set on Cyprus, and they have even indicated that a new collection might be shown on the catwalks here soon. Stephan Caras is without a doubt one of the most influential fashion designers in the world, and with his son Kyriakos at the helm, the Caras label is undoubtedly here to stay.