From model to TV presenter for the diaspora, Yanna Darilis also has plans to establish holistic wellness centres in Greece and Cyprus
For over two decades, Yanna Darilis has dynamically applied herself to a variety of exciting and impactful projects at once, from establishing a strong television presence and specialising in exercise science, fashion, and modelling to promoting and safeguarding Hellenism through her astounding work.
"My openness to new and different possibilities has led to excitement and fulfilment from unexpected pathways," Yanna said. "Television was an unpredicted career change, however my passion for physical fitness and wellness has always been a powerful factor in my life."
Yanna's multifaceted career as an exercise specialist, physical education teacher, and basketball coach, began in her native America, where she also had a successful modelling career.
"I was fortunate to collaborate with top fashion designers such as Valentino, Oscar de la Renta, Versace, Tommy Hilfiger and Ellie Saab, while working as a catalogue and runway model," Yanna told Living. "I always remember working non-stop, however I never felt like I was working because I loved what I was doing."
While on holiday in Greece in the early 1990s, Yanna decided that a change of scenery would offer her new opportunities, especially ones that would bring her closer to her Greek heritage. Her first job was working in the English-language news division, writing the news, and presenting the primetime bulletin for one of the country's main television networks. "As my Greek language skills improved, my career evolved into hosting various lifestyle programmes and events," she added.
Realising the potential and power of media, Yanna returned to college to get her bachelor's degree in film and television. "I had invested so much time in media that I wanted to pursue the career at a higher level."
Her hard work and commitment led her to becoming creative producer and host of Hellenic Weekly, the first English-language programme promoting Greece, which was broadcast globally on Greek state-owned television channel ERT SAT. The programme was a huge success and attracted large audiences, particularly among the Greeks of the diaspora.
Yanna's popularity awarded her the opportunity to co-host the opening and closing ceremonies of the 2004 Summer Olympics in Athens. "It was one of the most defining moments in my career, and I felt a strong sense of pride knowing that the Olympic Games had finally returned home just over a century later."
After building a successful career in Greece, Yanna moved back to the United States and partnered with a group of Greek American investors to acquire NGTV, a Greek television channel that had been broadcasting on Time Warner Cable in New York for more than three decades.
"My main focus was on creating and producing programmes for the Greek diaspora with the aim of preserving Hellenism, simultaneously forging a bridge between Greece, the United States, and Canada," she said.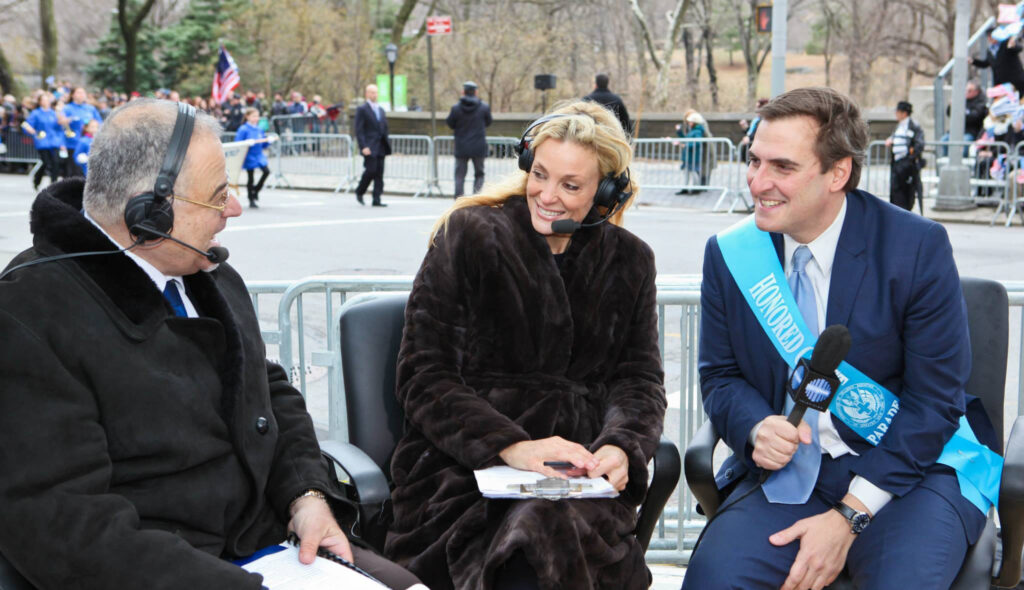 As the channel's president, Yanna and her team have established a powerful platform that, along with its website, acts as a central information hub for all Greeks and Cypriots around the globe, providing access to the most recent news updates, entertainment shows, exclusive interviews, events coverage, and the ability to submit and report a story from anywhere in the world.
She has also planned a trip to Cyprus, where she will be filming a limited television travel series that will shine an international spotlight on the island's top attractions and unique culture.
Over the years, Yanna has been highly centred on holistic wellness and original medicine. According to Yanna, "the future of the world is alternative integrative medicine and nutrition."
"Prior to pharmaceuticals, it is the original medicine that centres on healing through homeopathy," Yanna said. "Both are necessary, since preventative medicine helps prevent the individual and keep one well, while conventional medicine is essential to fight any crises and imbalances within one's system."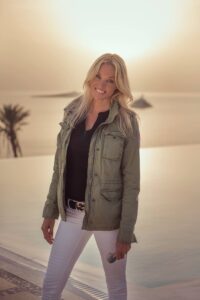 Yanna's long-term goal is to open the first of several health and wellness centres in Greece and Cyprus, with the initial location being on the Greek island of Kos, where her family is from. She is working with a group of doctors to create specialised holistic programmes encouraging individuals to recognise their physical, mental, emotional, social, intellectual and spiritual potential.
"Health and wellness are a very big part of our lives, and a positive mindset can be a powerful factor in health and healing," she added. "The time for change is now, and I hope to significantly impact people's lives through my work."