The summer high continues throughout September as beach hopping and music nights stay at the top of the list of the season's activities. Though September brings a return to work and the start of a new school year, events make a comeback after a sleepy summer break.
As soon as the new month begins, a series of local festivals take place in villages and towns bursting with Cypriot tradition. Get ready for a full month of traditional festivals that celebrate some of the island's very best seasonal produce!
Kicking off the festivities is the Milk Festival in Dali which will take place on September 2 at the Halkanora Stadium. With a lively evening concert at 8.30pm, the festival will celebrate its 28th edition by welcoming popular Greek singer Paola and newcomer Anastasio Ramo. Of course, it wouldn't be a milk festival without food stalls and several stands will offer dairy products to taste.
A few days later, another festival will arrive to celebrate its first edition. The Tomato Festival will take place on September 4 at the Elementary school of Pareklisia in Limassol offering a huge variety of tomato products – well-known recipes and new ones. Besides food options and refreshing beverages, the festival will also include theatrical performances and live music. The evening's programme is yet to be released though updates are expected to be shared on the Facebook page of Parekklisia's Community Council.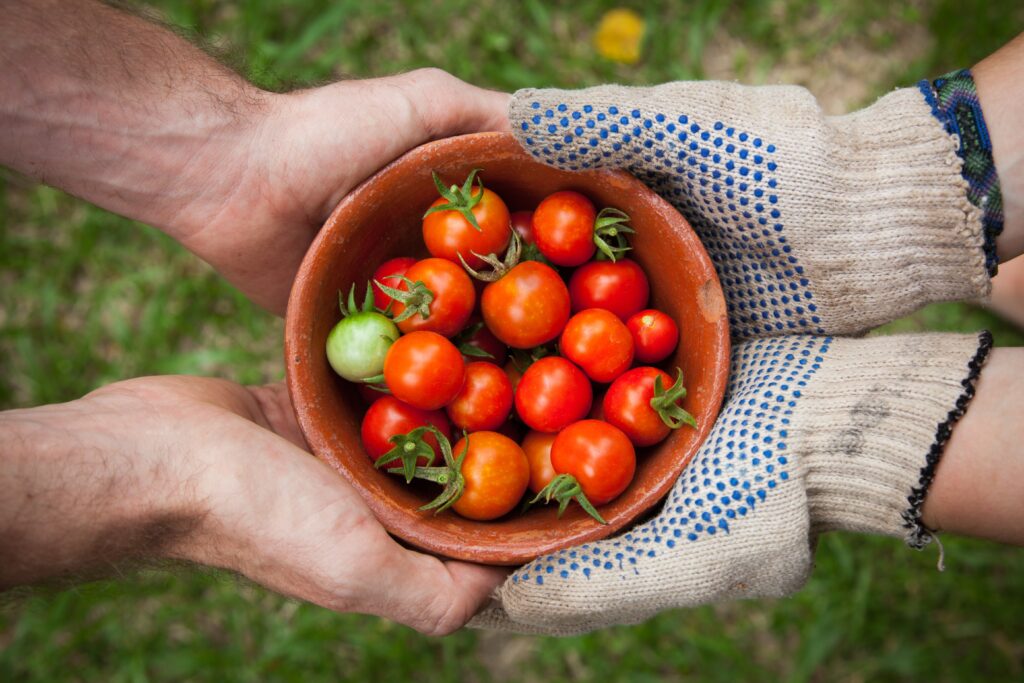 In the second week of September, the Cultural Committee of the Sotira Municipality organises the 44th Kolokasi Festival which returns after a two-year absence. Running since 1973, the festival aims to promote Sotiras' traditional produce. On September 9, one of the island's long-standing traditional festivals will set up dozens of food stalls once more, inviting visitors to taste kolokassi in different ways. Chefs will prepare local dishes that have the root as its main ingredient while also presenting alternative and new ways of cooking it. Apart from tasting dishes, the Sotira Municipality also organises a music programme which will welcome artists from Greece and Cyprus.
Coming soon to celebrate one more local product is the 8th Pomegranate Festival in Ormidia, Larnaca. On the evening of September 17, the Community park of Ormidia will fill with music, dance and juicy pomegranates. Behind the annual event is the Ormidia Council which will bring local producers to share various recipes made with the fruit. Think soutzouko, palouze, fresh juice and more. Souvlakia will be sold throughout the night while a cultural programme will welcome local musicians on stage.
Saving one of the most anticipated festivals for the end of September, the Limassol Municipality organises the 61st Limassol Wine Festival and it will be a nine-day affair. From September 17 to 25, the Limassol Municipal Gardens will transform into a large festival ground that will welcome local winemakers, connoisseurs and wine lovers, with plenty to look forward to.
Theatrical performances, dance presentations, concerts, workshops, folklore performances and all things Cypriot are part of the festival's agenda. Caricatures with a wine theme and a photography exhibition are the newest additions as well as a children's programme which includes shadow theatre and magicians. All coming together to celebrate Cypriot wine and everything local!
Milk Festival
28th edition of festival. September 2. Halkanora Stadium, Dali, Nicosia. 8.30pm. €15-20. www.tickethour.com.cy
Tomato Festival
1st edition of festival. September 4. Elementary school of Parekklisia, Limassol. 6pm. Tel: 25-635151
44th Kolokasi Festival
Food stalls and music concerts. Organised by the Sotira Municipality. September 9. Elementary stadium of Sotira, Famagusta. www.sotira.org.cy
8th Pomegranate Festival
Food, music and pomegranate creations. September 17. Community park of Ormideia, Larnaca. 7.30pm. Free. www.ormidia.org.cy. Tel: 24-721271
61st Limassol Wine Festival
9-day festival with music, wines, dances, exhibitions and more. September 17-25. Limassol Municipal Gardens, Limassol. 8pm-11pm. www.limassolmunicipal.com.cy. Tel:  25-344402, 25-344952, 25-745919