Two floors of things to see, taste and smell make up the Limassol Agora. A tasty food court with flavours from around the world and a few shops fill the ground floor while on the upper level a rooftop bar offers cocktails and views. In addition, Limassol Agora has been host to a series of events and workshops all summer long and several fun activities are coming up in August.
Since July, a series of creative workshops funded by the Deputy Ministry of Tourism has been taking place inviting children and adults to get crafty and learn new artistic processes. Coming up shortly is another workshop for children titled Fairytale and Drawings. During the two-hour workshop, children will listen to a reading of the book The Metamorphosis of the Butterfly and then paint on stones how they imagine their own butterflies. The story intends to have youngsters accept change as a part of growing and learn that all challenges will pass. The workshop is free to attend and takes place almost every Wednesday and Saturday, with the next one happening on August 20.
Saturday, and August 27, will offer one more workshop at the Agora, a jewellery workshop by Lygia Mozora using material from nature. Using seeds, stones and other natural items Lydia makes jewellery, some of which are exhibited in the Museum of Natural History of Heraklion. This summer she is showing participants how nature can be the inspiration for a jewel. The workshops take place twice each day, first at 11am and then at 4pm.
The last of the funded workshop dives into Macramé creations and two days of workshops are left in August. On Wednesday 24 and 31 at 11am and 4pm, artist Lygia is at it again, this time showing those interested the ancient art of macramé and how to create a flower pot hanger or tea towel holder.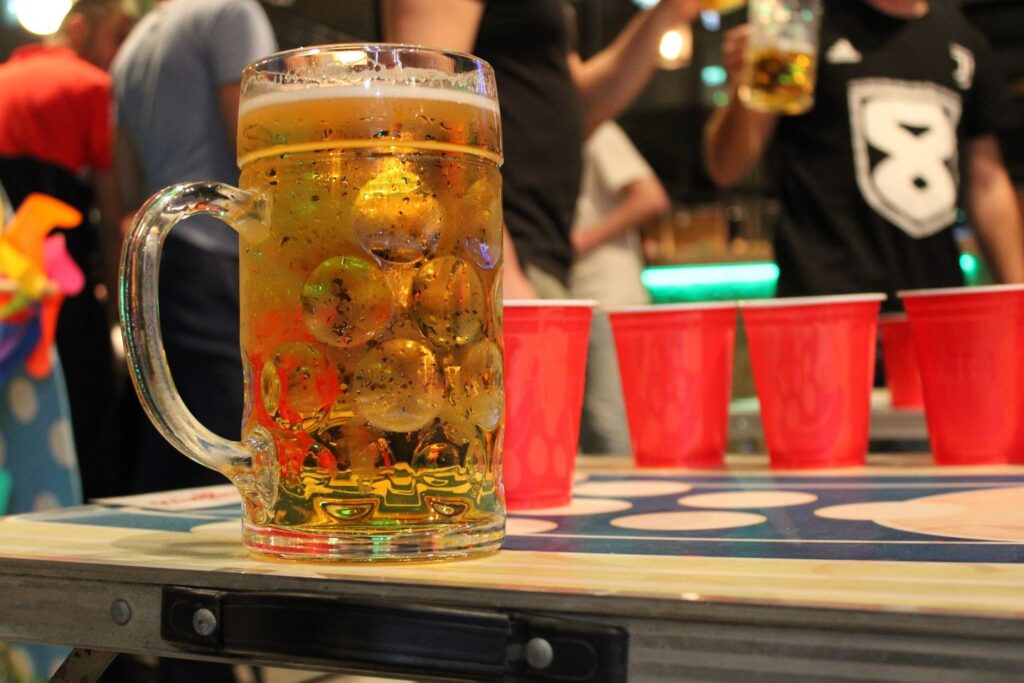 But that's not all happening at Limassol Agora this month, a beer pong tournament and party are coming up as well! On Saturday, Pongs Cyprus invites friends to beer pong games. The event begins at 8pm and each team can only be made up of two people. The winning team will receive a €50 voucher from the bar and free entry to the next tournament. Anyone that wants to get some practice in can arrive before the tournament begins and after the competition is over a party will begin.
Continuing the party vibe is a Kizomba and Bachata evening that will take place at The Tent of Limassol Agora on August 26. International guest teacher and DJ Thomas Tcheuffa will guide party-goers into the sensual dance of Angola, kizomba in a three-hour workshop starting at 7pm. From 10pm onwards Latin-Afrobeats party will commence continuing the dancing on the floor.
Fairytale and Drawings
Children's workshop. For six-year-olds and above. On Wednesdays and Saturdays. Limassol Agora, Limassol. 11am-1pm and 4pm-6pm. Free. Bookings are necessary. Tel: 99-898093
Seed – Nature – Jewel
Jewellery workshop using natural material with artist Lygia Mozora. August 20 and 27. Limassol Agora, Limassol. 11am-1pm and 4pm-6pm. Free. Bookings are necessary. Tel: 96-593505
Macramé Creations
Making macramé flower pot hangers and tea towel holders. August 24 and 31. 11am-1pm and 4pm-6pm. Limassol Agora, Limassol. Free. Bookings are necessary. Tel: 96-593505
Beer Pong Tournament
By Pongs Cyprus. August 20. Limassol Agora, Limassol. 8pm-1am. €5 per person
Kizomba and Bachata Party
Three-hour dance workshop and party. August 26. The Tent, Limassol Agora. 7pm onwards. €10 for the party, €30 for the workshops