Motivational speaking has taken one Cypriot into offices around the world. PAUL LAMBIS finds out what motivates him
Motivation is all about getting people to take action; to act in a way that achieves a specific and immediate goal. For over two decades, Michael R Virardi, has developed the skills that have allowed him to motivate others, empowering them beyond their expectations.
His leadership style combined with his effective communication skills spark the passion within every individual, illuminating the path to success.
'Leaders are made, not born,' according to the late American football coach Vince Lombardi. 'And they are made just like anything else, through hard work.' And, it is through his hard work, determination and innate ability to pursue his passion that have made Cyprus-born Michael R Virardi a household name in 19 countries across the globe, one of the most highly respected and in-demand speakers and trainers, and one who has earned the recognition and appreciation of large companies, such as Google, The American P&I Club, Microsoft, Henley and Partners, and McDonald's among others.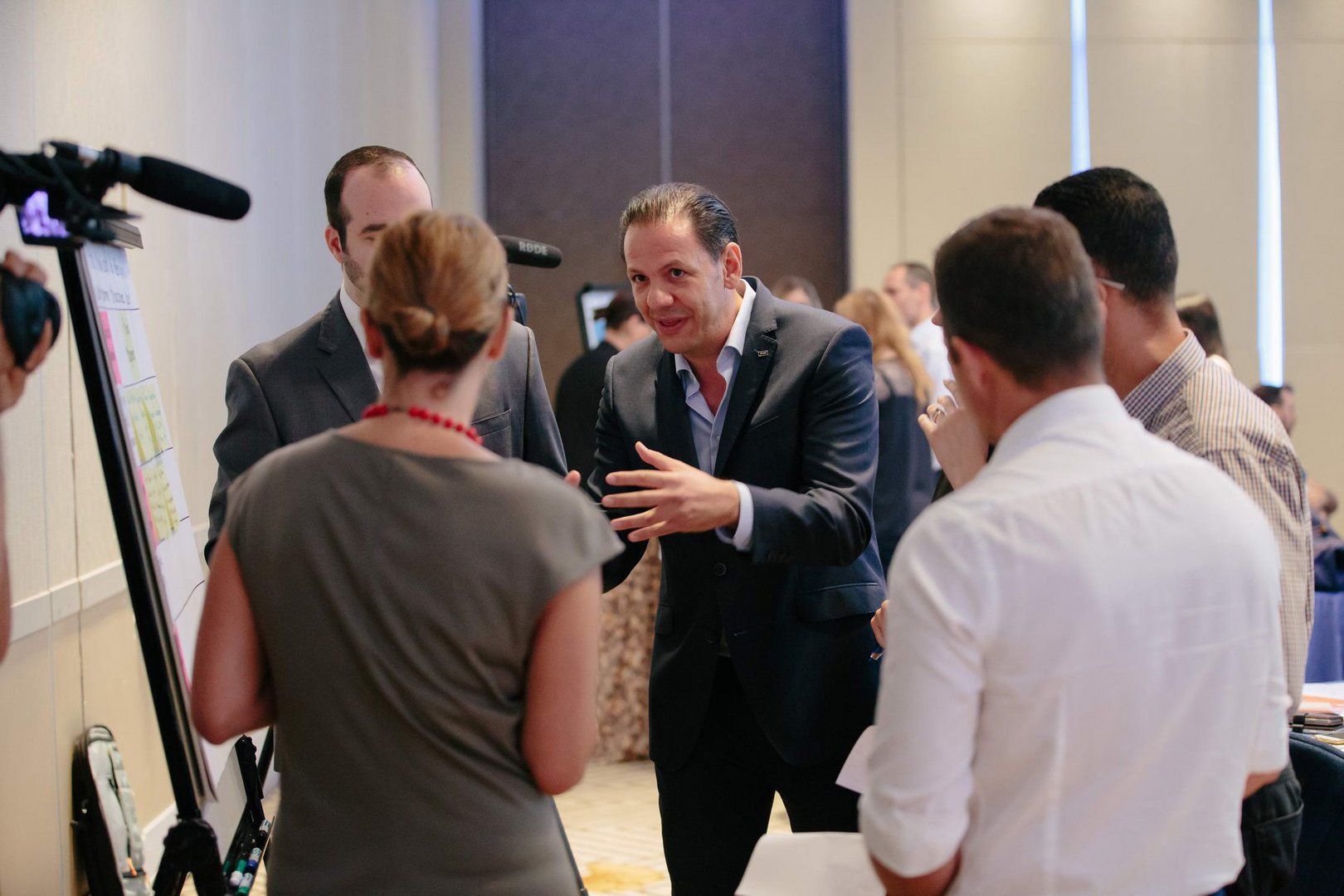 "As they say in the theatre, you are as good as your last performance," Virardi said. "I must ensure that every time I deliver a speech, I need to excel. This is what people will ultimately remember."
And that he most certainly does. Virardi's infectious speaking style, filled with energy and enthusiasm, brings value to his work. However, he also believes that listening is a key ingredient, which shows interest and care in other people's lives. "It also allows you to uncover their passions, which you can use to motivate them."
Born in Limassol in 1972, Michael joined his father's company in his early teens, selling catering equipment and tabletop supplies. He was always looking for ways to improve his work and the business and began pinpointing all the little secrets that would push them further.
These secrets became a whole new theory of how things should operate, which is now the content of his seminars for top companies all over the world. Thus, he created a profession tailored to himself. A trainer, speaker, and author of two best-selling books, Virardi is a unique case of a businessman who has empowered people to unlock aspects of themselves they did not realise they had.
He asserts that a person's road to success is significantly influenced by their personal branding. "It is crucial to understand that we do not exchange goods or services," Virardi told Living. "We trade reputation. Personal branding is your reputation, which allows you to command respect and confidence from your peers and customers.
"Being positive, prompt, product- and service-centred are essential," he added. "It is all about honouring those promises. Most people think they are trading on products or price; however, this is not the case. It is all about reputation. Get your reputation right, and the price will fix itself."
According to Virardi, many individuals harbour a deep desire to seek change in their lives, yet they often turn away from opportunities and experiences because the reasons not to do things outweigh the reasons to do them. When I asked him for suggestions on how to be more driven and overcome barriers, he replied, "If you need it badly enough, you will find a way to achieve it.
"It is important for people to write down their present goals and do their best to achieve these. A genuine change must first come from within the individual," he said.
"People are constantly focused on discovering their motivation and enthusiasm throughout challenging times. They ought to ignore these, in my opinion, and instead concentrate on upscaling their skills. It helps you in achieving a sense of satisfaction regarding yourself, all while keeping you up to date with the recent market demands."
Virardi found his purpose in life when his father and mentor died, and he suddenly felt isolated and alone when his safety net had abruptly disappeared. While attending a sales training programme in the USA, Michael met Jeffrey Gitomer, a well-known professional speaker and business trainer, who served as his inspiration for starting his now-vibrant motivational career.
"I heard him talking and was mesmerised. I wanted to become like him. When I asked him how I should go about doing that, he replied that it would be both simple and challenging," Virardi recalled.
The easy part involved him spending two hours a day, five days a week, studying his chosen subject, and within five years he would be acknowledged in Cyprus, and in ten years worldwide. "The challenging element required me to put consistency into practice for a decade.
"I enjoy helping people," Virardi admitted. "Giving someone hope for humanity is the main goal. The greatest satisfaction of all is when I can transform a person's life by giving it significance."
Virardi has a solid reputation for delivering motivational speeches and presentations that are meant to inspire an entire audience. Over 50,000 individuals have received his training, he has been invited to talk at TEDx twice, and he is now writing his third book on presenting and communication skills.
Whether an experienced professional or an amateur simply taking baby-steps, the tools, stories and insights in Michael's programmes will help unleash the lion within and put one on an exciting journey of empowerment and growth.