OPAP Cyprus and Cyprus' top athletes, veteran and young, started the day together on September 20, 2022, gathering for 'Breakfast with a Taste of Success'. It was the organisation's unique way of congratulating the island's sportsmen and women for their recent successes, while assuring them of its continuing support.
Welcoming the athletes, OPAP Cyprus CEO Dimitris Aletraris said the intention was "to start the new season of your racing commitments, and the new era of our cooperation, strongly, based on OPAP Cyprus' enduring love for our young and veteran athletes".
CEO Aletraris then congratulated those gathered for their great successes in recent international competitions which, he said, filled Cyprus with joy and pride.
Assuring young athletes that they would always have OPAP Cyprus' support, through thick or thing, Aletraris told them "your talent and enthusiasm merges with the experience of our veteran athletes, and creates great expectations of our sportspeople".
The OPAP Cyprus chief urged his guests to continue their efforts by always promoting authentic sporting values, which elevate every victory and success, and went on to say that the 'main course' would be provided by the athletes themselves, via their successes at upcoming major events – not least, the 2024 Paris Olympics.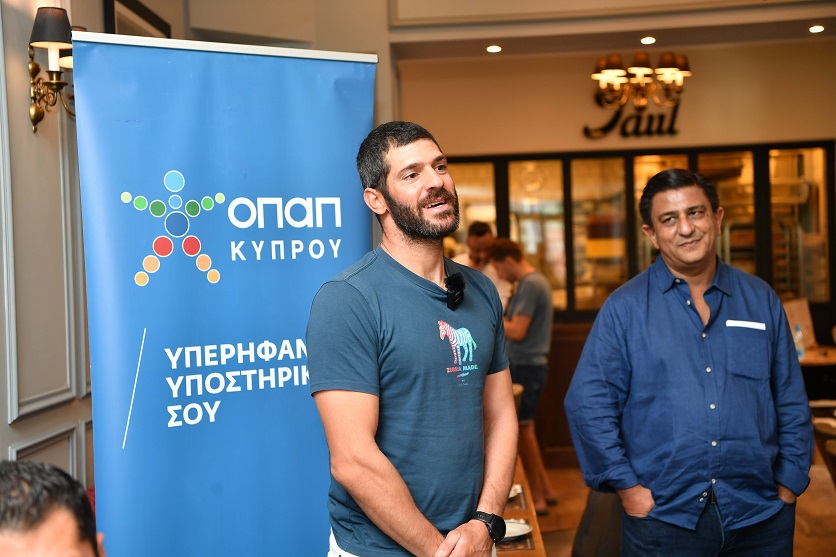 As for the athletes, they enjoyed the event, describing OPAP Cyprus as their other family. Expressing thanks towards the organisation for its steady support, they reaffirmed their commitment toward promoting and honouring the island via their distinctions in sport. They also thanked OPAP Cyprus on behalf of fellow athletes who, due to commitments, could not attend the breakfast gathering.
Present at OPAP Cyprus' 'Breakfast with a Taste of Success' event were athletes Pavlos Kontides, Marilena Makri, Georgios Achilleos, Apostolos Parellis, Milan Traikovich, Konstantina Nikolaou, Marios Georgiou, Antri Christoforou, Valentina Savva, Stylianos Christodoulou, Panayiota Andreou, Alexandros Poursanidis and Giorgos Balardzisvili. Also in attendance was Cyprus Olympic Committee President George Chrysostomou.