The efforts made by the government to protect and further promote the rights of LGBTI+ people, have moved from words to deeds, Justice Minister Stephie Drakou said on Sunday in her greeting at this year's Pride March, which returned after two years of Covid restrictions.
The annual Pride March kicked off on Sunday evening marking the close of nine days of events with a focus on marriage equality as well as raising awareness on issues the local LGBTI+ community faces.
Hundreds of people, and some officials took part in the parade and attended the event at the main focal point, Nicosia's municipal gardens.
This years theme was 'Marriage for All!'" with the objective to raise awareness among the community and institutions, urging the state to introduce legislation that will safeguard equal rights for all citizens with regard to the right to marriage and all rights and responsibilities deriving from it, as it is the case in 31 other countries around the world, organisers Accept LGBTI said.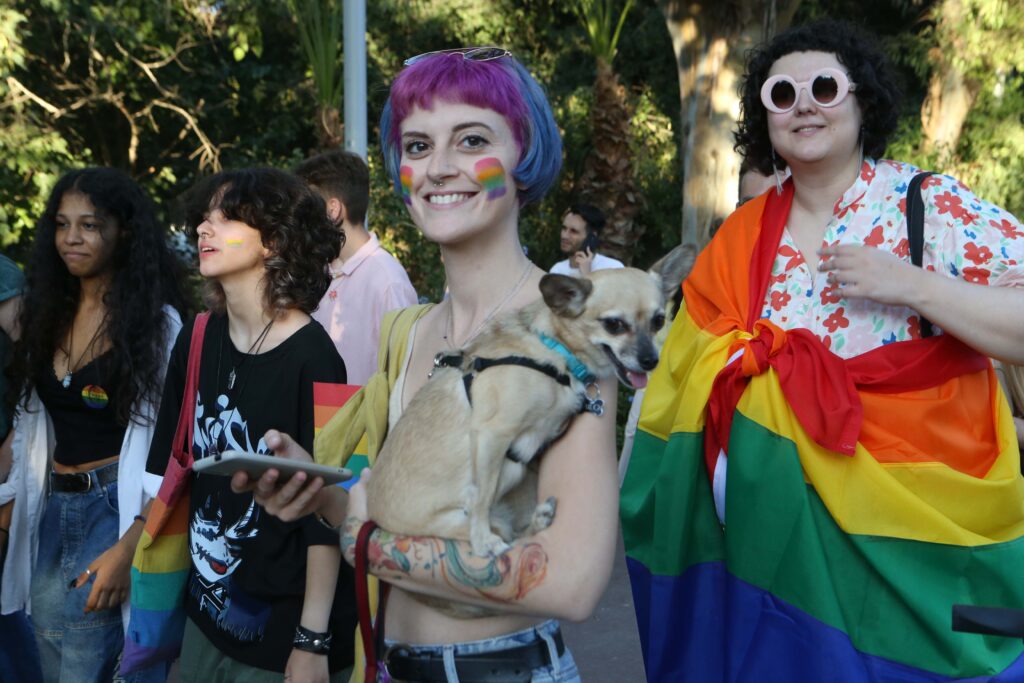 Drakou, in her greeting, pointed to the fact that just this month, the cabinet had approved legal recognition for trans people to change gender without going through surgical hoops. The bill has already gone to the House. "This is a pioneering bill, compatible with the principles of the Council of Europe and the European Union, which was a commitment of the government," she added.
It ensures the right to self identify and change gender legally "without surgeries, without medical interventions, without psychiatric opinions but with fast, transparent and easily accessible procedures," the minister said.
"Our country is constantly getting closer to the standards for equality and human rights determined by European and global organisations."
In 2021, Drakou added, the first national strategy was prepared, which includes as its main goal the improvement of the quality of life of LGBTI+ people in all areas of life, in education, at work, in the provision of medical care, in culture and sports.
"Regardless of the recent positive developments, we recognise that much work remains to put an end to all forms of discrimination based on sexual orientation and gender identity," the minister added. "Our duty is to build an open and inclusive society."
Drakou said that tackling prejudice and discrimination was not just a matter of legality but also one of culture.
"This is a long-term project, which should include education and awareness-raising activities to foster a culture of acceptance, inclusiveness and equality," she said.
"The state's commitment to promote the rights of LGBT+ people does not stop here, but is continuous until the final goal, which is none other than a society without exclusions and prejudices, where all citizens will enjoy equal rights".
On the entertainment side, Sunday's finale consisted of a whole afternoon and evening of activities at the Nicosia Municipal Gardens with something for all.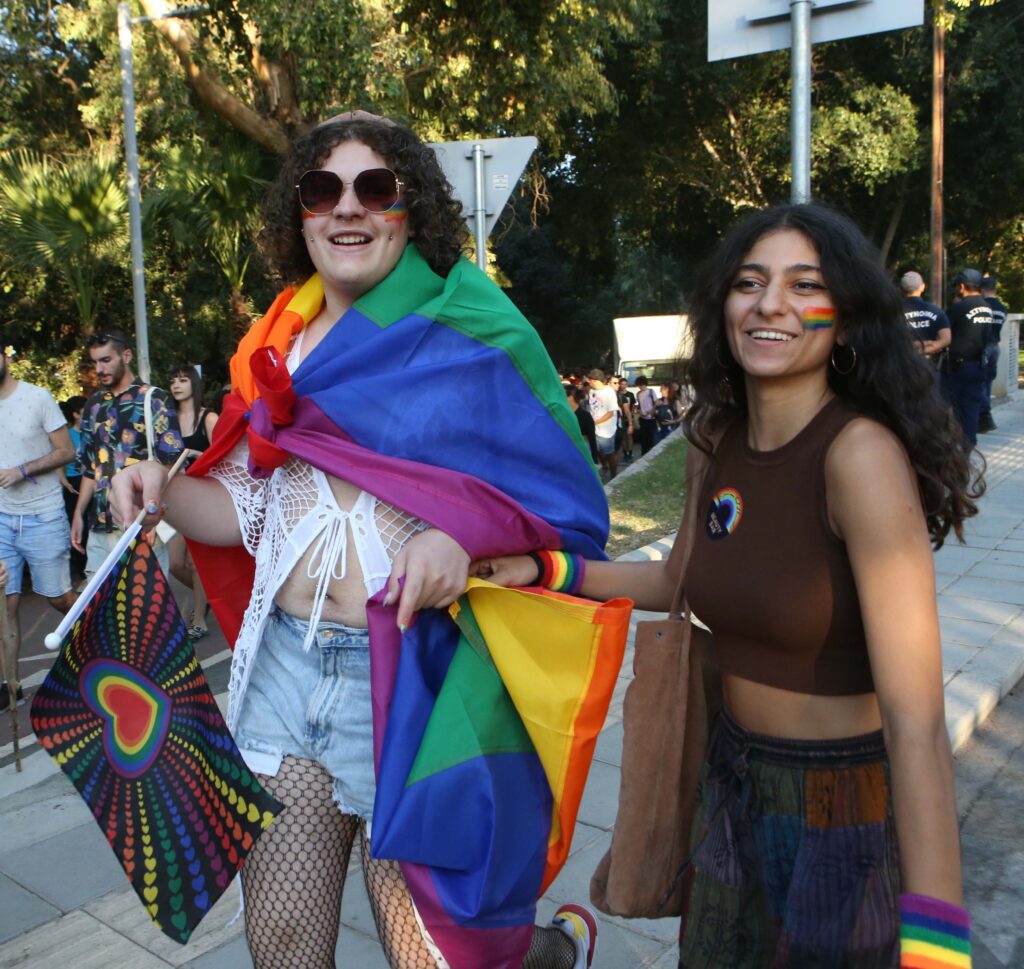 Children's activities kicked off at 3pm with interactive fairy tale readings and face painting. The annual parade set off around 5pm following a route around central Nicosia returning to the Gardens to celebrate with a music programme around 6.30pm.
"Together we will walk for equality for all LGBTI+ people, reminding society and the state that the LGBTI+ community is real, and it is here, with issues that need to be seen, solved and resolved," Accept said.
Performers Katerina Stikoudi, Giannis Margaris, Sam Albatros, Gia Evangelista, Masc4Marscara, Violetta J'Adore, Evita Clittorina and Gayle Force will take the stage throughout the evening.
A Drag show after-party will follow at DownTown Live around 10.30pm bringing more fun with guest drag queens DouKISSa and Lynn Dynasty.