Spanning fashion and interior design, one local woman has brought her own style to bags, belts and even yachts. NIKI CHARALAMBOUS meets her
The name Fani Xenophontos has become synonymous with elegance. Her creations have graced high-end shops worldwide and are favoured by both celebrities and royalty. Restless and daring, Fani's skill for impressively manipulating detail and working interior design magic, is now being applied to luxury yachts and villas.
"I feel my creative strengths lie in expressions beyond time and place," Fani said. "Creation for me is tapping into timelessness and I consider my work to be a piece of timeless art."
Born in Cyprus in 1975, Fani's attention to detail and passion for creativity led to her pursuing a master's in design studies at London's Central Saint Martin's following a BA at L'Ecole Supérieure des Arts et Techniques de la Mode (Esmod) in Paris.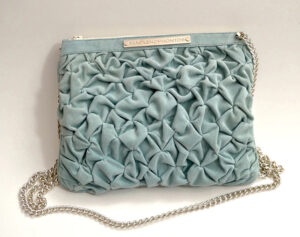 Fani than gained costume design skills while working alongside French fashion designer Christian Lacroix, whose designs are characterised by a strong sense of colour and patterns; and Japanese fashion designer Kenzo Takada, referring to this collaboration as "working next to an Asian designer with a separate culture and philosophy."
However, despite having shared the singular pleasure of working with two such extraordinary fashion giants, Fani admits when it comes to her own inspiration, it is real life that drives her. "Anything might inspire me; it could be a movie, a sculpture, a trip abroad, theatrical costumes, or anything," she said.
The list of famous people who have worn Fani's creations over the years is impressive: Queen Rania of Jordan, Princess Madawi Bint Mohamad of Saudi Arabia, Elizabeth Hurley, Gemma Kidd, Victoria Beckham, and Caterina Balivo, to name a few, in addition to singer Ivi Adamou's dazzling silver dress worn when she represented Cyprus at the 2012 Eurovision Song Contest.
According to Fani, everyone has their own idea of success, however talent, love and enthusiasm for what they do are the most essential attributes, along with "courage and a sense of daring, patience and an open mind without any restricting boundaries."
Although Fani is well known for her impressive leather, fur, wool and silk creations, her latest collection of bags and belts utilise three-dimensional techniques and artistic decorative patterns with origami elements. But she has recently risen to meet the challenge of interior design for luxury yachts and villas.
"This gave birth to Conservius, a brand whose vision and mission is to offer consulting services in art and design – fields the brand excels in," Fani told Living. "Conservius engages experts from my trusted and broad network and my extensive fashion background, transforming ideas into luxurious experiences that last a lifetime."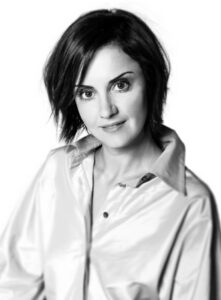 Fani's Conservius brand prides itself on offering bespoke services tailored to clients' needs with Fani expertly guiding her customers through the world of exclusive art, fashion, interior and product design.
In 2015, Fani was given the honour of designing the interior selections for Shades of Grey, a new P75 Princess Yacht. "This undertaking brought great satisfaction for Conservius as Shades of Grey was declared the 'Jewel of the Cannes Boat Show.' The success of Shades of Grey elicited other opportunities, notably, designing the interior of the new, thirty metre motor yacht, Nadira by Princess Yachts."
Fani has always had a daringly inventive sense of style, however when she could not find designs that reflected this style, she realised there was a gap in the market and seized the opportunity by establishing her own accessories and furnishings label. Today this label is blossoming and branching out with home and outdoor collections that are decorating yachts, luxurious residences, and contemporary corporate spaces.
Bringing together fashion and interior design, has led Fani into working with multi-disciplinary luxury goods conglomerates such as LVMH Moet Hennessy-Louis Vuitton.
Since the early 2000s when she burst onto the fashion scene, Fani Xenophontos has more than proven that inborn talent, combined with excellent training has resulted in creations that have constantly exceeded expectations.