Larnaca's new Radisson Beach Resort hosted a very special event in honour of the Jewish New Year (Rosh Hashanah 5783) on Thursday, September 22.
The initiative came from Quality Group and, in collaboration with the Embassy of Israel, Rosh Hashanah 5783 was marked in the presence of Labour Minister Kyriacos Koushos, President of the Democratic Rally and Cyprus presidential candidate Averof Neophytou, Israeli Ambassador Oren Anolik, Chief Rabbi Raskin, Mayor of Larnaca Andreas Vyras, President of Oroklini Community Council Neophytos Fakontis, as well as several MPs, diplomats and other personalities from Cyprus and abroad.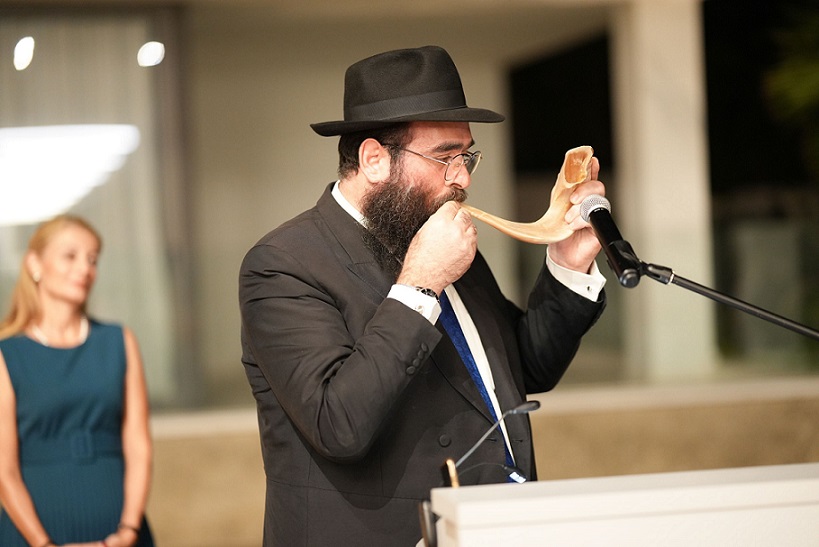 The successful reception welcomed over 300 guests, with blessings offered by Chief Rabbi Raskin, who explained the symbolism of apples, pomegranates and honey on the table, to usher in a new year as sweet and beautiful. Thereafter, Chief Rabbi Raskin blew the traditional Shofar horn, marking the coming of the new year and, in accordance to tradition, guests were invited to dip the apples in honey, and taste them, heralding a harmony-filled new year.
In his own address, Quality Group Founder and CEO Savvas Kakos, stressed that ties between Cyprus and Israel are entering a new era, with the neighbouring countries enjoying an unprecedented closeness.
"It is an honour and a joy for us to be able to be present and share the joy of our friends and associates, at the most important day of the year for Israel. As fellow humans, we have a lot in common which unite us, while, at the same time, our goal remains always the same: to be better, day by day," said CEO Kakos.
For his part, Ambassador Anolik, noted: "let us wish that all the hardships of the past year will become the blessings of this new year".  As a further gesture of appreciation, the Envoy presented CEO Kakos with a commemorative letter of thanks, in recognition of the support offered by Quality Group to the Jewish community, the Embassy and the country of Israel.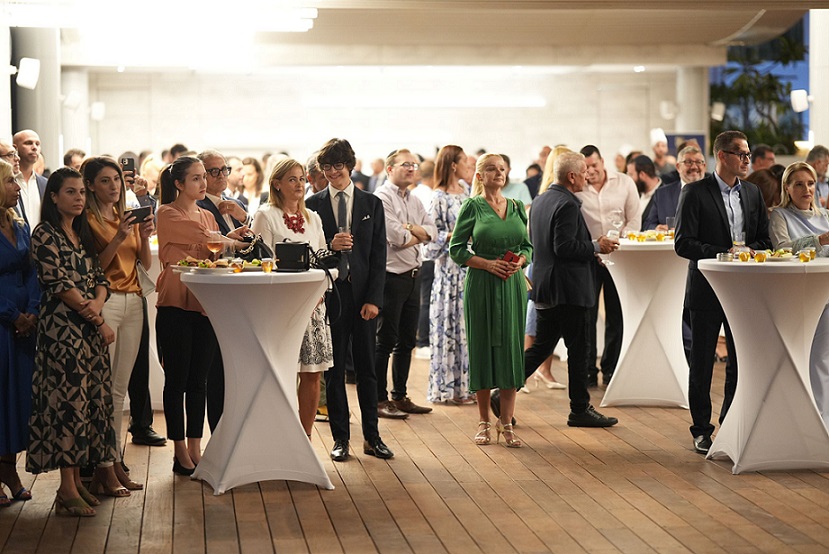 Several guests from Israel flew in especially to attend the event, and enjoyed the hospitality of the newly-established Radisson Beach Resort. Under Larnaca's starry sky, the unique evening featured jazz and a menu of exclusive chef creations, based on the standards of Jewish cuisine and tradition.
We wish a Happy New Year, Shanah Tova, to our Israeli friends and neighbours, with happiness, health and prosperity.