KYPROULLA celebrated its 62nd anniversary of independence on Saturday with the traditional military parade, held in the sweltering Nicosia heat, which proved no deterrent to crowds of people turning up to applaud our troops and wave flags.
As a hardened, old cynic I have always thought you have to be a bit of masochist to spend your day off in the scorching sun, breathing in the odours of a crowd of sweaty people with no sense of personal space, in order to watch soldiers marching and tanks go by.
I half-understand parents wanting to watch their sons serving in the national guard but what about the rest of the spectators? What is their reason for attending a military parade? Is it a day out for their kids, do they feel patriotic pride watching disinterested teenage conscripts and public employees in army fatigues playing hardened warriors?
Why do they not watch the parade in the comfort of their home or on their phone at the beach, as it is always live on TV with the added bonus of the commentary of a CyBC defence correspondent who entertains viewers with his multiple patriotic orgasms triggered by the sight of military hardware.
This year's parade proved "the very high levels of readiness and capability of the National Guard to face any threat," he concluded with true satisfaction. I bet this is what he says every year.
IT WAS the last October parade at which Prez Nik will have taken the salute, which could be described as positive until you consider that next year there is the nightmare possibility Christodoulides would be standing in his place.
In his post parade speech, Nik tried to reassure Turkey, which last week announced it would increase her troop presence on the island, that she had nothing to fear. We were obliged to strengthen our armed forces but the Greek Cypriot side still desired the peaceful settlement of the Cyprob. Turkey knows "they shouldn't worry about the power of deterrence of the Cyprus Republic, they know well we seek peace."
Then came the delusions. "We have succeeded in becoming a pylon of stability and peace and cooperation in the entire region, either of eastern Europe, either the Arabian gulf, or to constitute a strategic partner of the EU and the US." We are now a pylon of stability and peace and cooperation in the Arabian gulf as well?
Anyone who thought he had had a glass too many before the parade would have felt vindicated when Nik said: "Indeed what I would like to say to the Turkish leadership is that we care much more about the welfare of our Turkish Cypriot compatriots than some others that, unfortunately use them."
For now, we just care about TC welfare but soon we will become a pylon of it.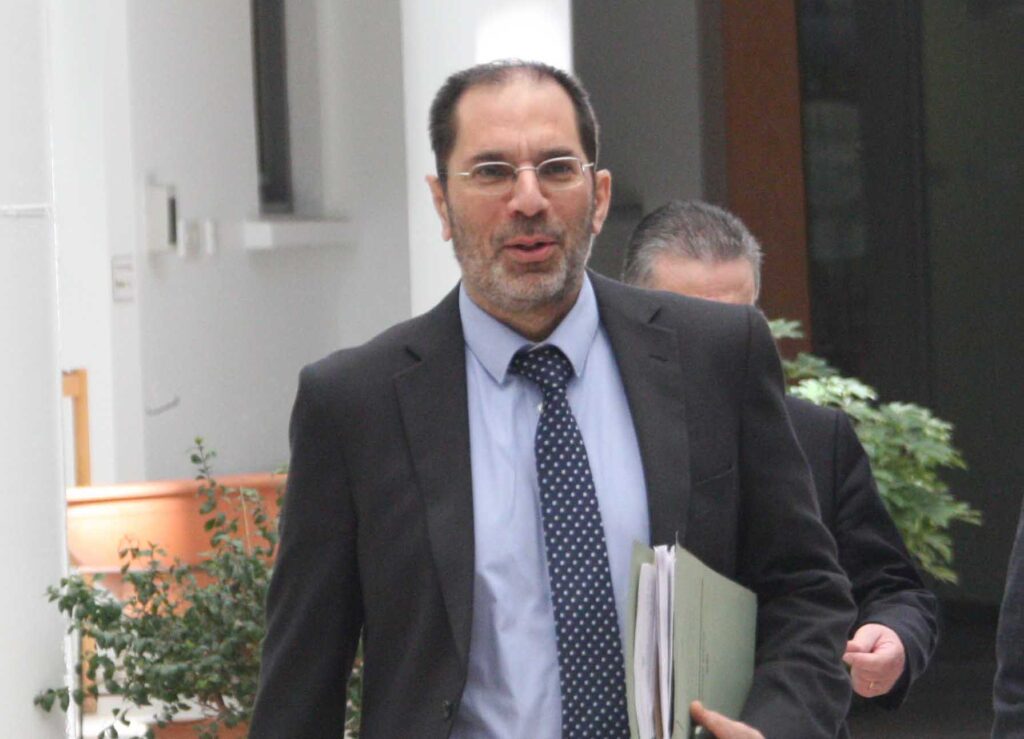 ODYYSSEAS' noble mission of self-glorification may have gone a step too far last week when he implied at the House finance committee that the ministers of finance and transport were corrupt and serving the interests of Hermes Airports at the expense of the state.
He urged the House not to consent to the extension of the Hermes contract as operator of the airports because hundreds of millions were at stake and there were many unanswered questions regarding this move.
He also called on deputies at the committee not to approve the expenditure of €200,000 for the services of a consultancy firm which the government had hired to advise it in its negotiations with Hermes regarding the extension work at Larnaca and Paphos Airports, because its decision was unlawful. The charge that the government had broken the law was repeated by his spokesman after the meeting just in case the public had missed what his boss had said at the meeting.
This is the next step of the self-glorification process. It is no longer enough for Odysseas to market his incorruptibility, he now has to offer the public examples of allegedly corrupt state officials to prove his moral superiority. He is no longer just auditor-general, his crusade against corruption obliges him to also give himself the title of public prosecutor.
TRANSPORT Minister Yiannis Karousos was so incensed by the allegations – Odysseas also implied that he had leaked the audit office report to Hermes before it had been made public – that he insisted the government suspend its negotiations with Hermes.
It was a rather childish response – I am not playing because Odysseas is being a bully – but he probably wanted to show the damage the audit office's unsubstantiated allegations could cause the economy. The government could also pull out of negotiations with Hermes regarding the airline incentives scheme that was up for renewal, sending the tourism industry into panic.
Karousos would probably have loved to tell the tourism industry that arrivals will drop by 50 per cent next year because of Odysseas' firing of mindless and unsubstantiated accusations against ministers, but he knew that such a move would backfire.
Meanwhile, Odysseas refused to give up. On Wednesday he appeared on a radio show offering moral guidance – state officials cannot promote the arguments of private companies he decreed. Someone, after all, could interpret this as a case of corruption, which the new public prosecutor cannot allow to stand.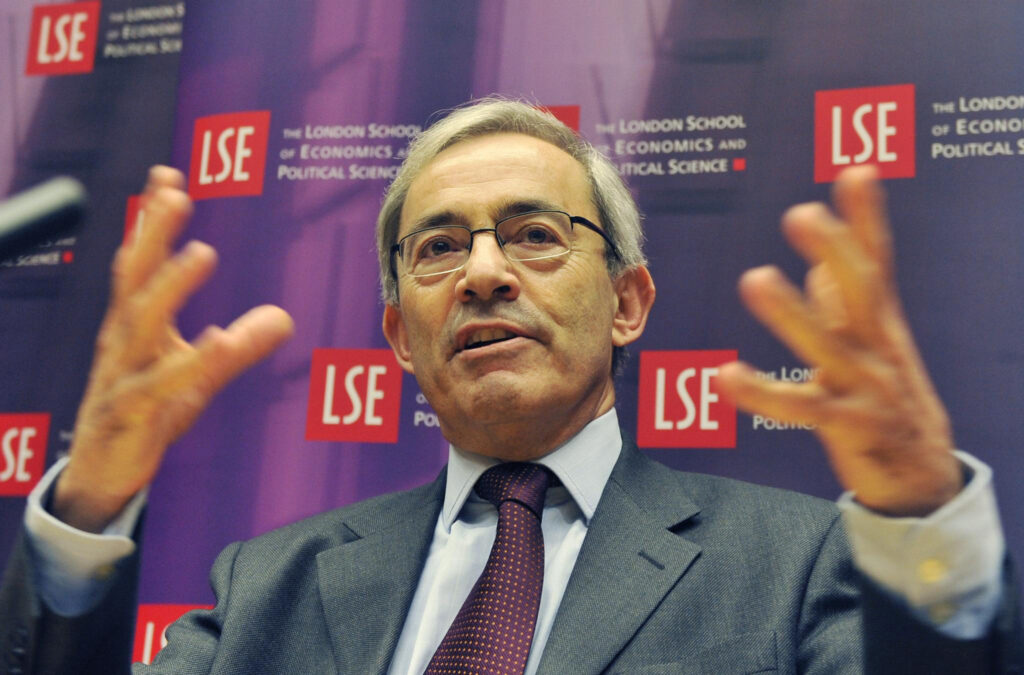 THREE cheers for Nobel Prize winner Professor Christoforos Pissarides for taking a clear public stand on Nikos Christodoulides' social media attacks on his rivals through fake accounts and his plagiarising of someone else's speech.
The fake Twitter accounts were corruption, "not the honourable behaviour," he remarked. "If this happened in Britain, in America or a democratic country of Europe, he (Christodoulides) would have left politics and the political world," he said in an interview on Plus television. He also wondered how this person enjoyed so much support.
He was not charitable towards the other main candidates either, having declared he supported the candidacy of Constantinos Christofides. Averof could not be considered a solution, given that his party has been in government for 10 years. As for Mavroyiannis, he would be under the control of Akel that would not allow him to act independently.
OUR ESTABLISHMENT, having installed hi tech bullshit detectors a long time ago, had cottoned on to Christodoulides' hot air rhetoric from the time he was government spokesman. From time to time we published examples of his verbal flatulence, and we are considering putting them together under the title 'How to say nothing with fancy words.'
I mention this because someone else has also picked up on this talent of the presidential candidate. The former rector of the University of Cyprus Stavros Zenios tweeted a passage from a Christodoulides speech and asked, "Could someone tell me ONE problem that is solved with this phrase?"
The quote was: "The modern world is very complex and there are no easy solutions and magic recipes. There can be no miracles by Messiahs. On the contrary, in the modern world, dialectical approaches are needed that lead to multi-sided solutions, without ideological prejudices and extreme policies."
I bet not single member of his audience knew what he was talking about and I bet neither did he, even though I am told he is well-versed in the Hegelian dialectic of fake Twitter accounts.
BAZARAKI, the very successful classified ads website, occasionally carries some rather weird adverts. Someone renting a small refurbished house in Avdimou said: "Smoking is permitted inside the house with the use of ashtrays but make sure the smell of cigarettes does not stay in the house….. The smoking of illegal substances is not tolerated in the house."
More recently, an advert for a room for let in a house said: "No Africans please… No Syrians… No Indians… We have one room available to rent for one girl (no couples or boys) in 3 bedrooms flat." So if you are a female from Pakistan or Sri Lankan looking for a room give them a call.