The opening ceremony of Cyprus Public Transport's (CPT'S) new bus station took place with great success on October 6. The new Nicosia General Hospital station is the first to be based on the new concept for the company's stations, as agreed with the authorities, taking into consideration their requirements and criteria.
The new General Hospital Station is another important step towards the gradual upgrading of all CPT's stations, based on international standards, with respect to the needs of the passengers. The focus of the upgrade criteria is to ensure even more comfortable and enjoyable trips for all customers, during which they will enjoy services such as 5G WiFi, be kept informed about bus routes and arrival times, and spend their waiting time at the stations, and while riding the buses, more pleasantly.
"This is a new milestone towards the enhancement of the public transport service," noted company CEO Julio Tironi. "We have brought the public transport service to the European standards in the last two years, but we are now focusing on the overall experience, with this new bus station concept."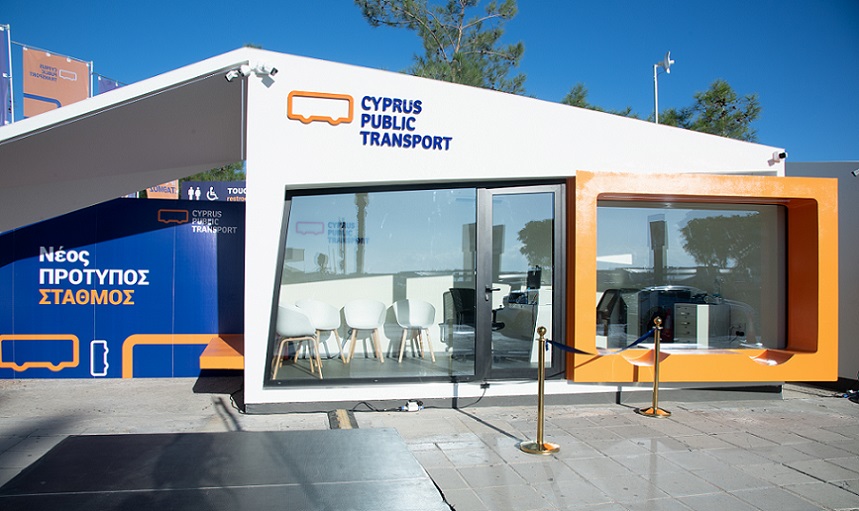 In terms of its design, the General Hospital Station is inspired by Cyprus' rocky coasts, eroded by the Mediterranean Sea, making a clear regional reference. At the same time, the construction of the station is complex, with various layers that give additional volume, contributing functionally and aesthetically to an integrated result.
The CPT's main goal for this particular station was to solve the problem of passenger shelter, with a waiting room not exceeding certain dimensions.  For this reason, the project was designed with sensitivity towards passengers' real needs.
The project also demanded perfect coordination between the group's international team and Cypriot technical team for the excellent execution of the construction works in Cyprus.
For more information about Cyprus Public Transport, visit: publictransport.com.cy