Extra performance of play focusing on iconic event in Cyprus, with English surtitles
After sold-out performances in October, Project Season Women is holding an extra performance of its play Women Walk Home on Tuesday in Nicosia. The play is a new project created with the methodology of verbatim theatre, a genre that uses real-life testimonies as the base of its structure and although it is in Greek, November's extra performance will include English surtitles.
The subject of the play is a momentous historical event of the women's marches organised by the movement Women Walk Home in Cyprus in the 1970s and 80s. Women Walk Home was a non-partisan, politically independent non-violent movement of women from all walks of life, whose goal was to demonstrate to the world that their right to free movement in their homeland was being violated as a result of the Turkish occupation of the island.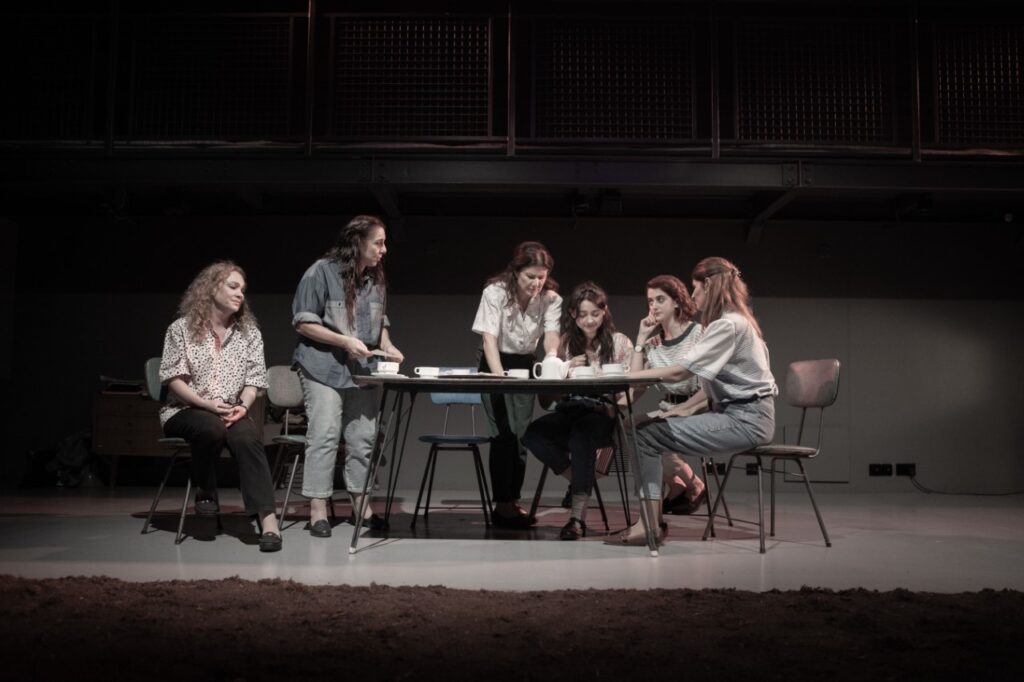 With meticulous strategy and remarkable political acumen, this grassroots movement organised a series of marches that penetrated the green line in Cyprus. At the same time, they conducted an international campaign creating awareness of the Cyprus problem. Thousands of women, from Cyprus and abroad, walked into the green line that divides the areas under the control of the Republic of Cyprus and the occupied areas and faced the Turkish occupation army, at a time when such an act was unthinkable, giving increased international visibility to the problem on the island.
"The real-life testimonies we collected over a period of two years," say Project Season Women, "speak of a story of heroism, sacrifice, vision, hope, cooperation; an epic story which was all but erased from collective memory, systematically marginalised, undermined and misrepresented."
Six actresses embody a multitude of characters and bringing to life personal testimonies, they carry the thread of a universal story about women in war zones. The verbatim testimonies are combined with archival materials such as press, letters and interviews from that era as well as an exhibition of archival objects and photos in the foyer to create a mosaic of the historical period.
Women Walk Home
Play that uses real-life testimonies. By Project Season Women. November 1. Theatro Polis OPAP, Nicosia. 8pm. In Greek with English surtitles. Tel: 7777-7040. www.tickethour.com.cy