How about foreign cinema to spice up November? Cinephiles and language enthusiasts can get ready to enjoy four evenings of Japanese cinema this month as the Embassy of Japan organises a series of screenings. Held at the Cultural Centre of the European University, four films will be presented in their original language with English subtitles.
Opening the series is the drama After the Sunset (Yuuhi no ato) on November 8 at 7.30pm. The film's protagonist is Akane, who moves from Tokyo to a small island where she works as a waitress serving the fishermen. Satsuki also lives on the island with a foster son. When she is about to adopt him legally, it turns out that Akane is his biological mother and she left him at an internet café in Tokyo seven years ago.
The next screening will take place on November 15 with the comedy/crime We Make Antiques! (Uso Happyaku) set in Sakai, Osaka Prefecture, Japan. The story follows Norio, an antiques dealer in the city and Sasuke, a potter. Their lives turn adventurous when 17th century tea master Sen No Rikyu appears before them one day.
A family drama will follow on November 22 about a young travelling scammer who shows up in Amakusa, Kumamoto Prefecture to pick up cash from the old woman he has targeted. She however insists that he is her grandson, so he ends up living with her and gradually he starts to feel strangely comfortable. Nosari: Impermanent Eternity (Nosari no Shima) is a 2020 film that was nominated for two awards during the 2021 Nippon Connection Japanese Film Festival.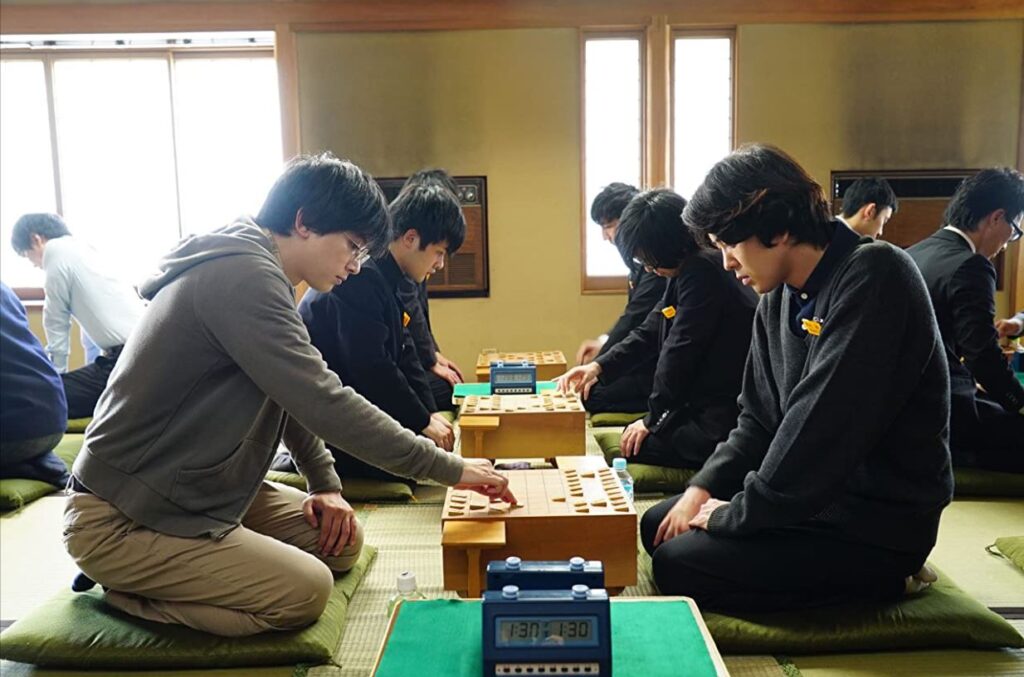 Concluding the Japanese Movie Screenings is the film Awake on November 29 about chess players Eiichi and Riku who grew up playing shogi, Japanese chess. At 20, however, Riku had become so much stronger than Eiichi that it was impossible for him to defeat Riku. Being disappointed with his failure, Eiichi attends college, where he finds out about AI-programmed shogi. This encounter evokes Eiichi's passion for shogi and he puts all his efforts into making the program stronger. One day he gets an offer for his computer shogi to play a match with a human player. As a former shogi player, Eiichi refuses this but his quest leads him down a familiar road where he once again must challenge Riku.
The selected films are courtesy of the Japan Foundation while the screenings are made possible with the help of the European University and the Friends of Cinema Society. As the organisers, the Embassy of Japan is on a mission to function as a bridge introducing Japanese Culture to the people of Cyprus through events, educational programmes, and grant programmes. This year marks 60 years of diplomatic relations between Japan and Cyprus, for which the embassy is holding a range of events, including these movie screenings.
Japanese Movie Screenings
Organised by the Embassy of Japan in Cyprus. November 8, 15, 23 and 29. Cultural Centre of the European University, Nicosia. 7.30pm. Free