Anglo-American writer Christopher Isherwood's 1993 novel Goodbye to Berlin is being adapted on the Cyprus theatre stage in a musical production by Theatro Ena. Nine actors and three musicians on stage bring this semi-autobiographical text to life, presenting it in Greek every weekend until December 21.
The story's narrator, who is also named Christopher Isherwood, recounts his experiences living in Berlin, Germany from 1929 to 1933 and exploring the city's decadent nightlife and its denizens. Arriving as a Cambridge University student to improve his German, he decides to start teaching English to earn some money while staying at Fräulein Schroeder's boarding house where he befriends Sally Bowles, a British cabaret singer. Sally introduces Christopher to her world, and they become lovers despite Christopher's ambiguous sexuality, until Baron Maximilian von Heune shows up and creates a complex love triangle. All this takes place while the rise of Nazi influence grows steadily in the background and the Deutsches Reich falls. Love, sex, politics, and identity all intertwine.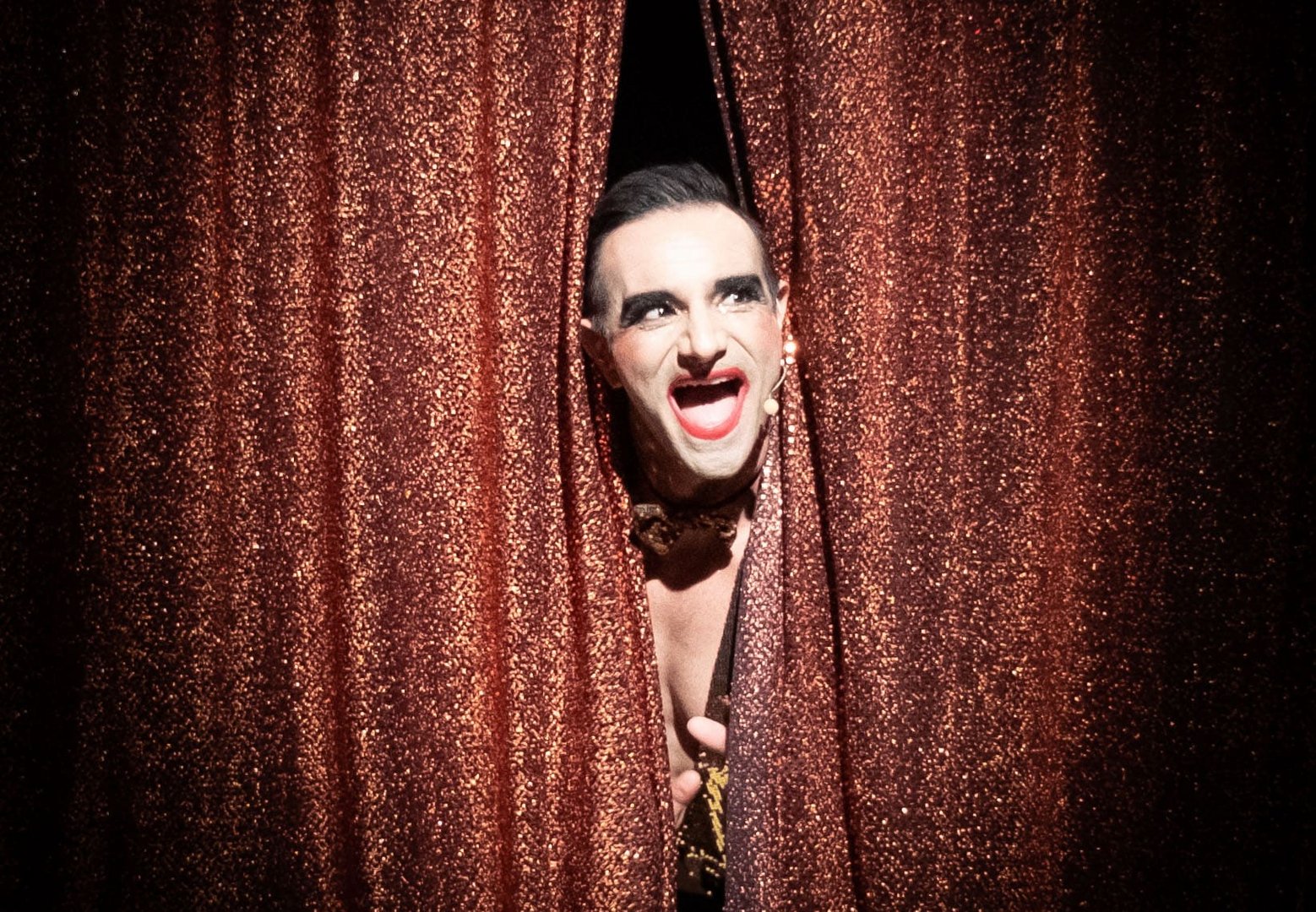 The text's plot recounts factual events from Isherwood's life, and most of the characters were based on actual persons the author met. Goodbye to Berlin received positive reviews and was praised for conveying the troubling Berlin years.
The story was adapted into the 1951 Broadway play I Am a Camera, the 1966 musical Cabaret, and the 1972 film of the same name. In 2010, Time magazine named the story as one of the 100 Best English-language novels of the 20th century and its storyline, though dressed in jazz and cabaret shows, has a lot to unpack.
Goodbye to Berlin
Theatro Ena presents Christopher Isherwood's novel. Every Friday, Saturday and Sunday until December 21. Theatro Ena, Nicosia. 8.30pm on Fridays and Saturdays and 7pm on Sundays. €20 including a drink. In Greek. Tel:22-348203. www.theatroena.com.cy