Two new art exhibitions are opening in mid-December offering a glimpse of Parisian flair and plenty of local talent.
Lumiere Contemporary Art Gallery in Limassol organises a black and white photography exhibition this month with a collection of photos taken in Paris by the photographer and painter Christina Drakos, as well as the signing of her new book with the same title.
From December 16 to January 30, the Paris Que J'aime – Paris That I Love exhibition will welcome visitors, following a showcase in the French city. The book was launched in Paris in November with the municipality of Paris organising an outdoor photo exhibition at the Square Saint Medard with Drakos' photos. While the exhibition in Paris runs for three months, the artist is bringing her images of the city of love to Limassol.
Writing in the preface of her book, Christina comments: "Since the dawn of time, Paris has charmed and fascinated artists, painters, writers, musicians, photographers or poets whose ardour has not waned through the centuries. This 'universal city,' the city of ideas par excellence, has always been a crossroad, rich in sensory and intellectual experiences, a vast, open-air museum and a mythical place of exploration and adventure.
"It is a black-and-white Paris that I unveil here," she continues, "where light and shadow fuse to expose the city's contrasting energy and reveal its multi-layered complexity in the absence of colour. This book is a humble attempt on my part to give back in gratitude for all the inspiration that this city has given me; a homage for allowing me to be a part of its streets and for holding my hand throughout the years as I ventured out to capture it."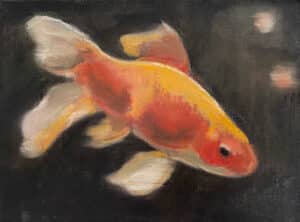 Christmas Group Exhibition
Meanwhile, Gloria Gallery in Nicosia welcomes its new exhibition for the festive season. A group showcase will open on December 16 featuring the work of various Cyprus-based artists who make paintings, sculptures, ceramics and jewellery. Twenty-one artists will exhibit their creations until January 5, right in the middle of the Christmas shopping time, offering unique and creative gift ideas.
Paris Que J'aime – Paris That I Love
Black and white photography exhibition by Christina Drakos. December 16-January 30. Lumiere Contemporary Art Gallery, Limassol. Opening night: 5pm. Wednesday-Friday: 5pm-7pm. Saturday:11am-1pm. www.lumiereartgallery.com. Tel:25-344141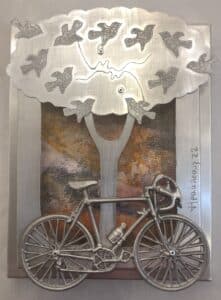 Christmas Group Exhibition
Twenty-one artists showcase their paintings, sculptures, ceramics and jewellery creations. December 16-January 5. Gloria Gallery, Nicosia. Opening night: 7.30pm. Monday: 5.30pm-8pm, Tuesday-Friday: 10.30am-12.45pm and 5.30pm-8.00pm and Saturday: 10.30am-12.45pm. Tel: 22-762605