Pournara asylum seekers awaiting processing have turned the surrounding fields into a dumping ground, Kokkinotrimithia community leader Christakis Meleties said.
Speaking on CyBC radio, Meleties said the community welcomes the start of works, on Wednesday, to reinforce the fencing of the Pournara migrant reception centre and hopes it will keep residents and their litter inside the facility.
The community leader has previously disparaged conditions caused to the surrounding area by the migrants and the ill-managed situation at the centre.
"They are cooking in people's fields and setting fields on fire. Farmers have not been able to harvest their crops and there's a mound of plastic litter which I don't know how authorities will clean up," said the community leader, adding that the litter has been piling up for four years.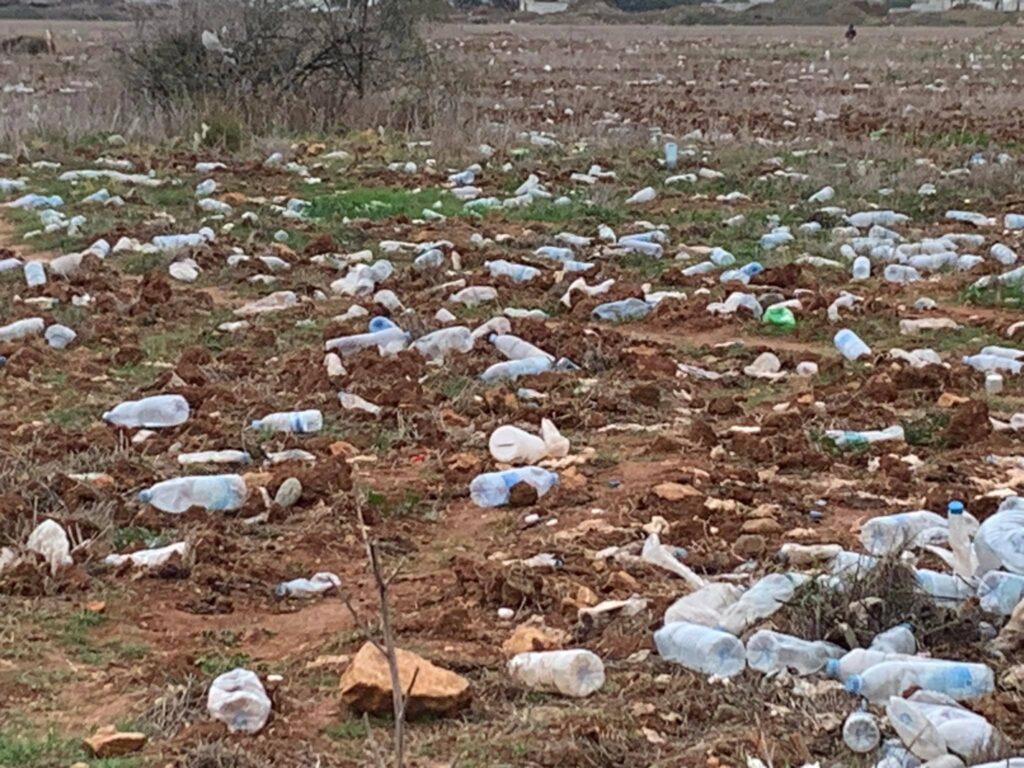 Construction of a second fence, initially expected to be completed by March 2023, was expedited by personal intervention of Interior Minister Nicos Nouris. The additional fence was deemed necessary when scattered holes were found in the original fencing, through which the residents entered and exited at random, resulting in various incidents and provoking complaints from Kokkinotrimithia residents.
The second fence, to be erected to a height of 4m, is expected to facilitate police monitoring and diffusion of violent incidents, such as those in October, with police patrolling between the two fences.
Along with the new fence, police presence in the area has been strengthened with the deployment of additional officers.